I am sure you have been wondering what the deal is with my sporadic posting. Well here are a few pictures to see if you can grasp the depth of the endeavor that the Mr. and I have undertaken..
The new House..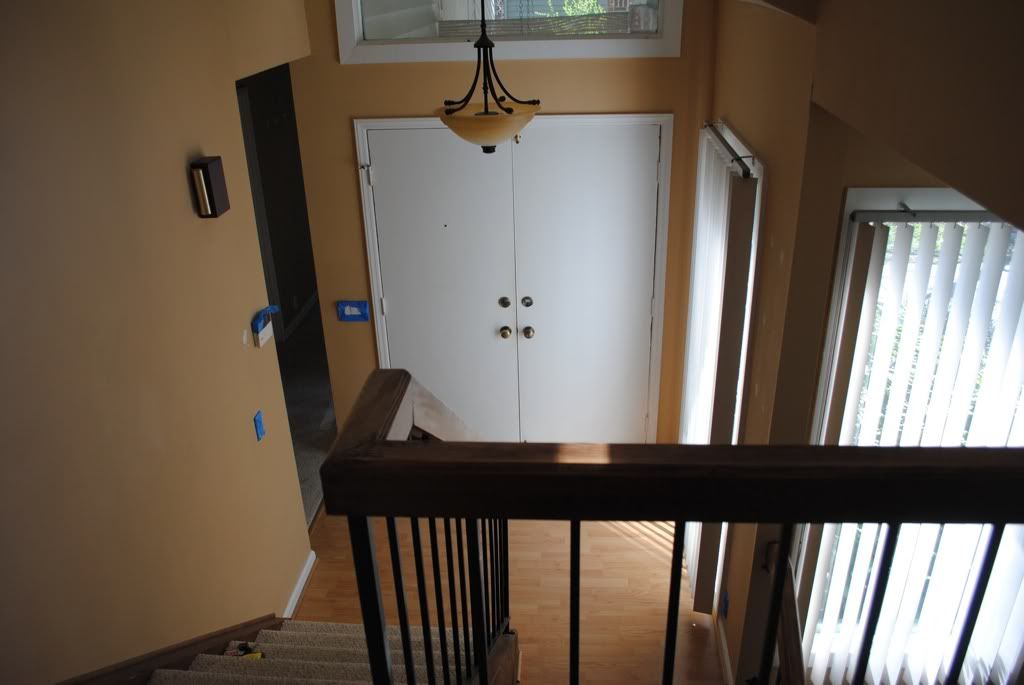 Entrance/ Foyer (view from 3rd Floor)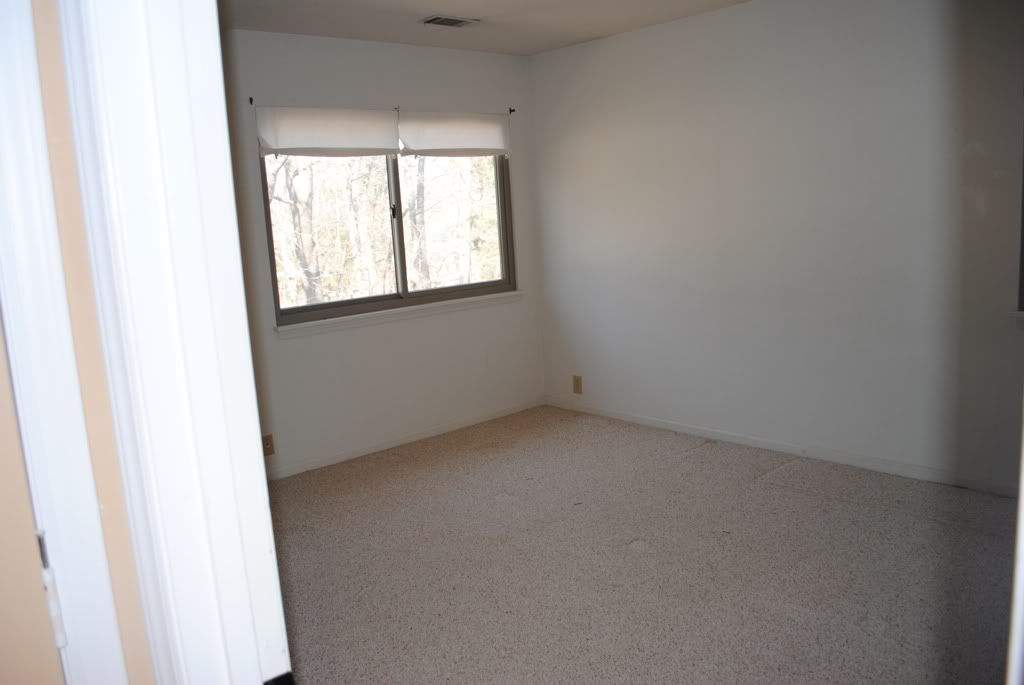 My Future Studio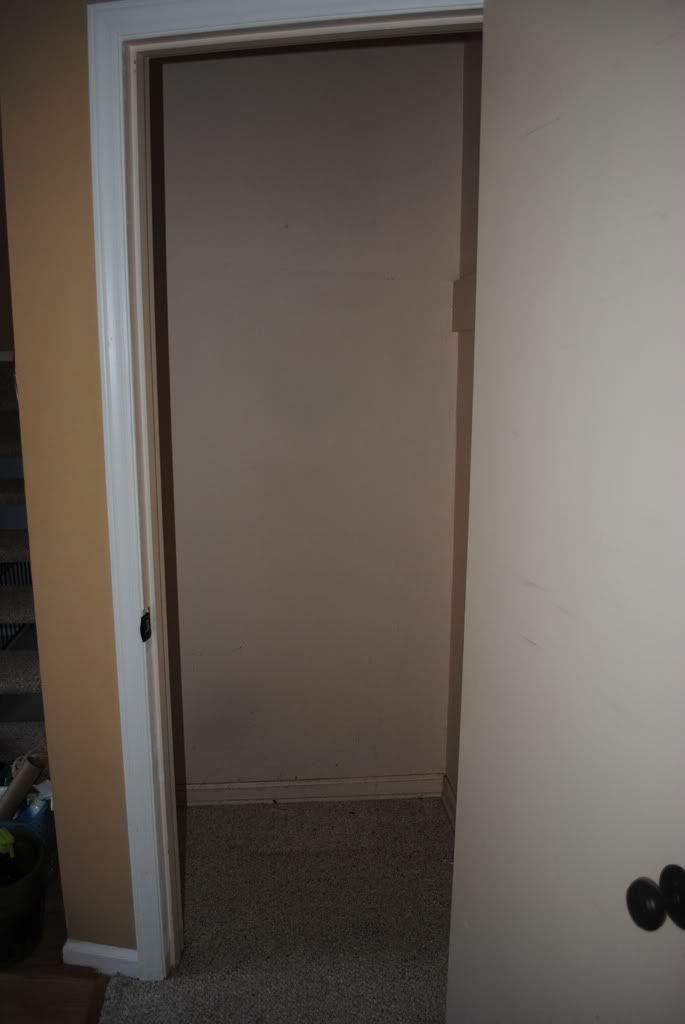 Hallway Closet off Foyer/Entrance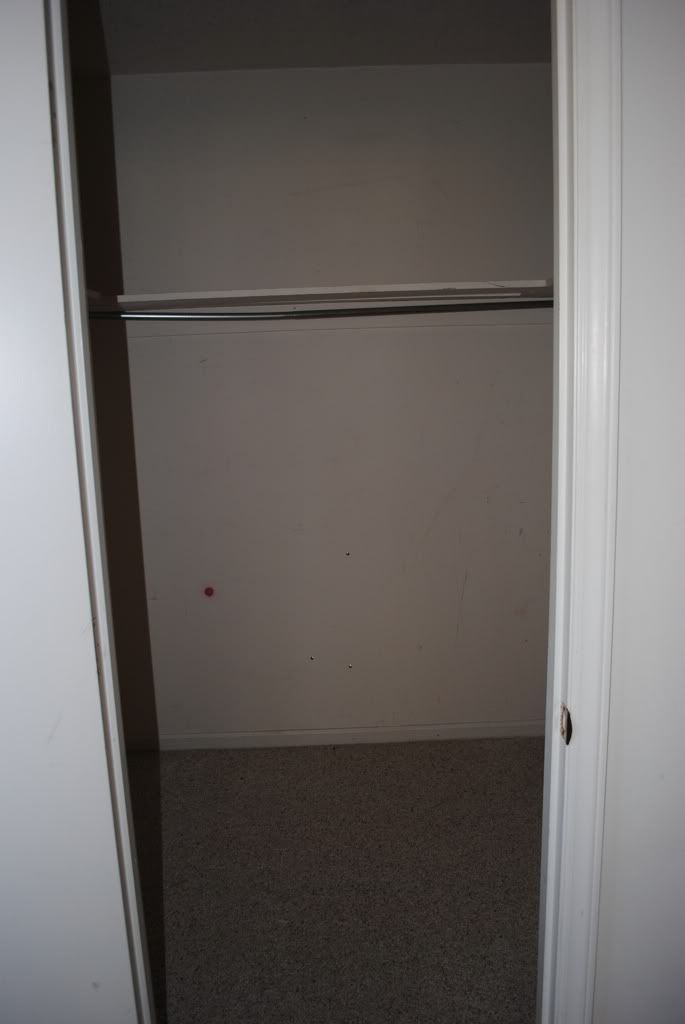 1 of 2 Walk in closets.. That is a shelf cutting across the middle of the picture. It is about shoulder high.. I belive little people may have lived here or something because there is some serious wasted space going on in these..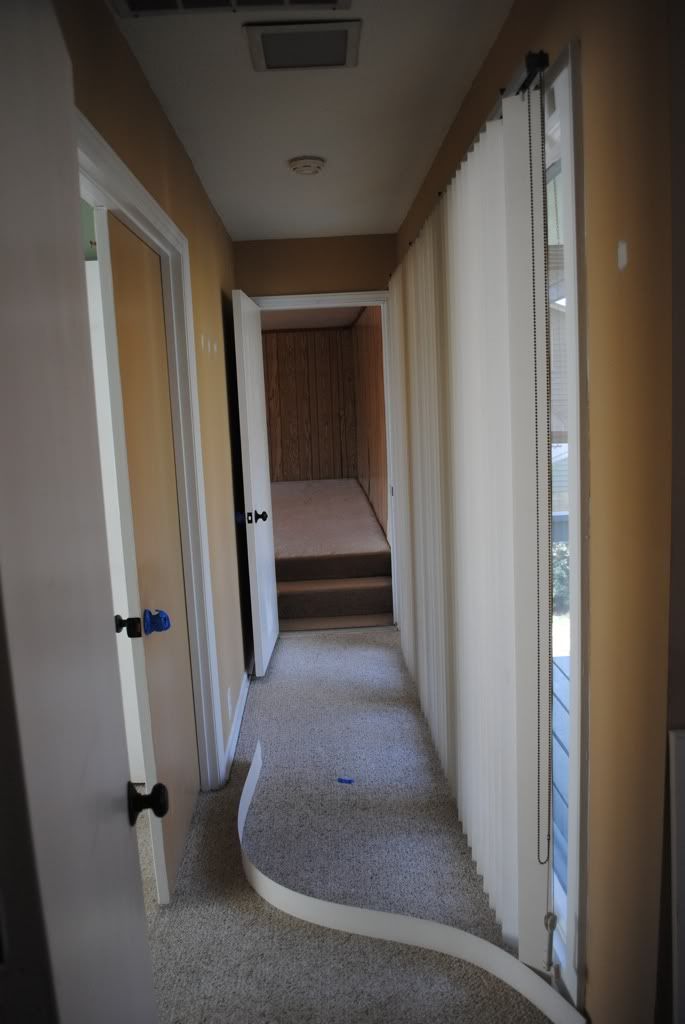 Hallway infront of Master- Leading to Bonus Room/ Mancave
Yes those are plastic venitian floor to ceiling blinds, and yes that is Panelling in the back in all its warped uneven gloriousness.. Note the icky wall color it resembled skin...
Also see the door on the outside for some bizarre reason they were all painted the wall color.. but not the casings.. Your guess is as good as mine as to why that was done..
Please stop gagging.. It already took us a long time to see past it..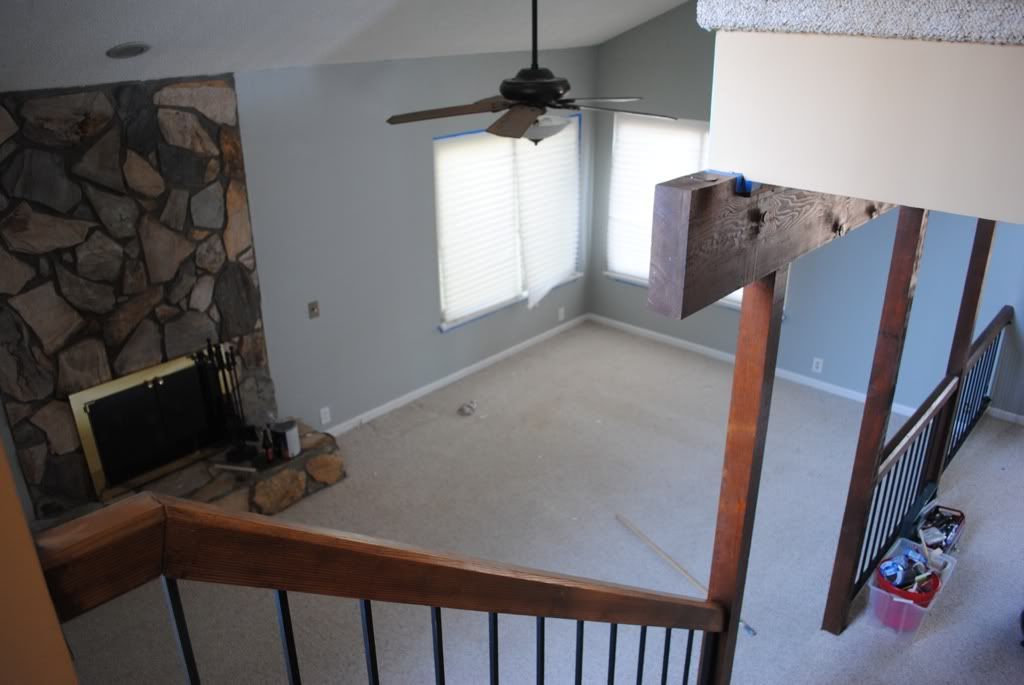 living room view from the 2nd floor foyer. Please note all of that Carpet..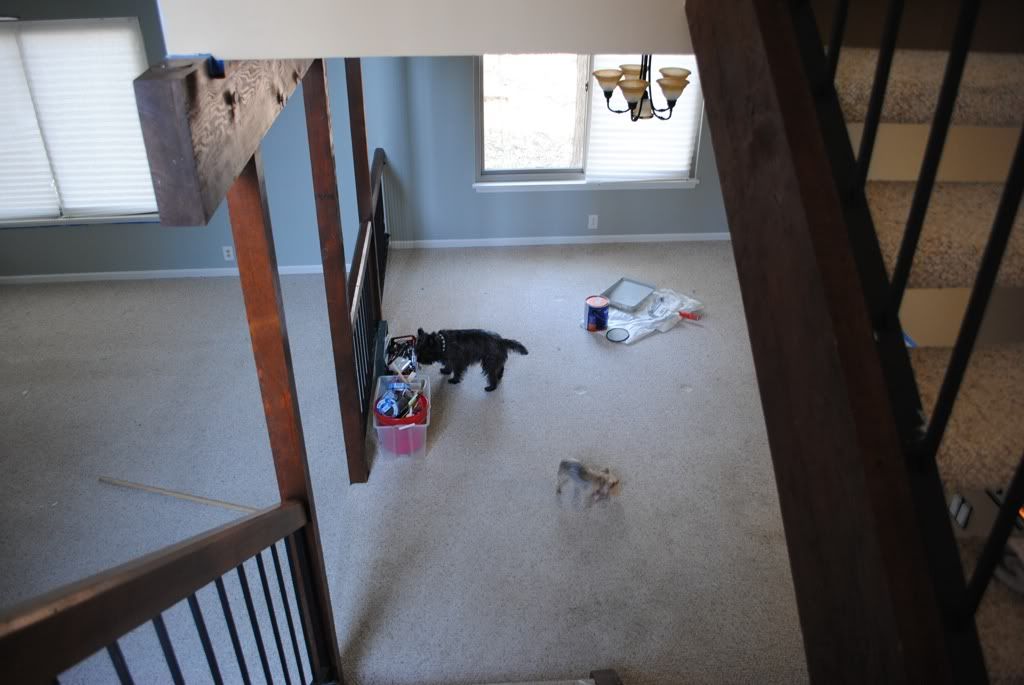 The pups being nosy in the future dining room... more carpet.
I have other pictures from the previous owners, that were on the real estate website.. As you can see we have plenty of work ahead of us (as there is yet no furniture when these were taken) but i think you will all like the outcome.. Atleast we do... I mean there was freaking carpet in the bathroom... ::gasp:: i know.. who does that?