Study/ Craft Room/ Reading Nook
Before: No paint, Bookshelves a mess, and clutter central.. So i did homework and everything laptop related on the Dinning room table.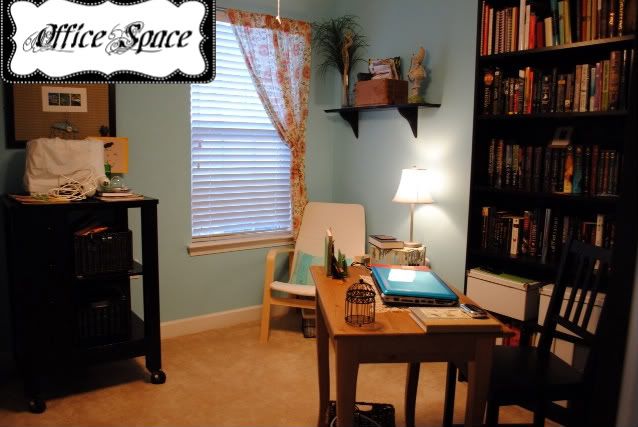 After: A coat of paint (Sea Kiss by Valspar), Organized bookshelves, a cozy chair and reading lamp tucked into the corner.. and size appropriate furniture... makes for a nice place I can get my creativity going in.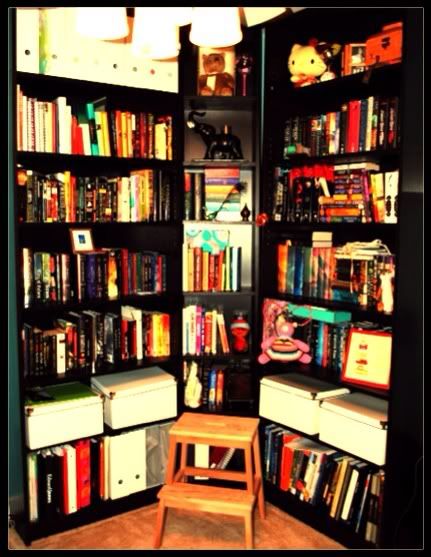 Nothing like a little collection to make you feel at home..
Master Bedroom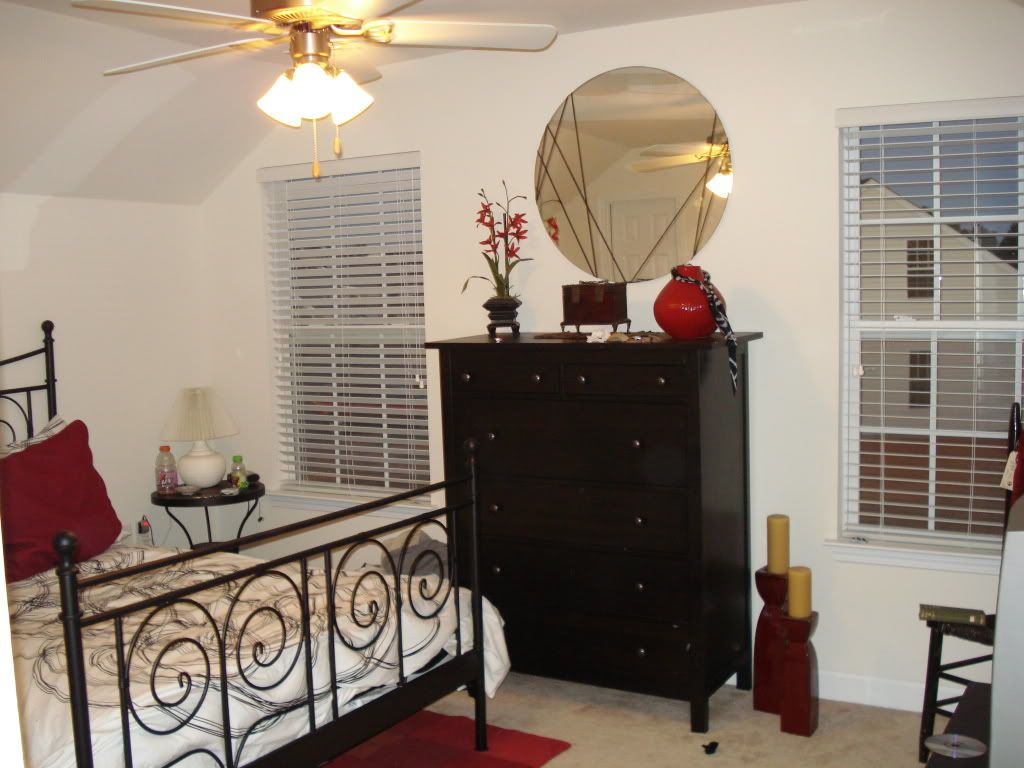 Before: The previous color scheme was Red, Black and White.Then one day came around and i decided I needed a change.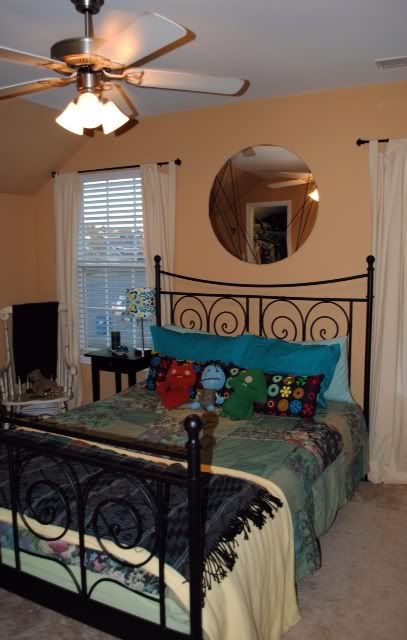 After: Well since I live alone the room has taken on a vintage girly vibe. I added some Olympic paint in Craker Blitz to the walls and ran with that..
Guest Room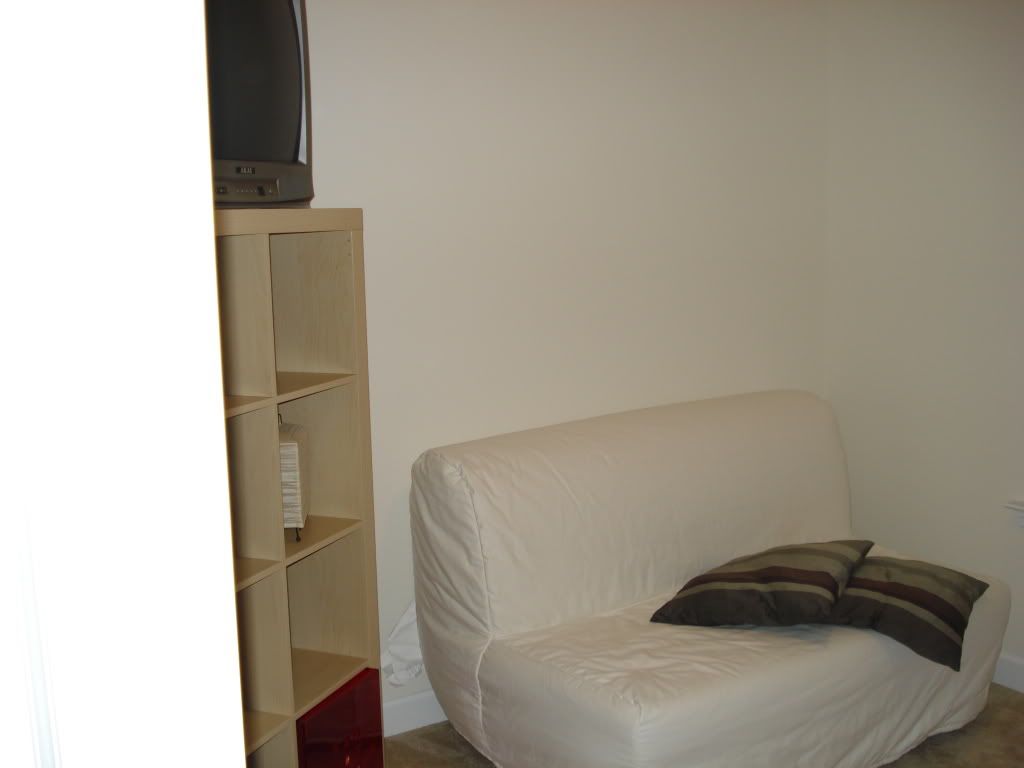 Before: Well, it doesn't get any more vanilla than this.. This room used to be the where all of the furniture castaways found a home.. The items you see here were rolled over from my previous residence.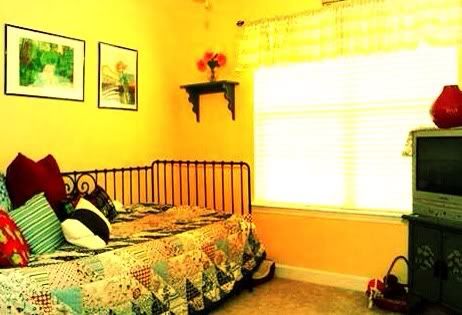 After: I replaced the pull out couch with a daybed covered in a pretty quilt I added some home made art to the walss along with a coat of Olympic paint in Evening Glow. And placed the TV on a nightstand I saved from the Pier 1 clearance.
Kitchen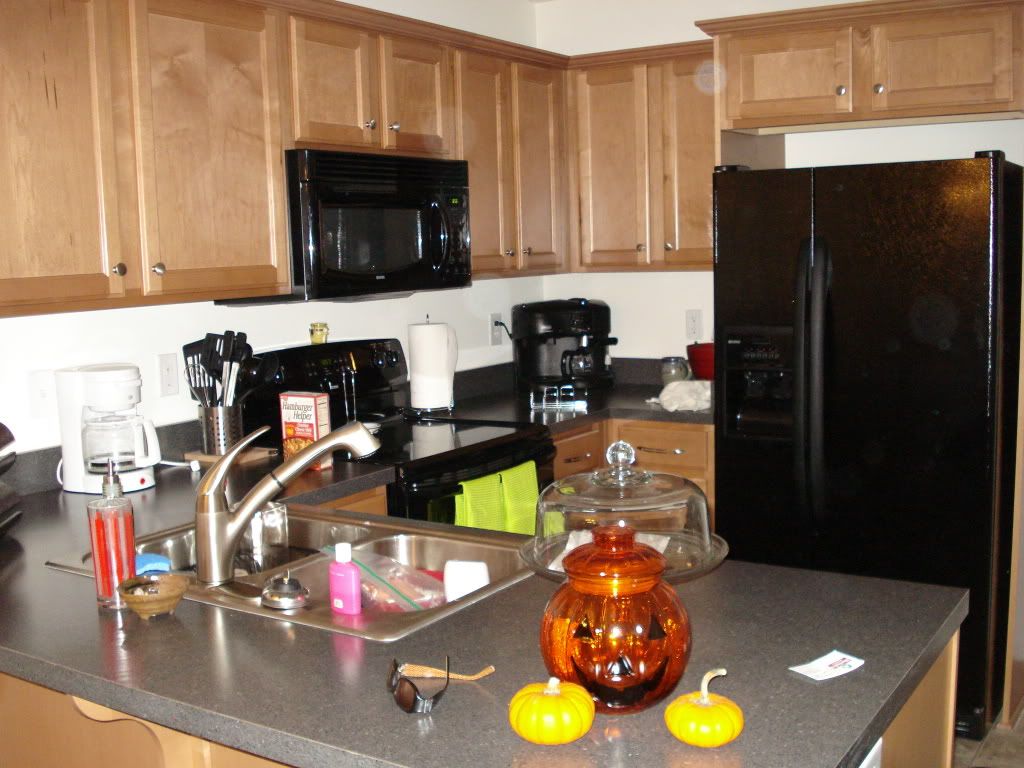 Before: Yes there are not 1 but 2 coffee pots in this picture.. The walls are still white and the clutter is gag-worthy..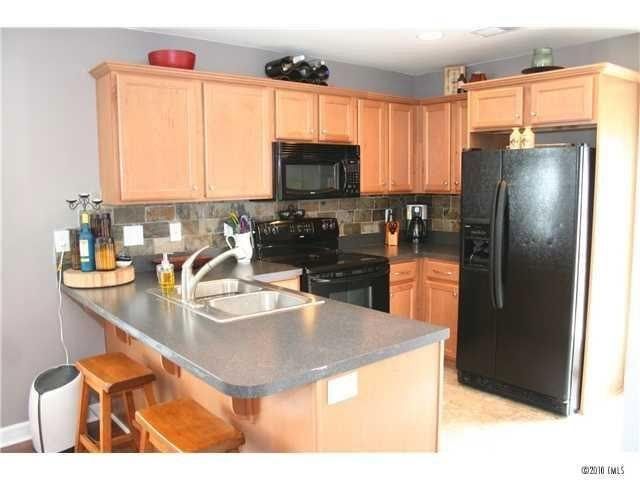 After: Neat and slightly more put together.. I added a Slate Backsplash to match the cabinets and the paint. The Stools were a steal from Old Time Pottery, and I have now just the one coffee pot.. I also added some wine storage and hid all of the clutter that used to be all over the counters.
To be continued...