Comfy is as Comfy does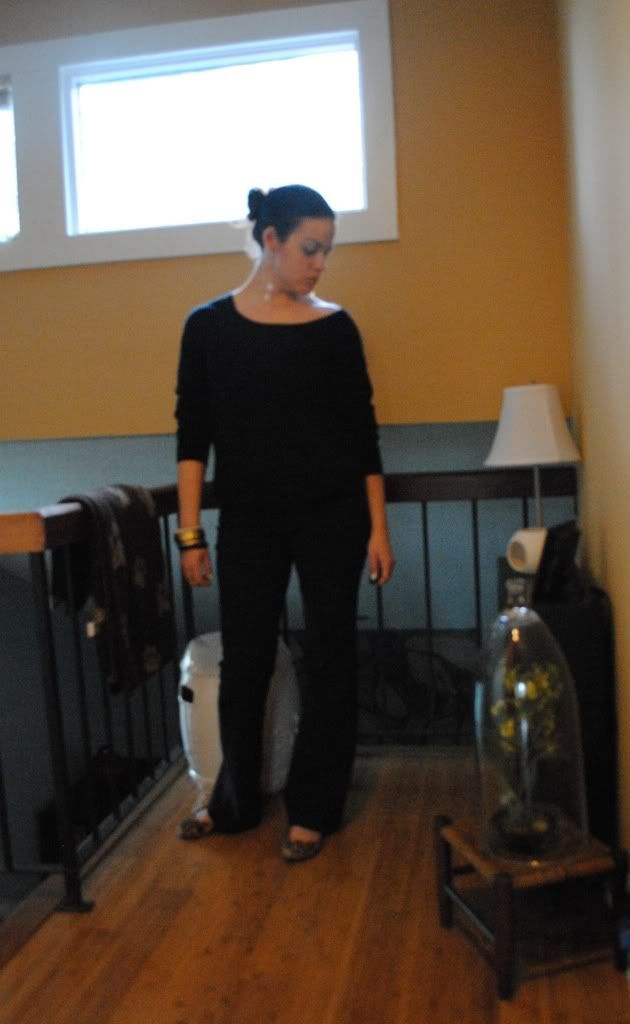 Slacks: Brazil: Gifted from Mom; Sweater: F21; Flats: Target; Earrings: Made by me; Bracelets: various.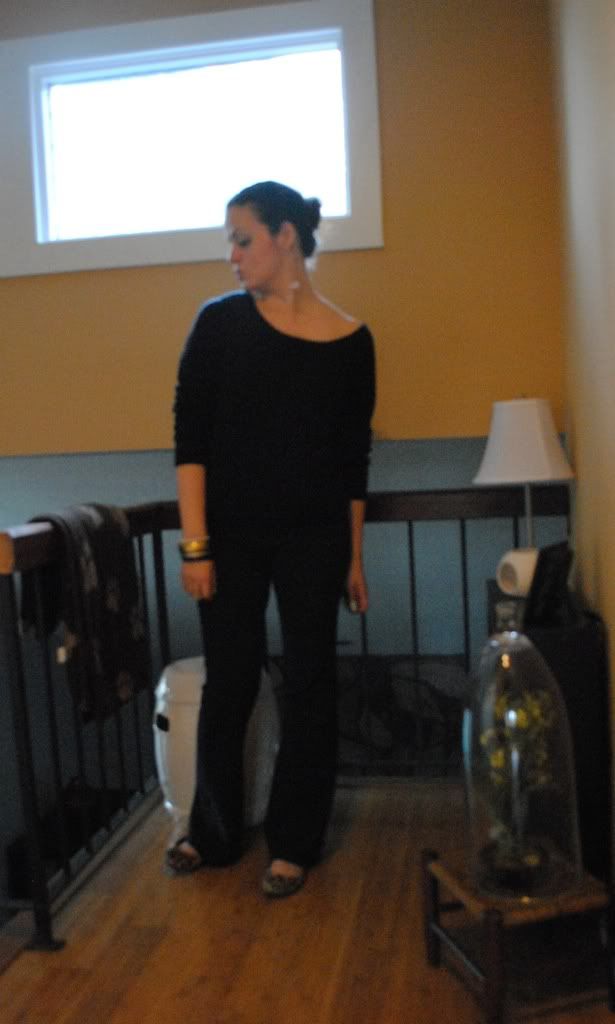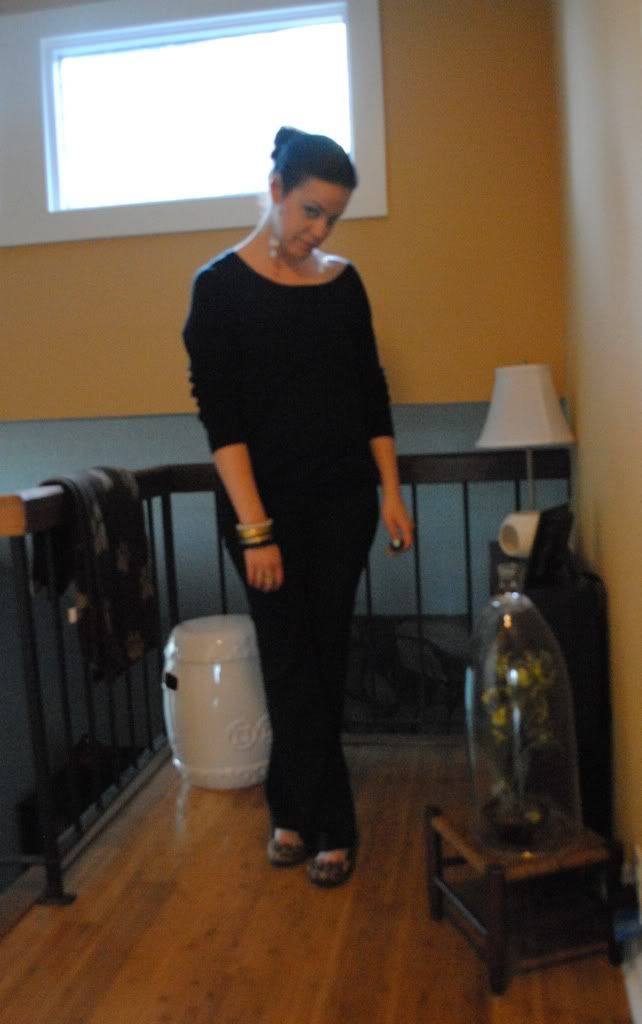 First off, please try to see past the bluriness. I know its difficult. I wore this to work because it was horribly comfortable and well I wanted to wear flats and not think much when I woke up. I pretty much did the 2 essential checks before heading out the door. 1. Clean..check 2. Matches... check... ok good to go. Not much thought was involved in this one and before I am judged because there are missing weekend posts with outfits I must explain that I was at the hospital with my dad (who had just had major surgery) and running around doing errands. I did have super cute outfits on but my mind was somewhat somewhere else, and I will admit I totally forgot to take pix... I think it was the torrential down pours all weekend that simply washed the idea right out of my head... but ya otherwise there you have it.