It's Been a While...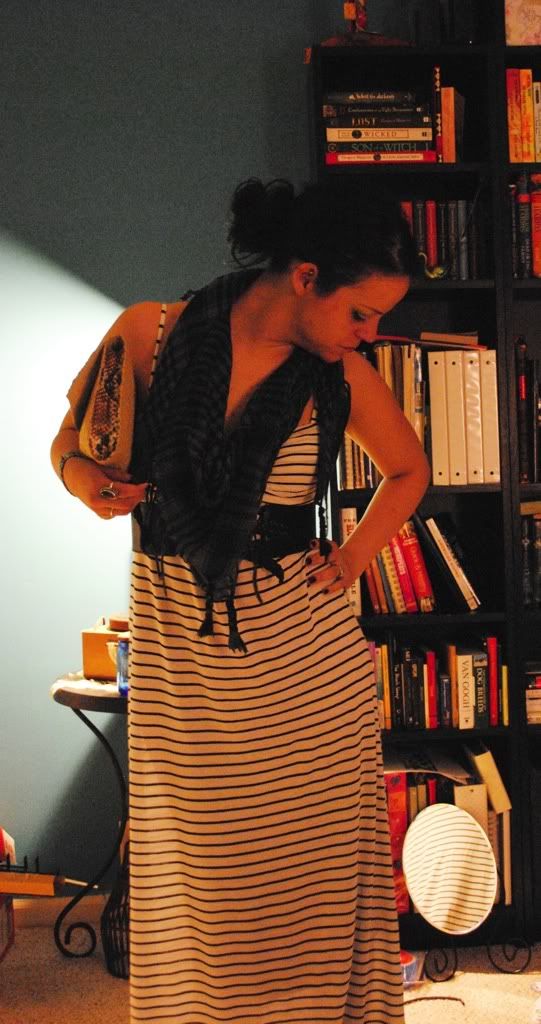 Maxi & Belt: F21, Scarf: Store in the Mall, Sandals: Target; Clutch:NY&Co. Ring: Gifted from Mom
Ok so this was taken on Mothers day after brunch the Mr.'s whole family coming back to our extremely messy house to have a look around.. Talk about being a speed clean demon.. It also didn't help that it was about 90 out that day and we had a ton of people coming in and out of the house... I also had about 3/4ths a bottle of wine... yup... that should explain the hair, and quality of the photos... 'nuff said.. loved the comfort of this outfit though.