Lions, & Tigers, & Bears. Oh My!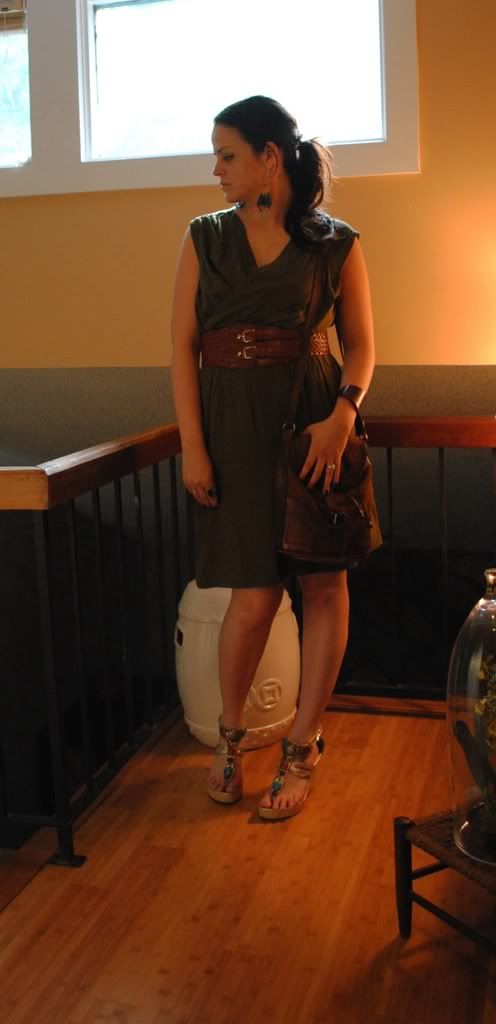 Dress: Target, Wedges: Steve Madden (DSW), Belt & Earrings: F21; Bracelet: Local Boutique:Gifted from Mom; Satchel: Handmade from Bolivia: Gifted from Sis-in-law.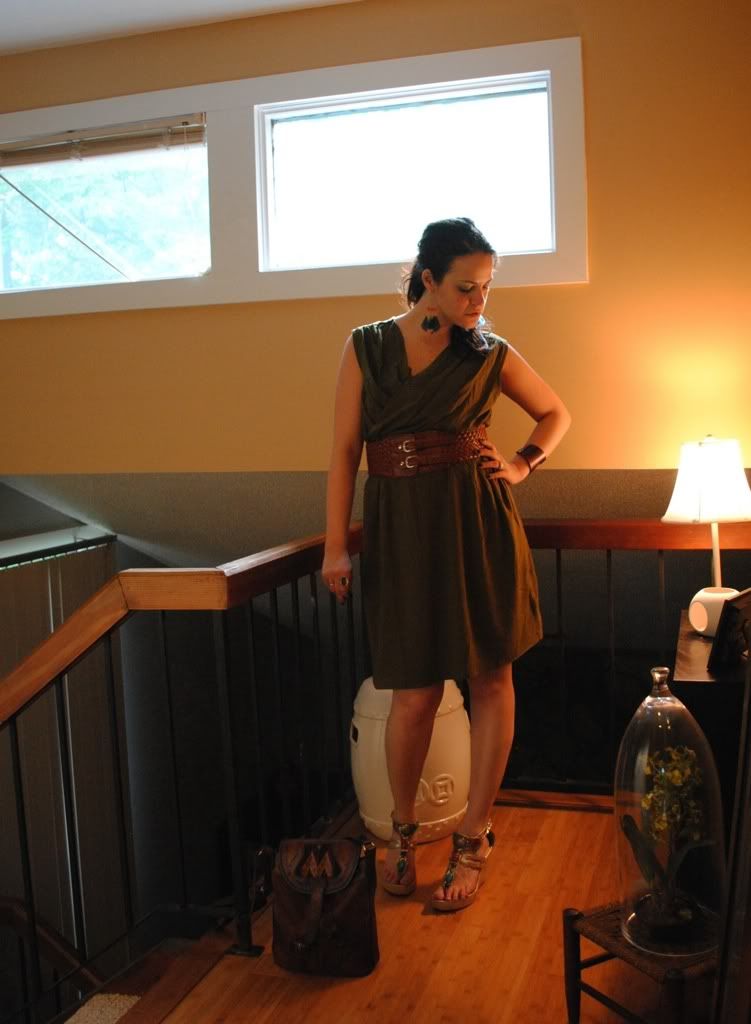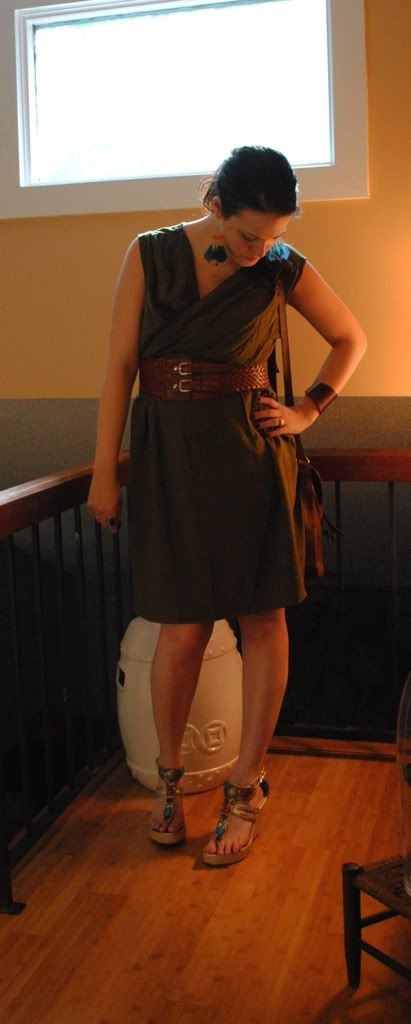 Sadly for the life of me I can't remember where that phrase is from. I know it pulls from something in my childhood but when I try to figure it out theres a big 'ol blank.. & as i digress I just see this outfit and I wish I were on Safari somewhere in the wilderness covered in skin so soft(used as bug repellant) and taking amazing shots along the landscapes and tumbleweeds... (warning: i was not that great at geography, so I am not certain of what the particular indiginous flora is that could be found the the locale of said safari)... But I will say that there is something in the earthy tones of this one that make me wish I were elsewhere vs. at the top of my unfinished Stair case...
Side note: yes those wedges are particularly difficult to walk in... and the dress requires wearing some form of undershirt as I do not fill it out the way that it was designed to be..