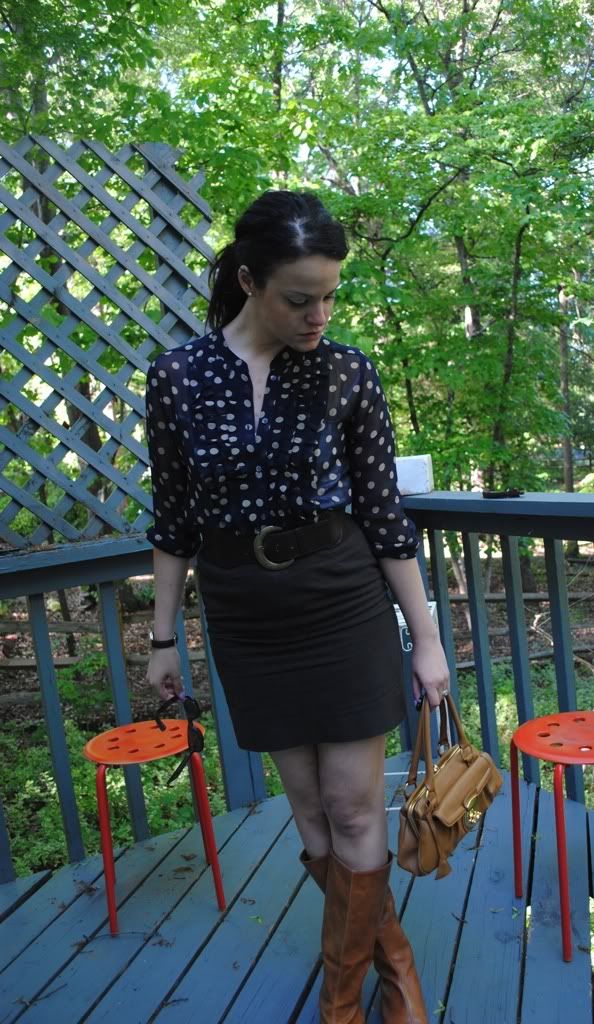 Skirt: Brooks Brothers via Goodwill; Blouse: JCrew (On Sale); Cami: F21; Boots: ON; Handbag: Aldo via GoodWill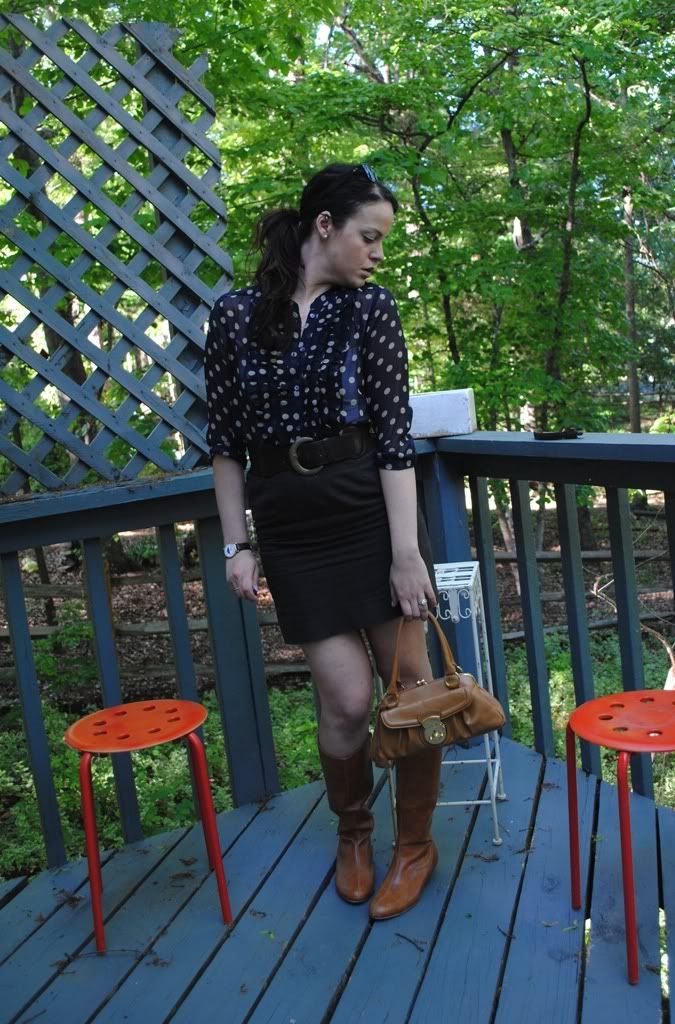 c
So the skirt was a little tight. And I don't know about you but I won't try anything thrifted on unless I've had it washed/drycleaned. So I read the tag it said my size I thought total score. I could never afford a skirt from this place.. and who can beat $3.. Well turns out the liner is about a size smaller than the actual skirt, which I did not find out until I sat in my car as I was running late for work... It is now in tatters... So I have 3 options.
1. Rip out liner, wear skirt with no liner.
2.Remove liner and Replace with new liner.
3. Toss skirt. Spend money on new brown skirt..
Ok so 3 is not really an option. But I am still torn between 1 & 2. I would like to replace the liner but since my sewing skills are non-existant I am seriously debating just ripping the thing out and saying to hell with it!.
I'll keep you posted.