Prissy Bows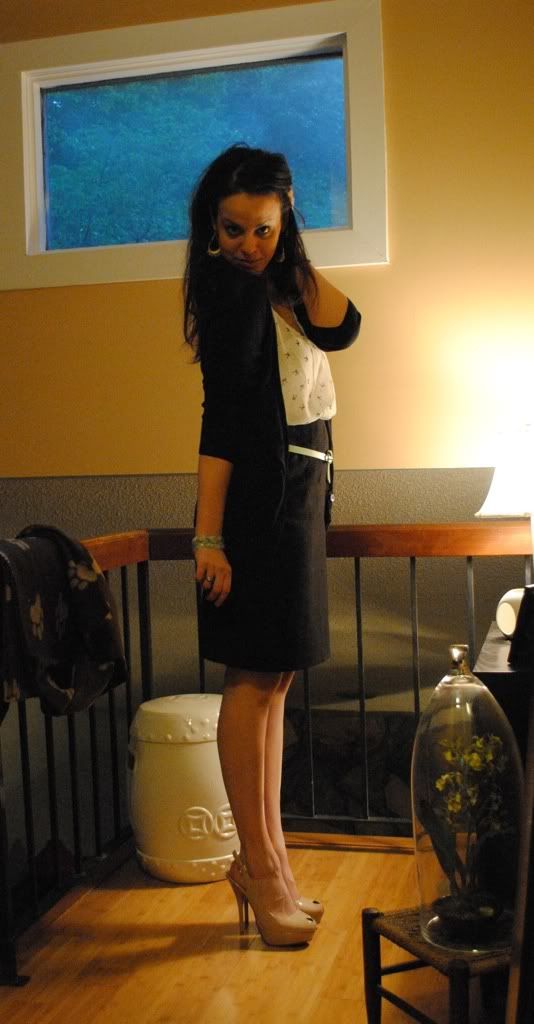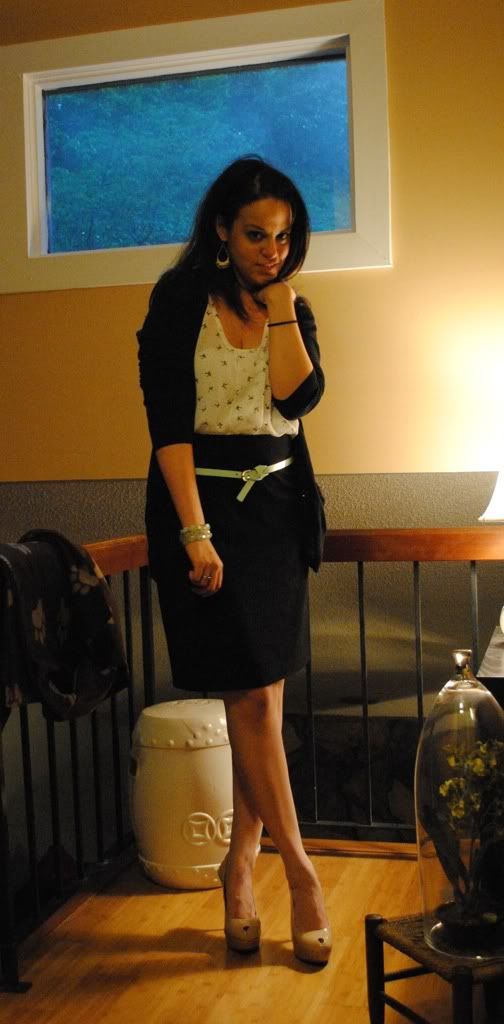 Blouse & Heels: GoJane.com; Cami, Skirt, earrings, Bracelets & Belt: F21; Cardigan: AE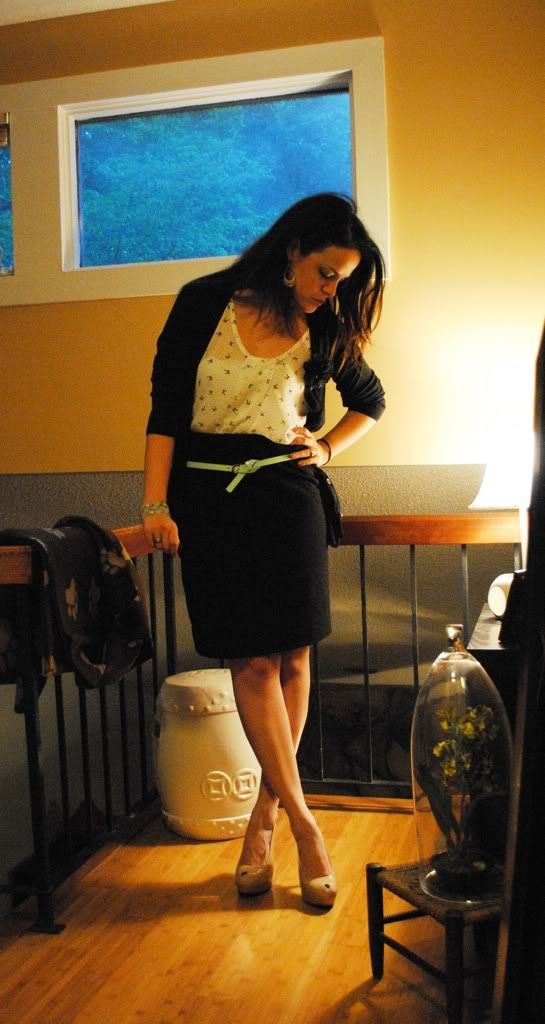 As usual I am wearing my new favorite shoes. Because lets face it they go with everything! If I was only allowed to own one pair of heels these would definitely be them. They are actually comfortable thanks to the generous platform in the front. So while they looks like Posh Spice shoes they're really not... I can generally stop around all day in these as long as its not too hot(then no shoes stand a chance). But as usual I went to another fall back and landed on a tucked in top and belted skirt.. Its fun to see all the different variations that I can come up with.
I also trucked around the expensive mall(--ah-hem!) in this. Yes the malls here are separated by socioeconomic classes... locals don't seem to care all that much about being PC... Speaking of PC well another type of PC... my computer kicked the bucket Sunday night and well I am still bummed.. It was less than a year old... ugh! POS I swear. I am never buying that brand again... (its initials if you all are trying to guess). So after hours spent between me and the Mr. trying everything we could think of to get the old girl up and running again we gave up. And well I am that addicted to the internet that I could not go more than a few days with out access at my fingertips.. So i bit the bullet and went to pick up a new machine... and well YAY!!!!! I cracked and finally bought a MAC... I cannot be more pleased she has surpassed my expectations and I am glad I spent the few extra hundred dollars. I still don't know how to do many of the basic functions but its all a trial and error type deal... And the big bummer is that I have to text myself all of the Synced pictures I have on my phone and Ipad... ya no fun... atleast this way I can sort out through a number of pictures and clean out some folders.. However doing this 1000+ times is no picnic.. especailly on my already tight schedule.. But I may as well have it ready for the big trips coming up this year... gotta make room for tons of new pix...
I also sclepped around a pair of shoes that I need to return to Steve Madden.. They stink.. like really bad.. I havent worn them and they didnt match my wedding dress... Only to find out.. No steve madden in the upidy mall..Fabulous!