Sparkle Me Crazy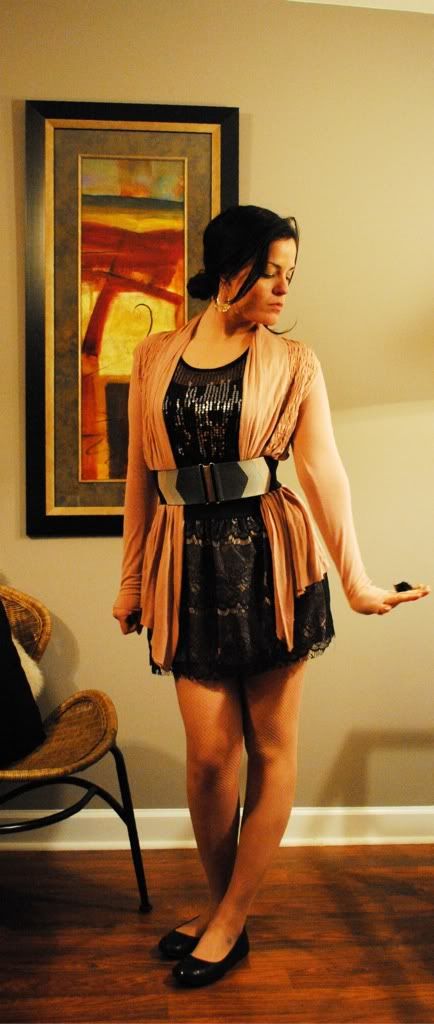 Sequin Tank: Target: $12.58 Clearance; Black Cami: F21: $3.50; Lace Skirt: Target: $4.24 Clearance; Sequin Flats: Target: $3.24 Clearance; Tights: SimplyVera for Kohl's: $6.99; Rose Cardigan: F21; Belt: F21:$6.50; Ring & Earrings: $1.50 each.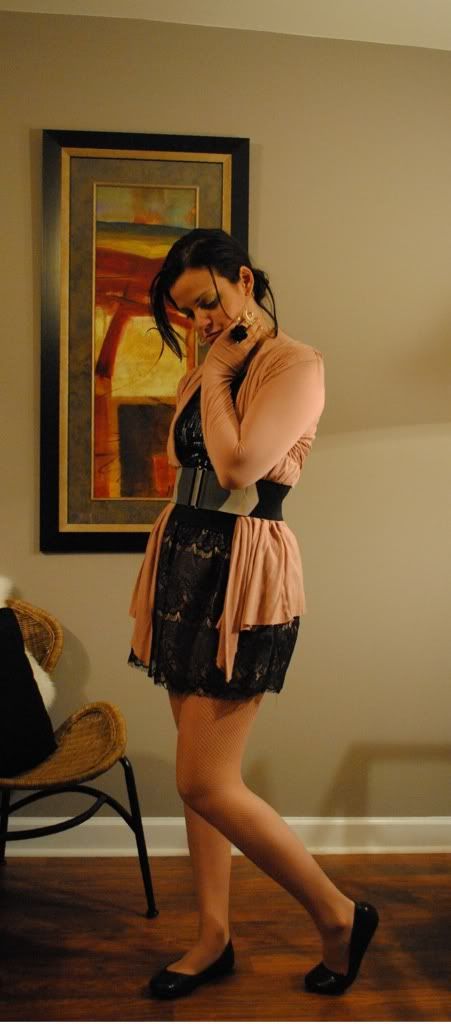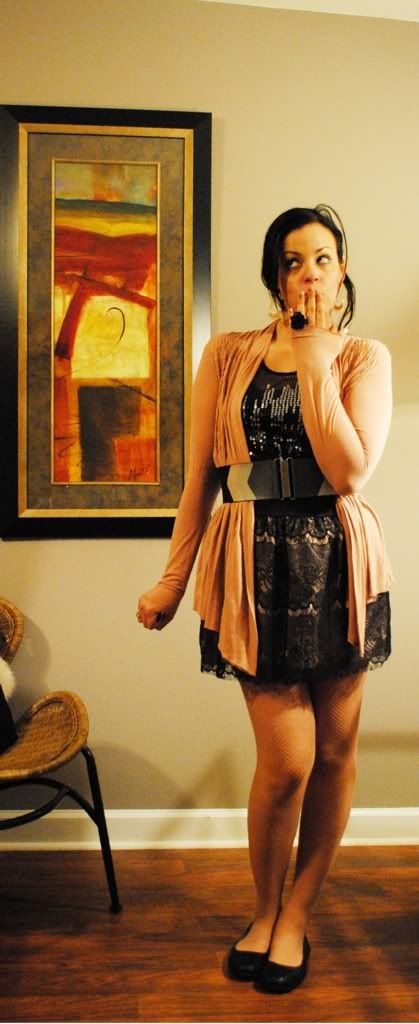 Total score at Target the other day I went in looking for a file box (post forthcoming) & I ended up with a few great pieces for next to nothing. I had been wanting a sequin tank for some time now but I didn't want to pay $20 for it. I mean really how often do you get to wear a sequing see through tank? So everytime I went into Target I would pick one up give a longful sigh and put it back .....But all of that waiting finally paid off I was able to pick it up for about half the cost.. As you can see I styled it the very next day for work.
Yes I wore this outfit to work hence the cardigan I threw on top. I can totally picture wearing some variation of this to a swanky dinner or cocktail party that 2011 has to offer.