Dainty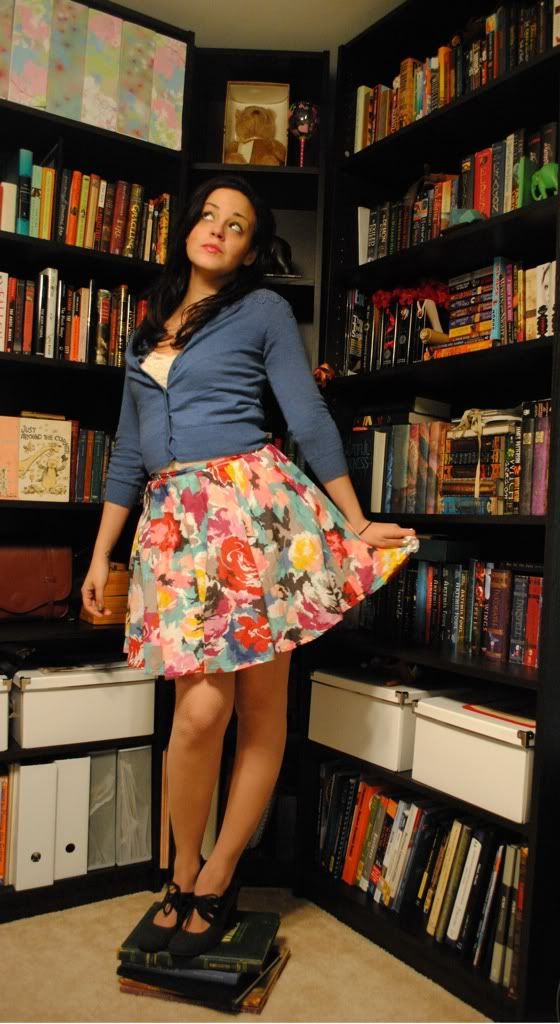 Blue cardigan & Blotch Skirt: F21; Lace Cami: Wetseal: Clearance; Rose Cami: F21: $3.50; Fishnets: SimplyVera for Kohl's: $6.99; Shoes: Payless: $28.90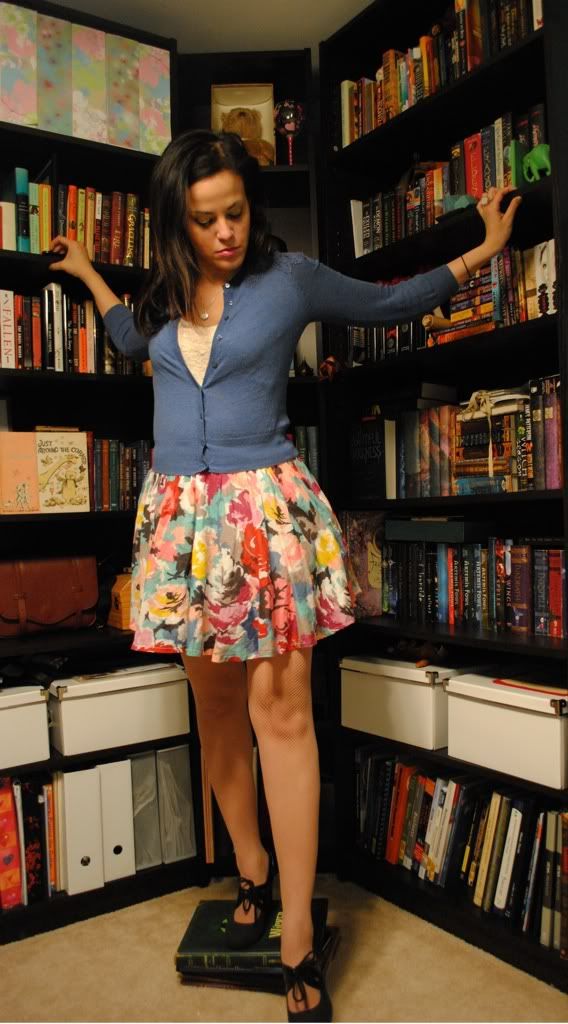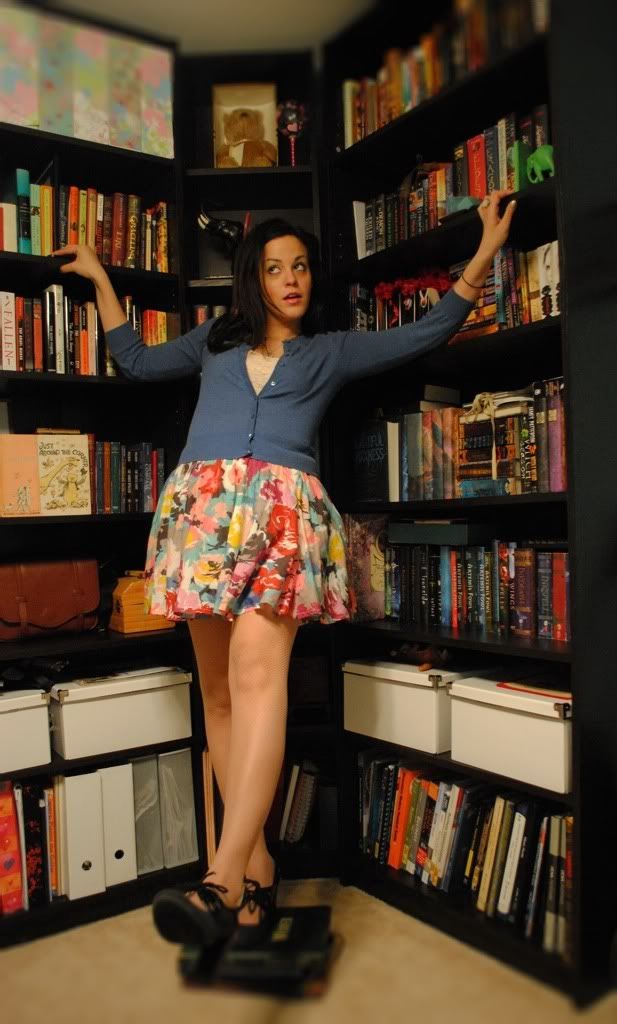 Dainty, That is the first word that pops into my mind when I think about this outfit. I love the colors and the fact that I wore it in the middle of winter. It just makes me smile and think of spring...
On another note I think I found my new favorite place to take indoor photos.. even though I had to rearrange my whole study to do it. I did and love the effect. The lighting was great in that room probably because the fan is the total wrong size but hey it works so I'm not complaining. And yes those are all my books, and I have read about 90% of them + the other bookcase in my living room. I love to read and even though I have an Ipad I still love the smell & feel of the real thing. I don't think that I can ever switch to eBooks, how Traditional of me.
I am standing on a stack of books and I did almost fall in that last pic, but it was my alice in wonderland moment so it's stayin. Toodles!