Late Night, Date Night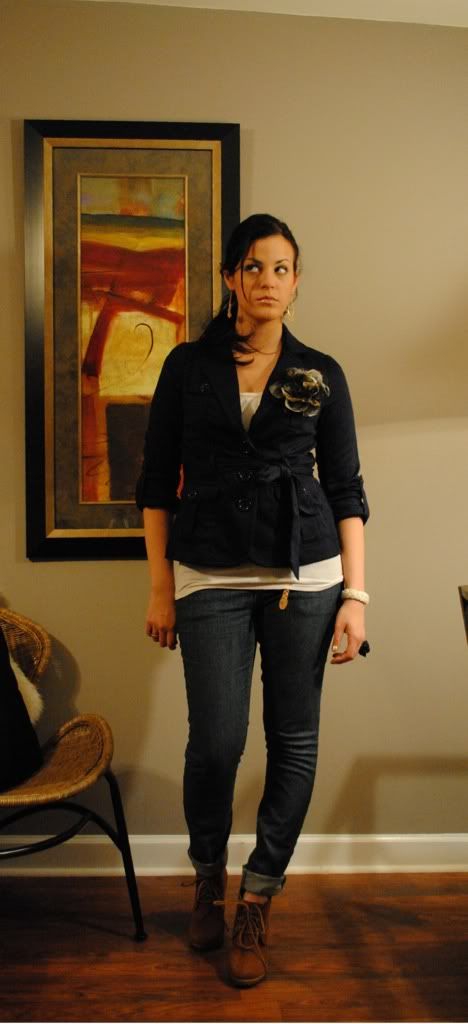 Jacket: F21:$16.50; Jeans: F21: $14.50; Tee: Express; Wedges: Steve Madden: $59.99; Flower Pin: F21:$3.50; Ring & Earrings: F21: $1.50 ea.; Bracelet:: Giftshop CT Airport.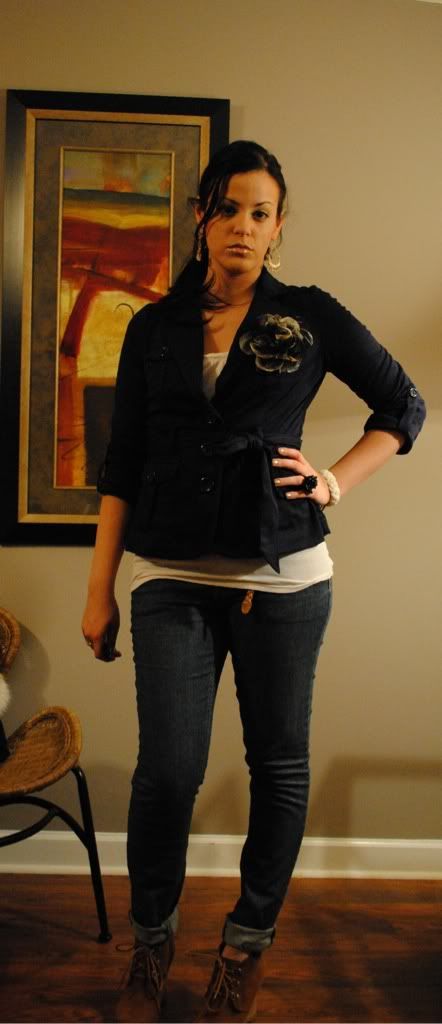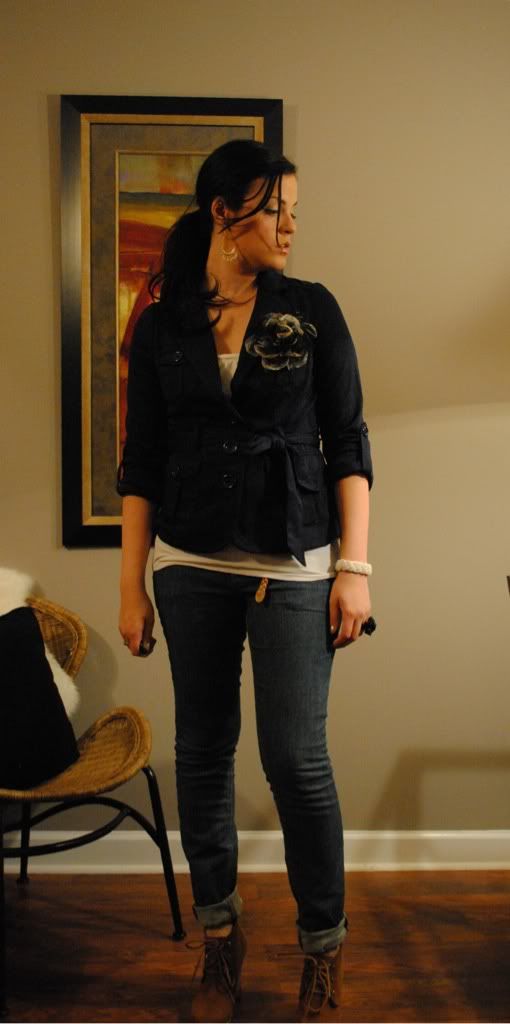 I am not a fan of the term "Date Night" I think that after you have been with someone for a significant period of time that term should not apply. Just because the bf and I went out to dinner and came back to veg out and watch tv doesn't make that a "date night" because then what would that make every other night?
ok enough venting, these lovelies came in the mail and I couldn't wait to style them. I had already thought up a few possibilities when it struck me and I was like " Hey wait a minute! I can style these together"..then various ohhhsss ensued. It works because it was cold and rainy out so the wedges kept my toesies warm and the jacket was surprisingly warm considering the lightweight fabric. I paired it up with my NorthFace rain jacket and I was in business to load up my car and then unload it at the bfs with the deluge that seemed to be following me around. Oh well salad & steak made the rainy night all better.