Sweater Dress: Kohl's; Tights: Target: $5; Boots: Aldo: $75ish(on clearance); Necklace: F21: $6.50; Handcarves Wooden Bracelet:: Local Boutique: Gifted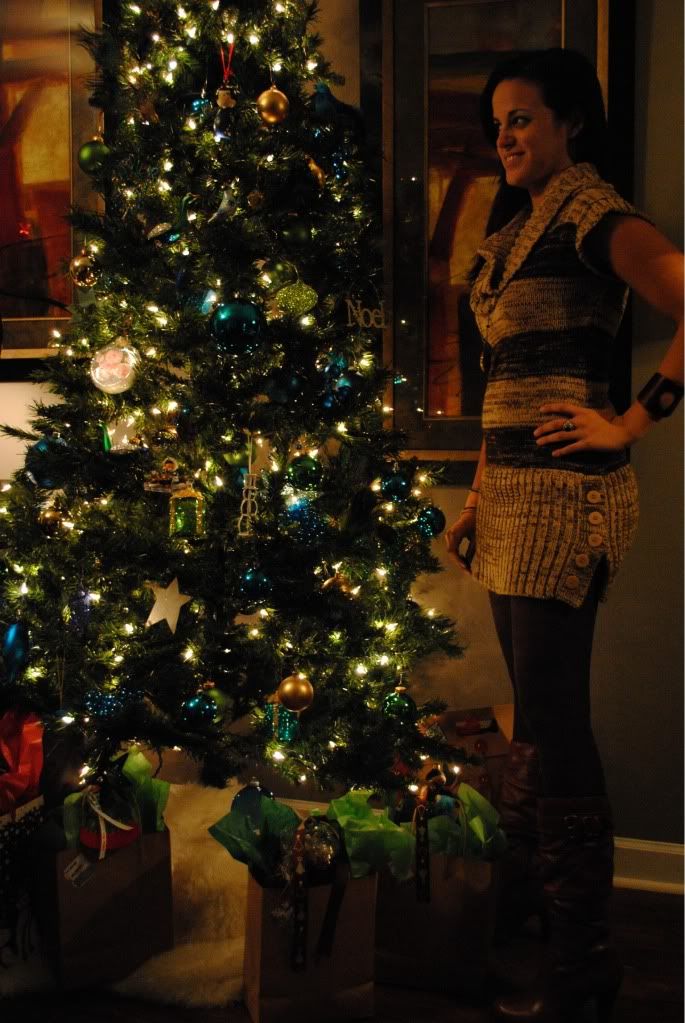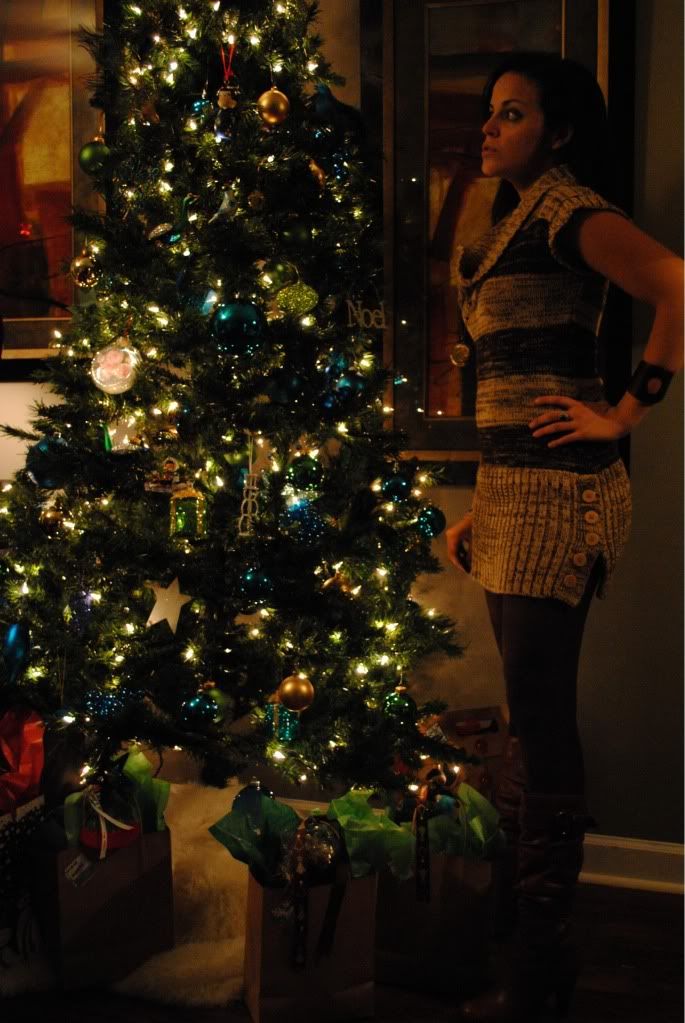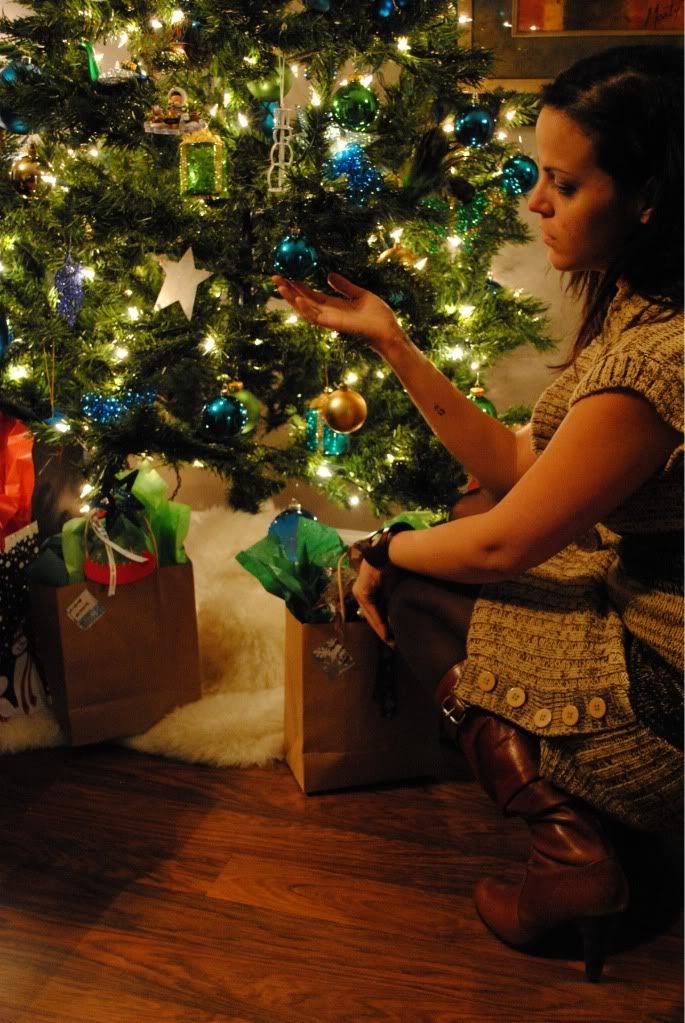 So I've been dragging my feet this week in posting, well shoot me!.. (ok no seriously....don't do that). But work & school have me swamped. That and in the last 2 weeks I have had more Murphy days than I could count. Sheesh.. I was productive though.... (well sorta), in that I managed to put up my tree w/ decorations, help the bf put up his....ok so I was sick on the couch for most of his decorating but I put up a few ornaments (hey that counts!)...So here is my first set of photos by the tree, I love the warm glow the tree lighting gives. Since the weather here has plummeted to below 30s when I get home the majority of my pictures will be indoors & and most likely by said tree.. (real creative..huh?) I promise that if it snows here I will take some outdoor pics... with me in them..
Oh and the blue smudge on my arm is not a new tattoo... its quite literally a smudge from a blue highlighter that I totally didn't know I had until I posted this... Oops

!