Work with What You've Got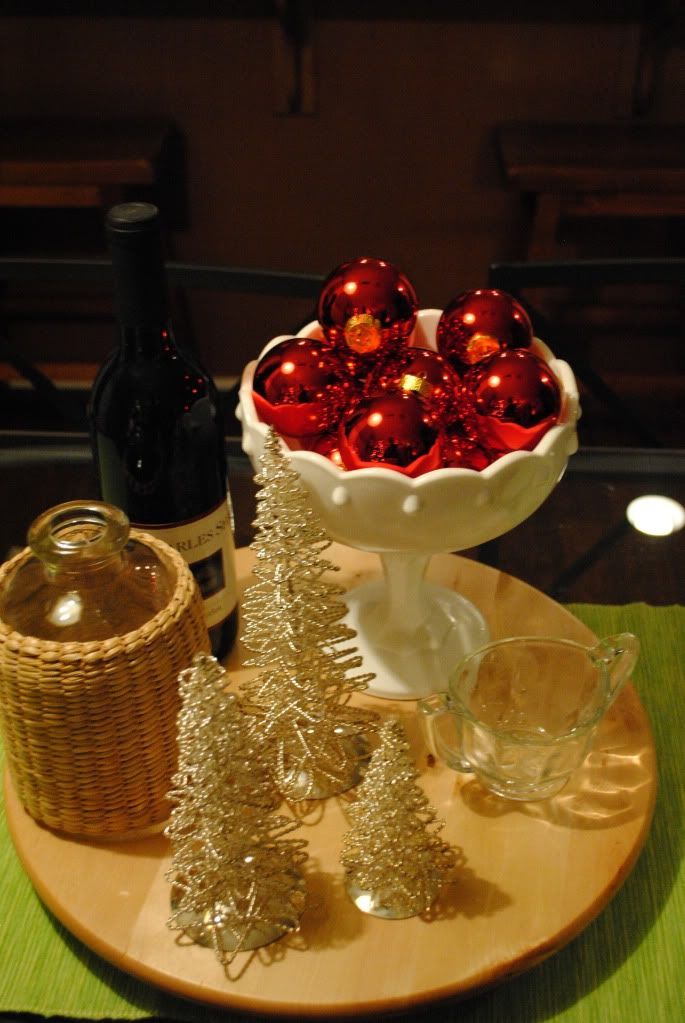 Tablescape
This bowls contents tends to get changed up seasonally. I was going to leave the fall scavenged pinecones in it just adding a bit of fake snow, but I couldn't just leave these red beauties in their box again this year. So I swapped out the pinecones with some red ornaments I had and added some holiday cheer to my table. I also added in these silver wire christmas trees that my mom picked up for me and even though they don't match with the "peacock" colorscheme the green runner I picked up on sale at IKEA for all of $.99. Cost me just $1 to set up. The vintage sugar bowl will get a helping of walnuts whenever I make my way to the grocery store.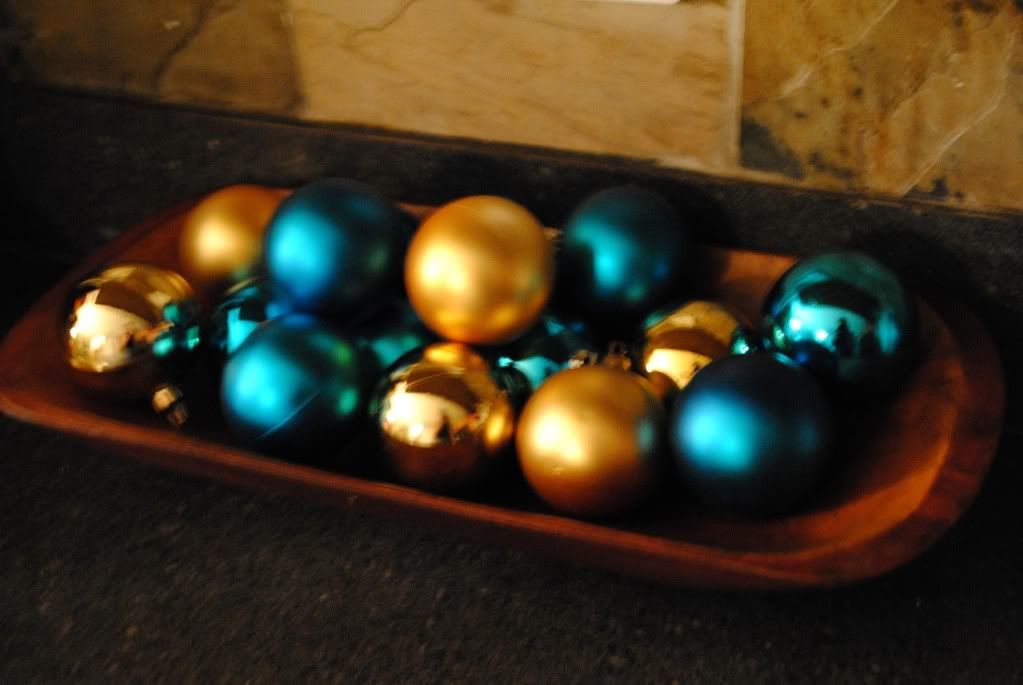 Splatter-Free Sparkle
The wooden fruitbowl that resides on my kitchen counter, got a nice pick me up of extra ornaments to add some cheer to the kitchen. I just made sure there was a good mix of colors and that was that. They are all plastic so if they get an unlikely splatter of something thats being cooked I can just pop them in the dishwasher to get clean.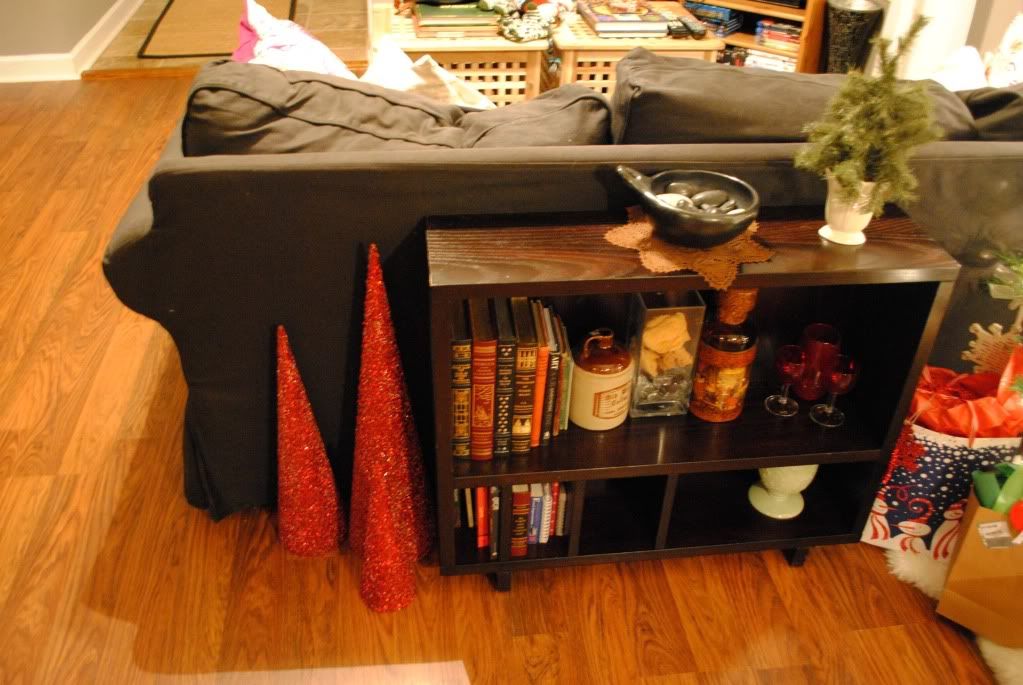 My mom gifted (as per the majority of holiday items) me these sparkly Christmas trees. They are from Crate&Barrel, but the budget part is that though they were free for me she bought them on the 75% off day after christmas sale so they were super cheap for her.. And the kicker is you can whip up some DIY ones at home on the cheap...
Materials:
What you need is come cardboard cones,

Modgepodge,

Glitter in colors you intend to use.

Colored beads if you would like a more textured look

Foam Brush
(Hint: do this out side on a non-windy day, Trust me you'll thank me later)
Lay out some newspaper or a craft blanket and get a big enough plastic container to fit the largest cone in verically (this works the best because you are less likely to waste glitter it also maked for the easiest cleanup) or you can use paper plates.
Fill the plastic container with the mixed Glitter of choice.
Sift the Glitter so that it coats the entire length of the tree.
Use the foam brush to coat the entire outside of the cone in a thick layer of modge podge.
Then, Holding the top of the cone and the inner (nonglued) part on the bottom and commence to "dip" & roll the cone until it is completely covered in glitter and beads..
Set aside on news paper to dry and repeat with other.
Bonus:
If you have excess glitter/bead mix you can just tip the remaining contents into a plastic baggy or small container for later use. So no glitter is gone to waste