Who Me? Dorothy?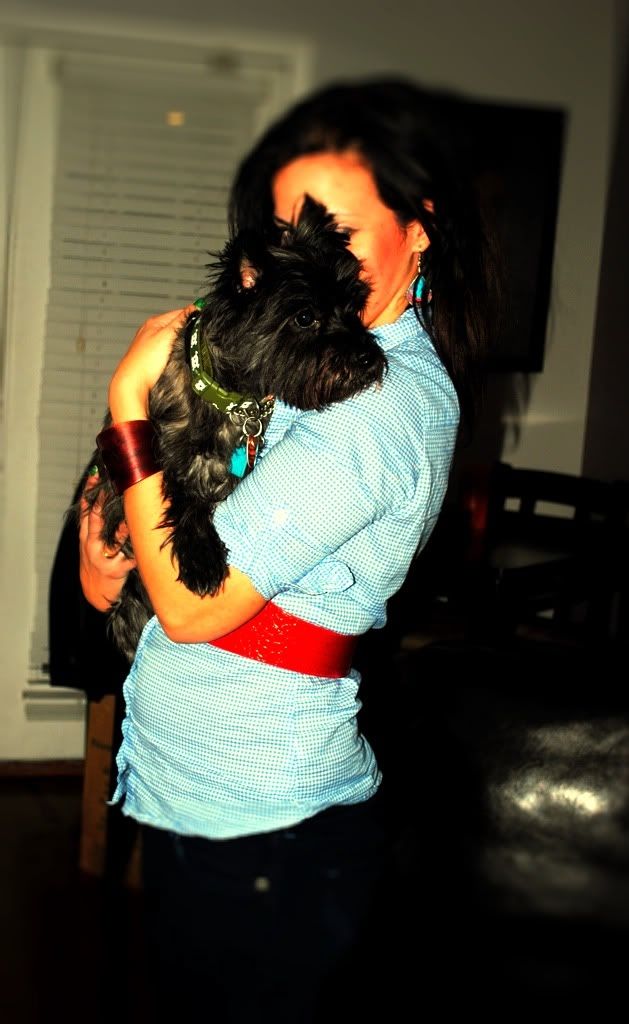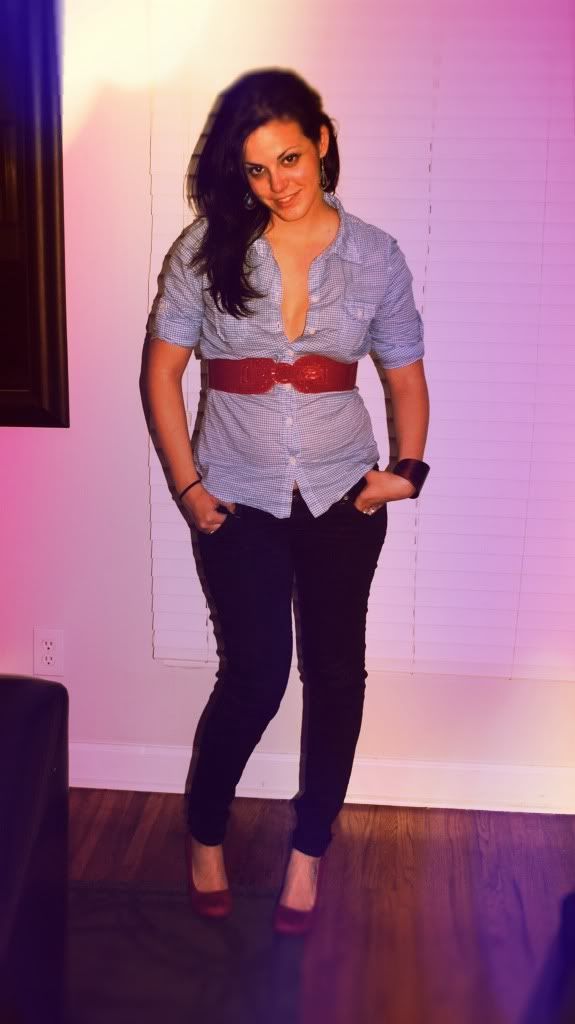 Gingham Top: F21:$7.99 ; Jeans: Hollister: Gifted; Red Belt: Payless: $12.99 ($6.50 w/Bogo); Red Suede Pumps: $26.99 ($13.49 w/Bogo); Bracelete: Handmade for a local boutique: Gifted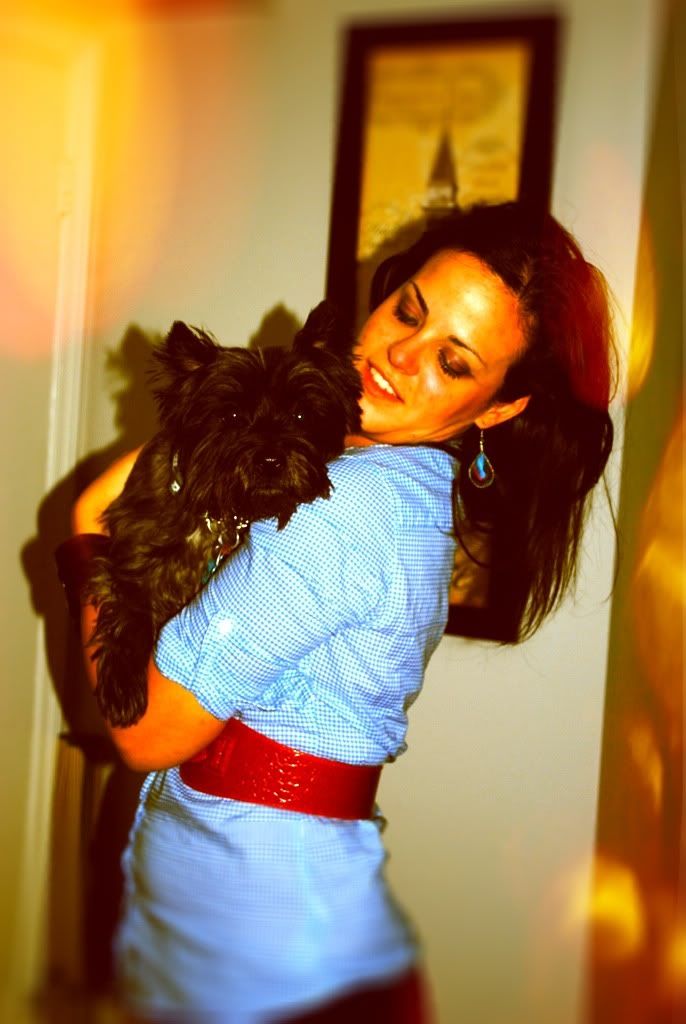 Alfie has made his Wardrobe Raid debut.. I couln't help but include him in some shots since he is my own personal Toto. Something about the red and blue gingham shirt screamed Dorothy from Wizard of Oz to me and as I picked up the Alfinator the bf said as much so ya here's my not Halloween Dorothy impersonation.It was comphy and playful and I even managed to go to one store for Black Friday shopping.. My cousin & I hit up Michael's for some bargain craft supplies, and a cart full of fun!..
P.S. Please excuse the runny make up I was running after 6 dogs and 2 toddlers all day.. no time for touch ups.