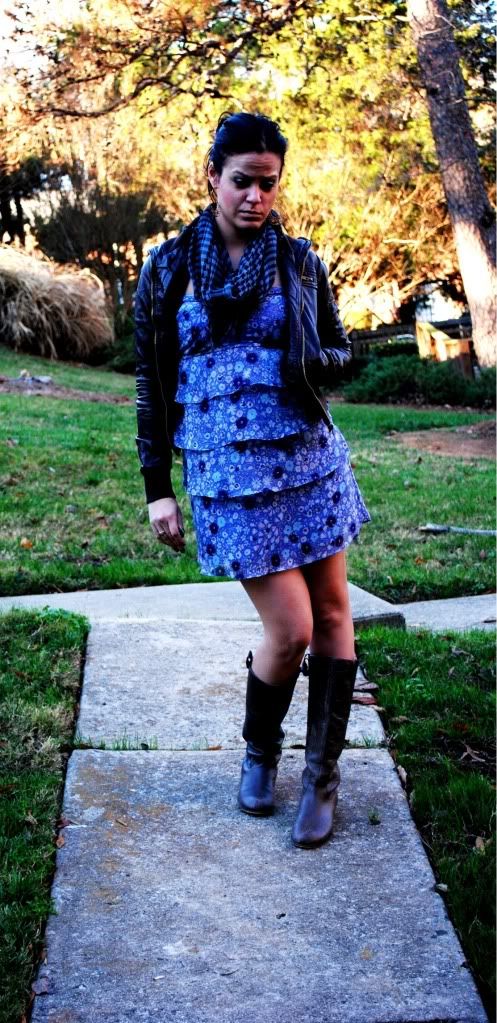 Bomber: Kohl's: $34; Scarf: Old; Dress: AE: $14.99 Clearance: Boots: Aldo: $150ish; Earings: F21: $1.50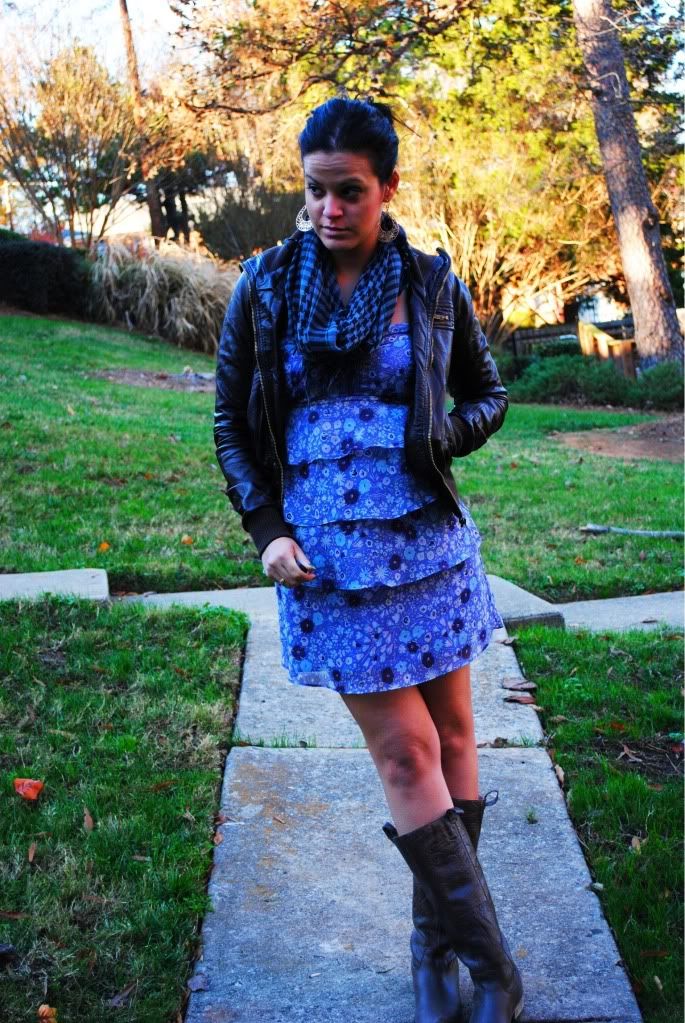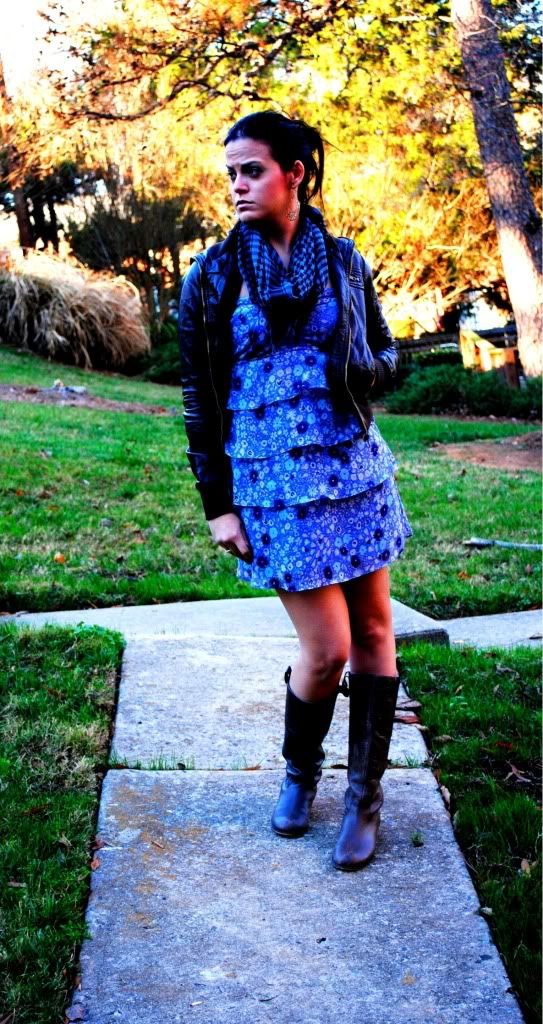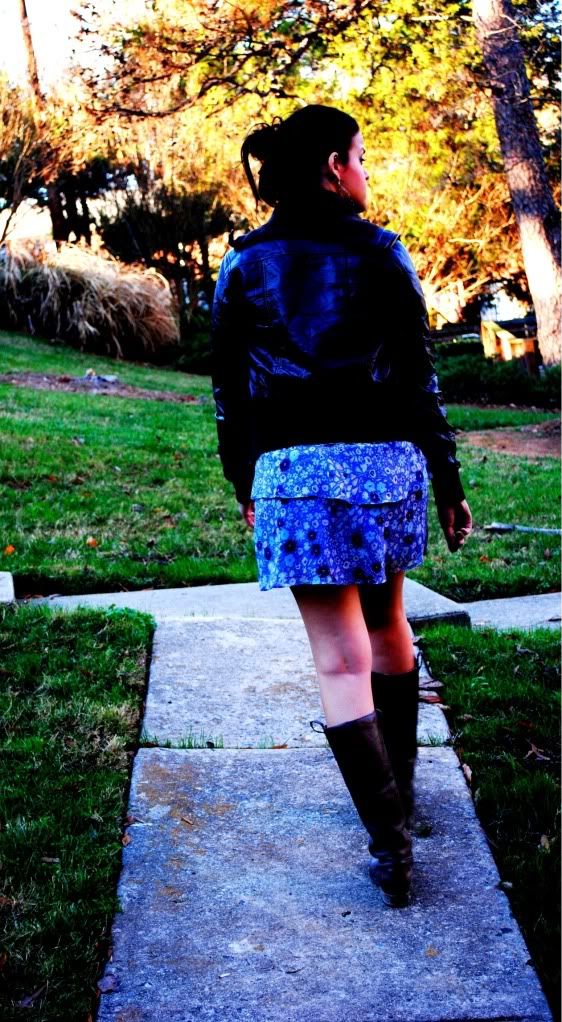 I love the plainess of this outfit. There was not too many pieces and yet I love it. It was great to go to the local Borders that was closing.. everything was atleast 30% off. I picked up some new reading material to add to my endless collection, 2 cook books, and my Christmas cards from Paperchase.. Which have already been filled & sent out.. I'm on the ball this year! for the rest of the day I just hung out at the bfs and watched TV I was on this horrible True Life kick and was soo unproductive all day. Veging out is good to do every now and then, though it also encompassed Sunday too.. now that was bad!
I love the path in my bfs back yard the concrete & greenery make for great outfit pics.