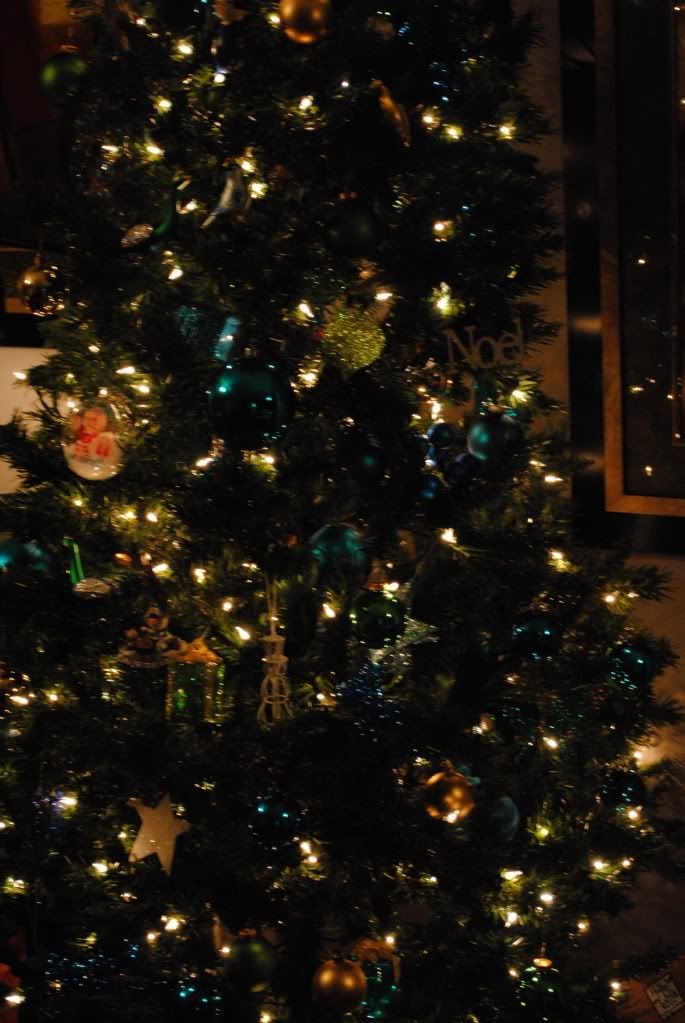 The Peacock Tree.
The inspiration from this look came from the feathered peacock ornaments that are all over the tree..something about going non traditional and venturning in to the Teal, Lime and (non-tacky) gold side of the tree always puts a silly girlish grin on my face.. I also can't hate on this being a fake tree that already comes lit up... It saved me soo much time this year in decorating.
The Mini Tree
This little ditty sits atop my indoor fire heater that is made to look like a wood burning stove.. It helps ward off the chill on those blustery nights and saves big on the gas bill.
Of course Hookah had to maker her cameo, that is her claimed spot to warm her little furry tush.. Last year I was petrified that she would catch fire being as tiny as she is and being the perfect size to fit right up under the grating of the heater.. As I am sure females everywhere know hair is extremely flammable... so I now have to double check that shes not under it before I turn it on.. This is nothing new in this household as I had to check that Giggles the ferret (I fostered) wasn't under the dishwasher when I turned that on.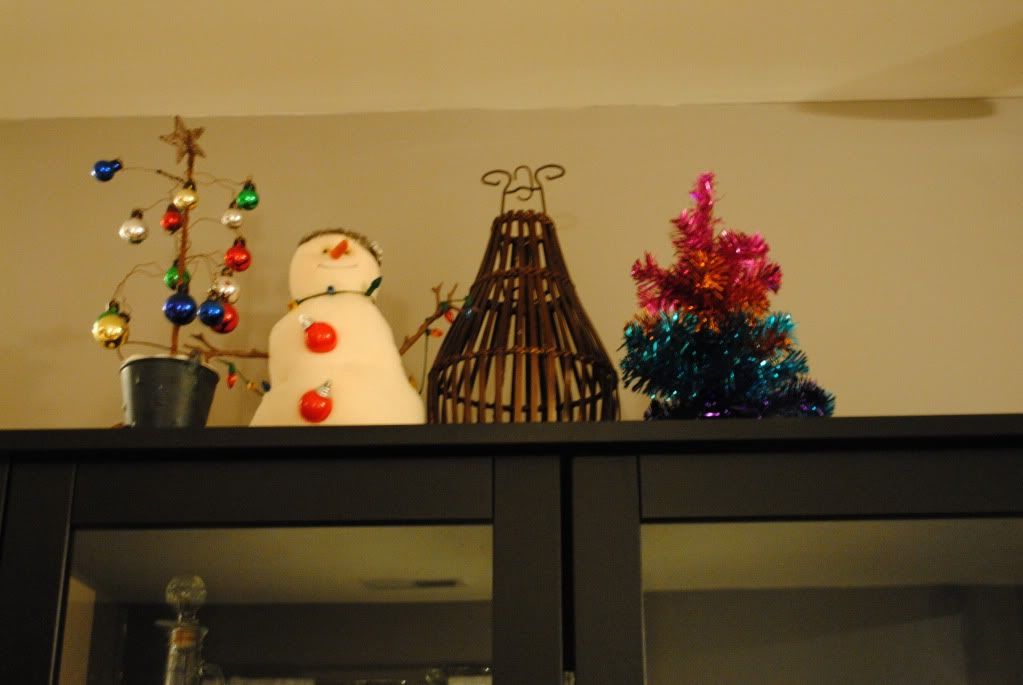 We all Love the Misfits
I have been aqcuiring misfit Christmas decorations over the years and here are a few. They are usually gifted via my mom, and I don't have the heart to leave them in the box so they go scattered about the house in small clusters like the one listed here.