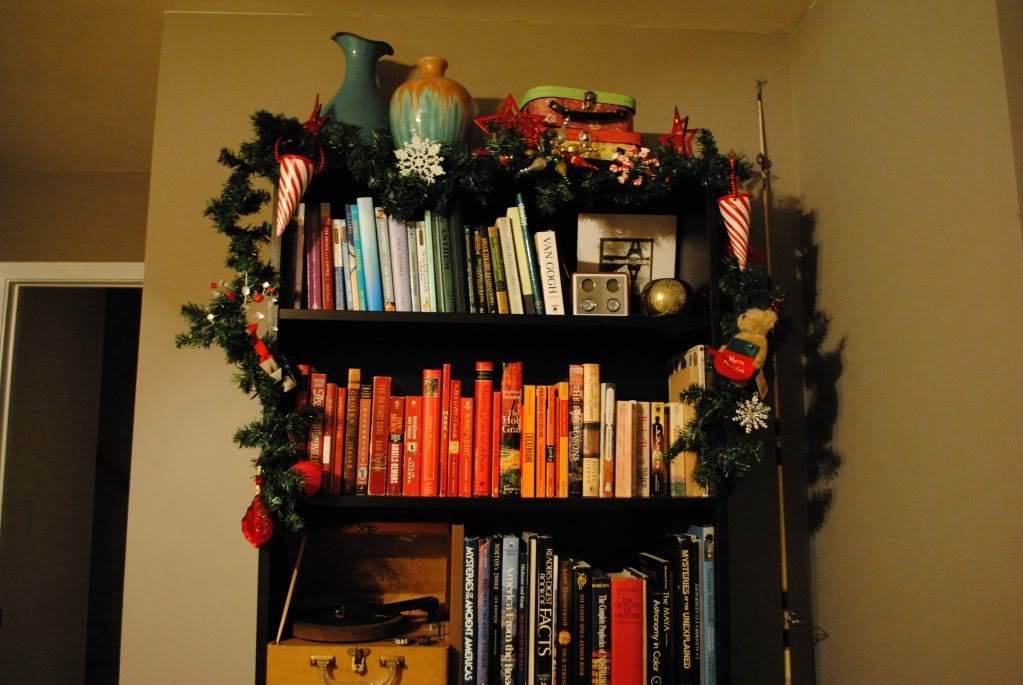 There aren't really any halls to deck in this home.. maybe Ill get lucky next year and be in a new place equipped with a hall to deck?!? right ... well a girl can dream. In the meantime I have thrown up some garland with more misfits around the living room book case.. And hung it around the top from some old Target stocking holders.. hence the big red stars ..
The misfits always find a home.. these all came from decorations my mom places on my gifts every year... her moto is "every present needs an ornament".. (most of which just may escape the wrath of her glue gun)..
Feel free to share if your bookcases get some holiday lovin' or if you have a clever way to showcase misfits...