Apple Gorgonzola Salad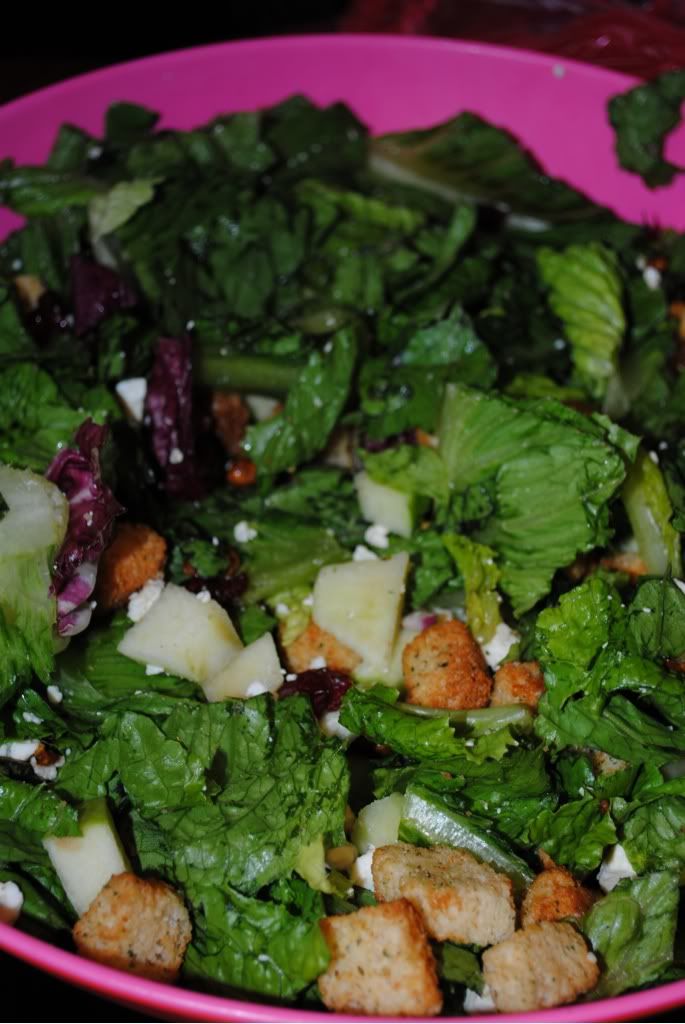 My Stomach is audibly growling rememberint this salad that I made for Thanksgiving lunch at the Bf's fam's house... It went into the largest bowl I had in my possesion which so happened to be a pink and orange ditty that my mom gave me for my housewarming. It intermittently serves as a bread organizer in the pantry..
Ingredients:
2 Bags of Italian Blend lettuce (Since I was in a hurry and did not feel like spending the morning chopping)
(for those with more time, you can chop up some green leaf lettuce, some red leaf lettuce and a heart of romaine lettuce... tossed to mix together)
1 bag of herbed croutons
1 bag of dried cranberries
1 bag of candied walnuts (they're super sweet)
1 Granny Smith Green apple chopped
1 package of Gorgonzola cheese crumbles
Directions:
1. Place lettuce in bowl
2. Add croutons and mix to distribute
3. Add Walnuts, Cranberries, and Apples, mix to distribute
4. Add Gorgonzola and mix.
5. Repeat until there is a good ratio..
Now for the best part.. The dressing.
Homemade Balsamic Vinegarette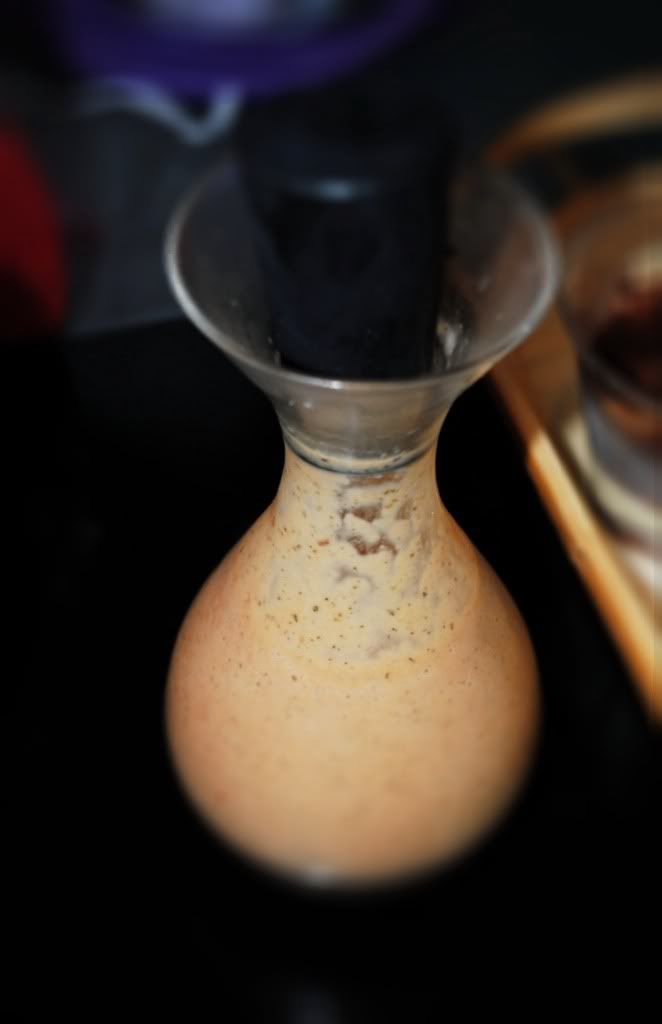 Ingredients:
Extra Virgin Olive Oil
1 Clove crushed garlic
Red Wine Vinegar
Balsamic Vinegar
1 tsp. Basil
1 tsp. parsley
1 tsp. honey dijon mustard
Salt & Pepper to taste
Directions:
1. Add equal parts to all ingredients listed above into a blender and blend until mixed.
2. Chill for an hour prior to serving