Moving right along in my collection of reading material. I have,
Just finished : The Forest of Hands and Teeth by Carrie Ryan.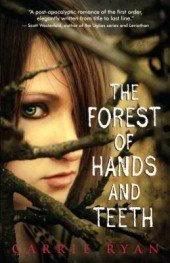 I like it and finished it in less than a week. I have to admit that there were a few twists that bothered me because they went against the grain of traditional Chick lit developement. That however did not stop me from delving into the next installment of the series
Current Read: The Dead-Tossed Waves by Carrie Ryan
I should be finishing this one in the next few days and will move on to the Sequel of Hush, Hush that I finished in just 1 day last week.
Up Next: Cresendo by Becca Fitzpatrick