Ok so I Know that I have been a total slacker on posting, but the last week and a half have been horrendous at work and then studying/ cleaning when I get home so ya thats my excuse and I'm sticking to it!
Now on to more important matters...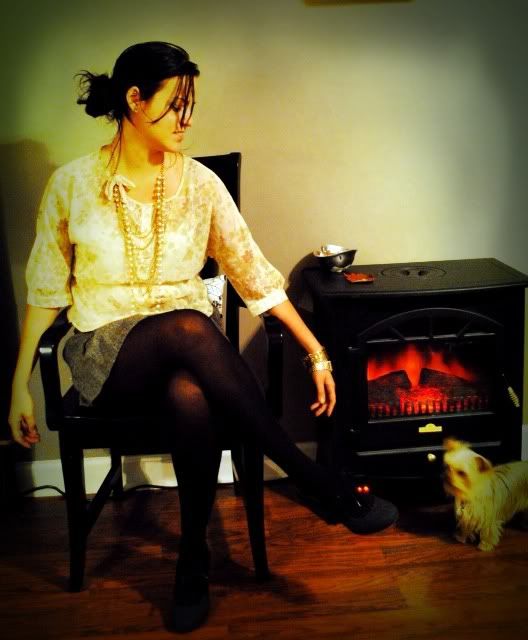 Blouse: Target: $4.48, Skirt: AE: $14.99 (sale),Tights: Forever21: $3.50, Shoes: Payless: $28.90, Necklace: Forever21, Bracelet: Head Shop Myrtle Beach, SC, Watch: 15dollarstore.com: 15, Earings: Forever21: $3.50 (part of a set).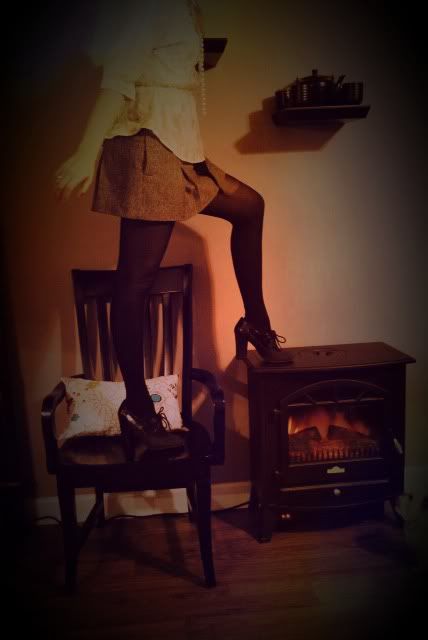 Yes, I almost fell while taking this picture, compliments of the butt molding on the expensive chair.. ( but I repo'ed the Haverty's chair from my parents so I really can't complain..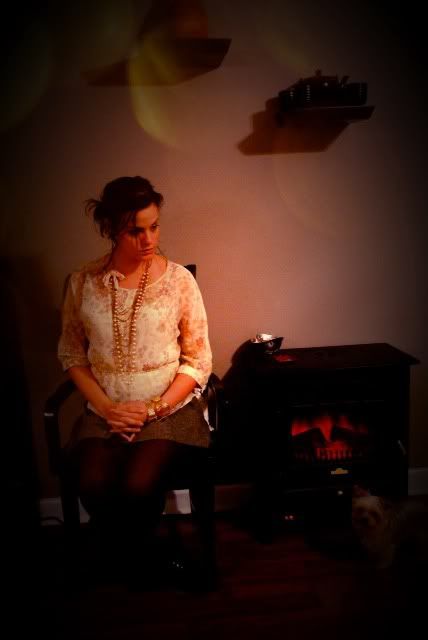 Ok so I thought that this outfit had an old time feel to it and with the sun setting much sooner than usual I thought that the vintagey wood stove/heater in my living room would work well with the outfit. Also, as you can see I am running out of places to take pictures..