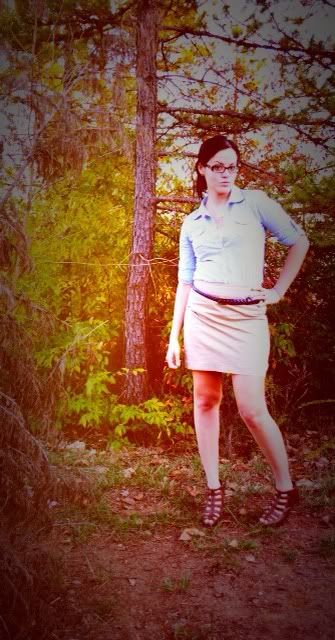 Skirt: Moda for Victoria Secret: $19.99 (Clearance); Shirt: Heritage 1981 for Forever 21: $7.99; Shoes: Wet Seal; Belt: Forever21: $3.50; Necklace: Forever21: $3.50; Bracelet: Swarofski: Gifted from Mom; Rings: Gifted from Mom; Bud Earrings: Forever21: $3.50 (Part of a pair set). Glasses: Versace: Covered by Insurance..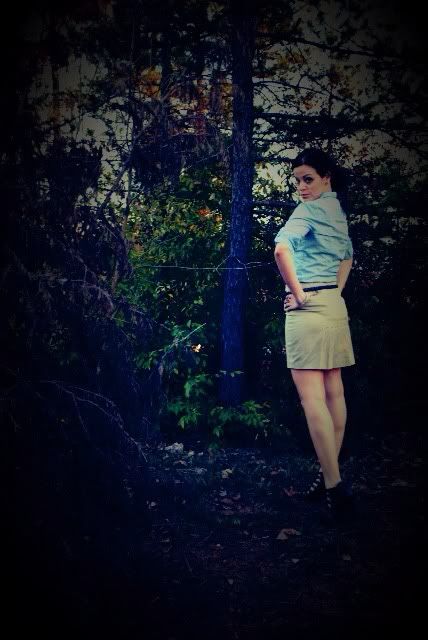 The inspiration from this outfit I must admit is not my own.. I was checking out
this
blog and came across an outfit that I was like " I have that" and well here you have it.. I believe it to be remeniscent to total school teacher..