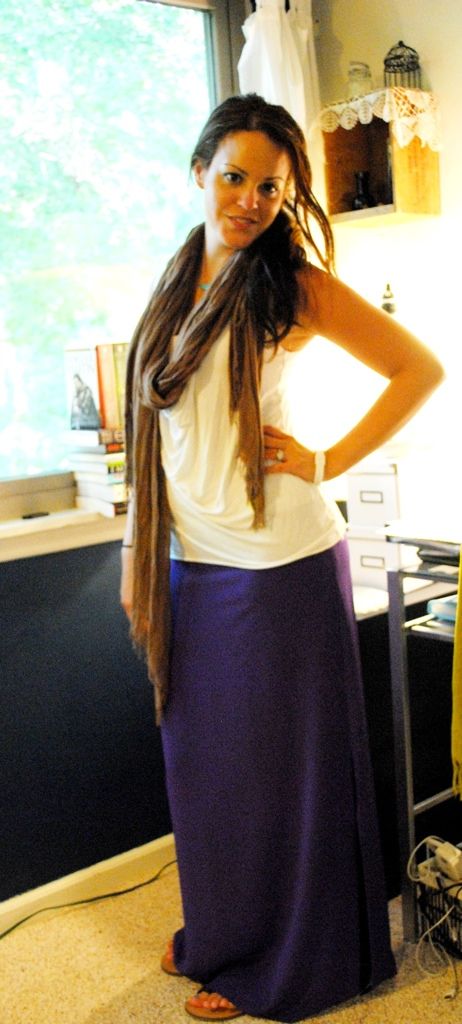 Skirt: Smashion(linda dearie of littletinsoldier); Tee: Express; Scarf: AE; Sandals: Target; Necklace: F21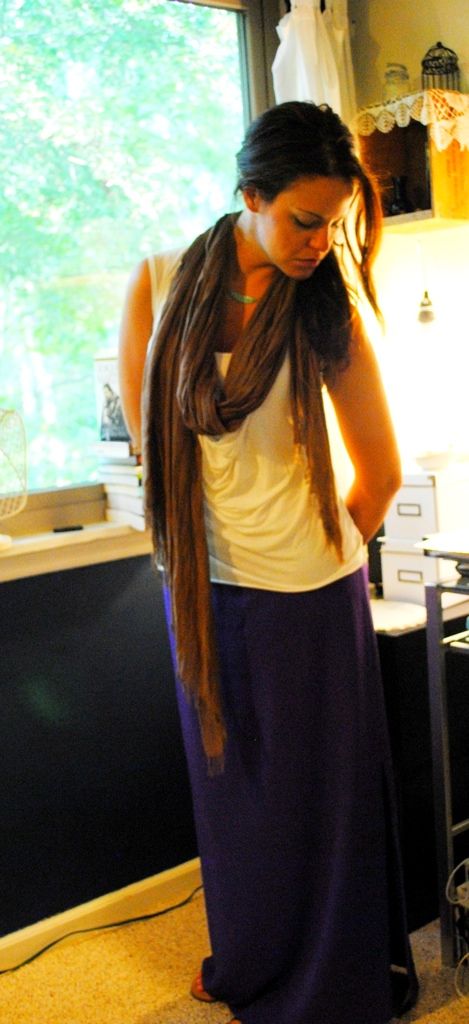 The Saturday before my wedding my mom took the opportunity of having the whole family in town (namely my step brothers) to have a bbq/bday party for my dad. Since they rarely are in town let alone at the same time..
I wore this since it was light and the temp was half past sweltering.. plus the waist on the skirt was stretchy. That always comes in handy when attending a BBQ at my moms... I also love the color of this skirt, I leaned heavily on Jewel tones and Maxis all summer. This piece encompassed both with the slit adding a nice little surprise.