Who Says you can't wear red pants to work?

Red Cords: Gap; Blazer: Express; Lace Tank: Target; Striped Tank, Earrings & belt: F21; Heels: GoJane.com; LV Purse: San Francisco Gifted (not sure if it's legit);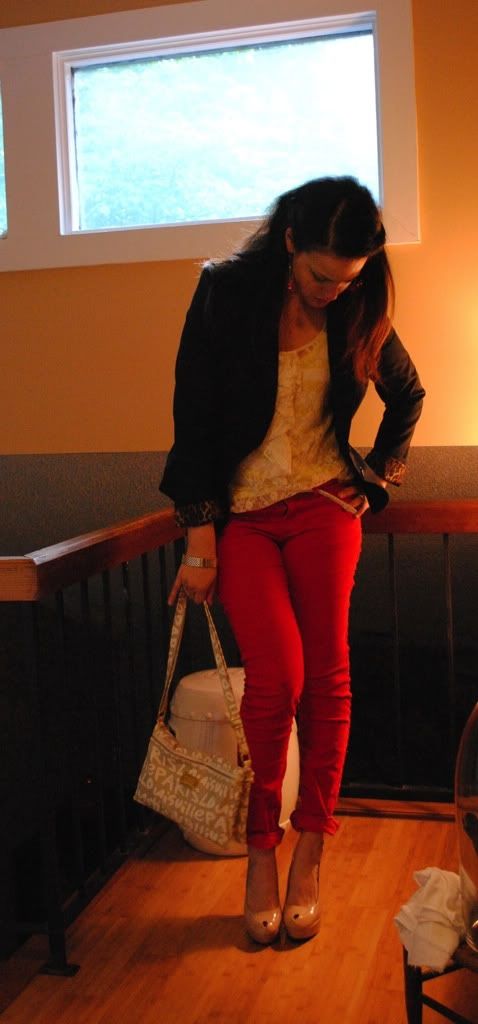 I absolutely loved wearing this outfit.. It was soo bright and colorful it just had me smiling all day. Despite not being able to fit anything in that tiny purse .. The brights came together wonderfully and really made this a wonderful spring ensemble. I got plenty of compliments which always helps...