Can I Have Some Cake with That?!?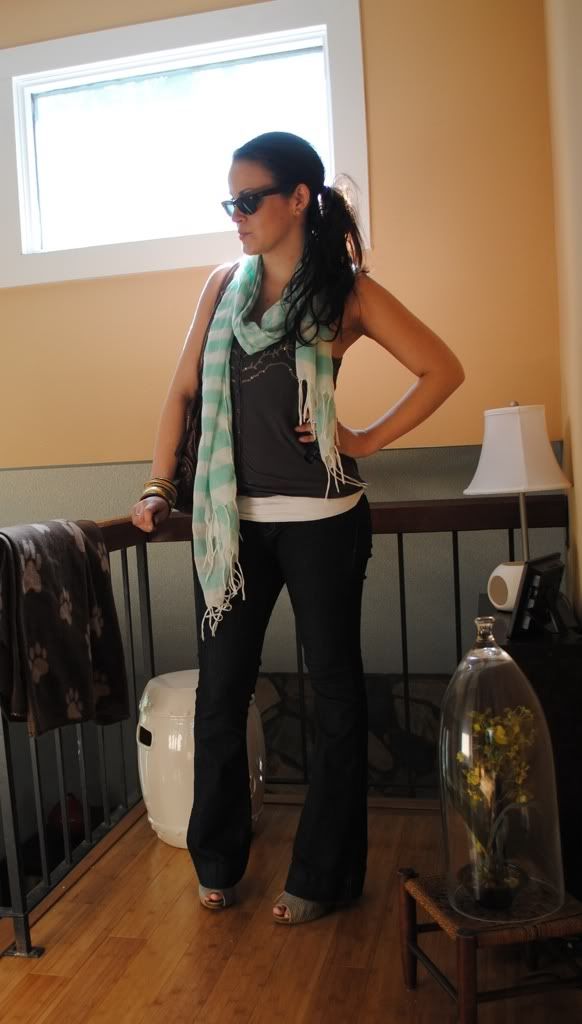 Jeans: ON; Cami, Top & Scarf: F21; Booties: Payless; Wayfarers: RayBan; Braceletes: Mixed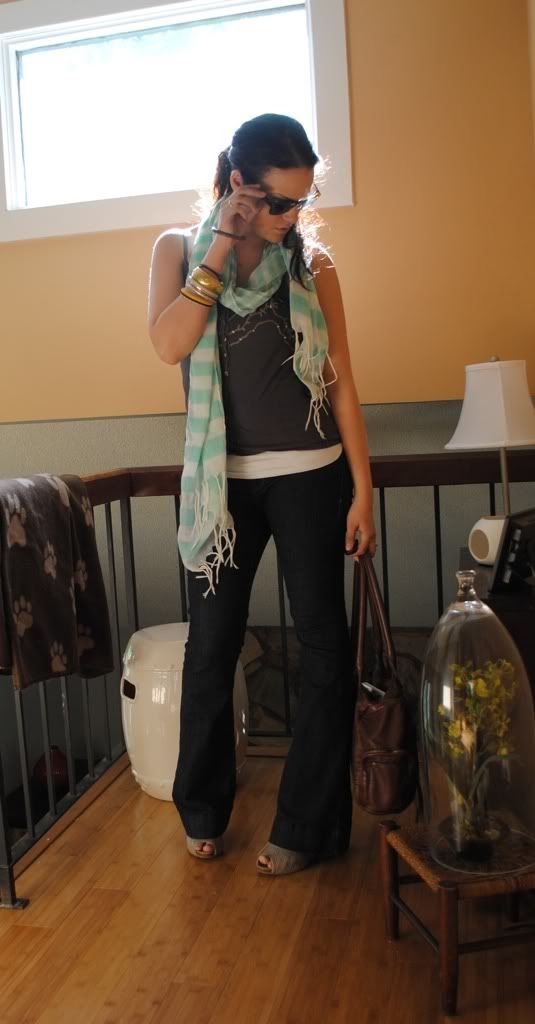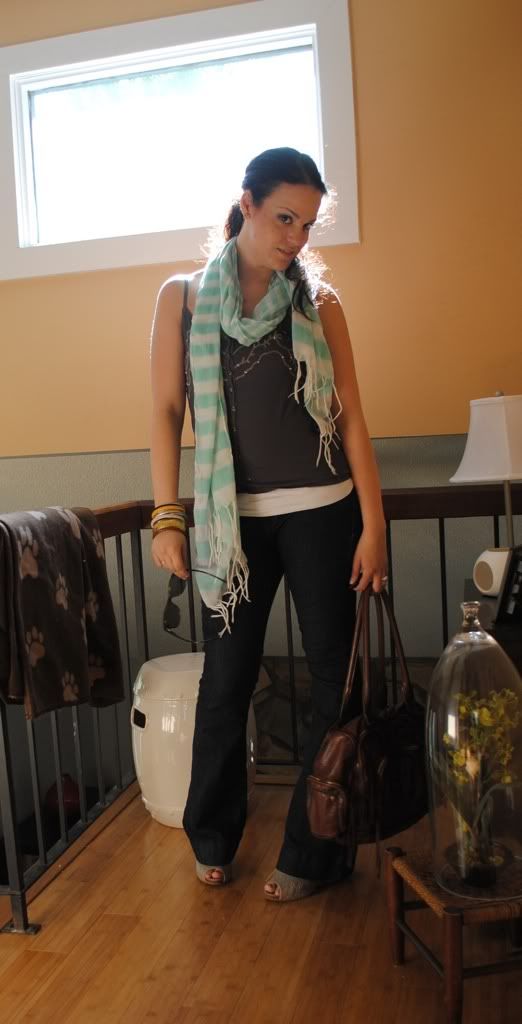 Ok so admire the outfit because it does not look like this for long.. Due to a torrential down pour upon arriving at the cake tasting (for the Wedding). After my GPS sent us in to opposite direction we get to the Bakers about 30 minutes late.. Then have to do the 400 meter dash from the car into the shop...(IN THOSE SHOES)... and manage to not get stuck in the mud or step straight into the large puddles... yes it was an eventful morning but we were able to try some very tastey cake samples. It was nice to then be able to have a yummy and totally unhealthy lunch that involved bar food and sweet tea..Then we bought the blinds for our house.. Not much but atleast we got to scratch some big list items off.