Middle Temperatures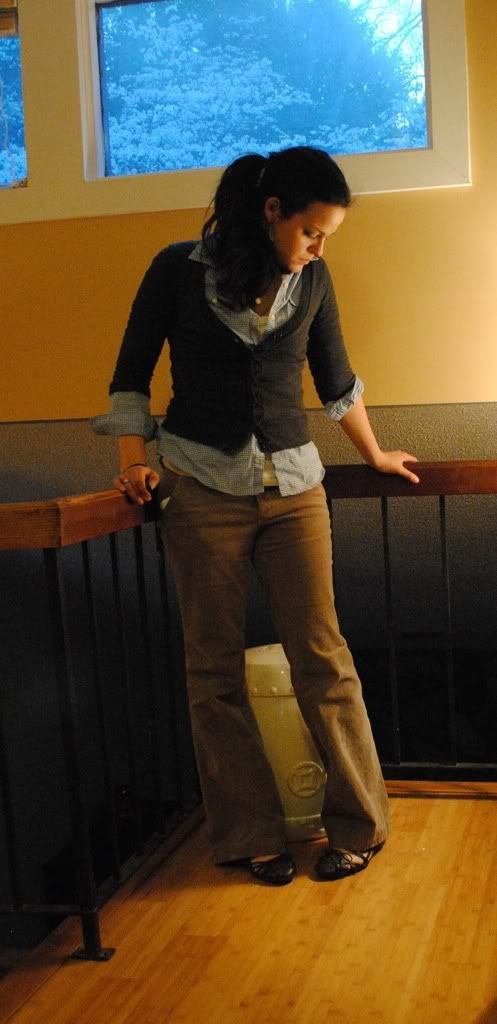 Oxford Button up, Cardigan & Cami: Forever21; Cords: Old Navy; Flats: AE for Payless; Locket: Gifted from dad.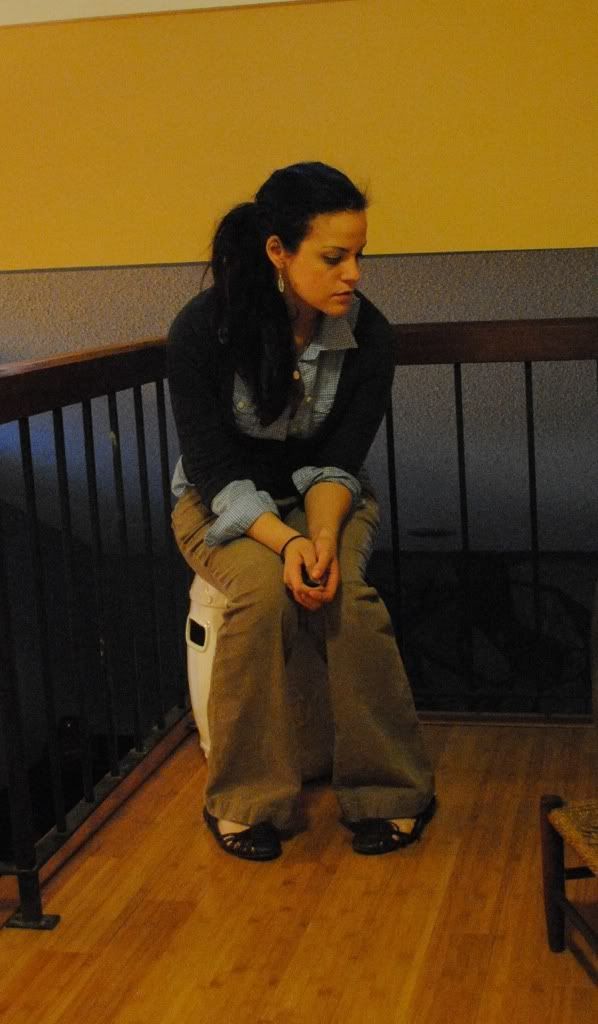 My Deep in thought pose
You know you hate those middle temps days when its just too cold to wear a skirt but too warm to wear boots.. This was one of those days. I am the type of person that is always naturally cold.. So I threw on my winter coat over this and was sweating by the time I walked up to the building.. Genius aren't I??