Going Out on a Snowy Eve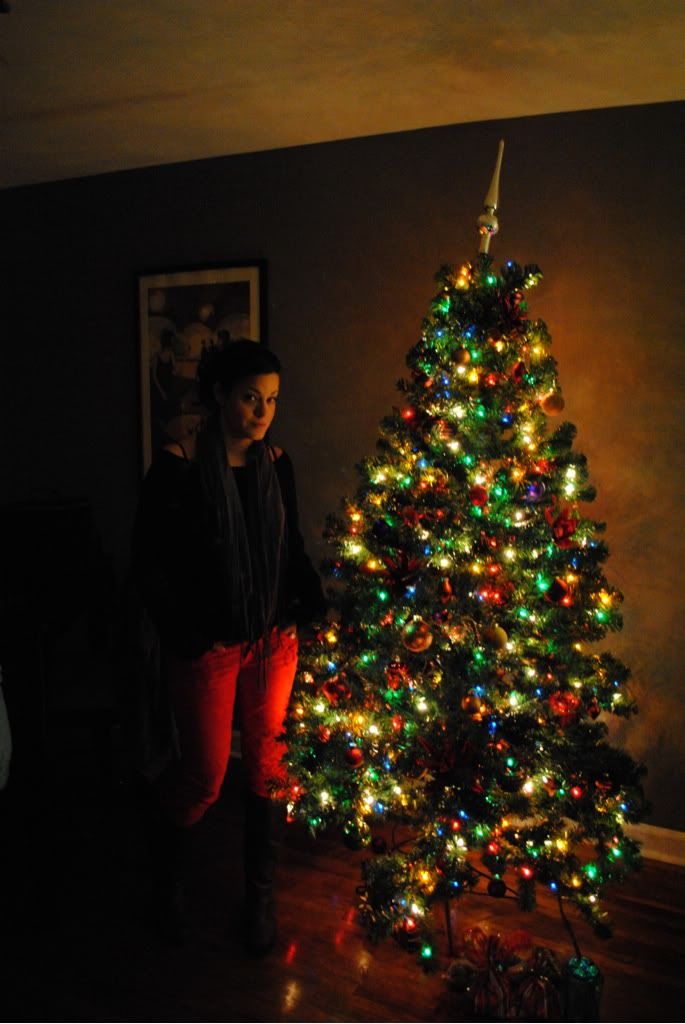 Cords:Gap: Gifted; Sweater:F21: $13.50, Boots: Also: $150ish; Scarf: Gifted.
It was a cold and icy night the day after Christmas and I threw this on to go to Church and get out of the house, the rest of the day was spent in pj's all nice and snuggly on the couch watching Back to the Future.
These are my lovely new cords that my mom gave me for Christmas and I thought that I would sport them. Please forgive the hot mess of colors that I am sporting in this outfit it was all I had to work with... The sweater is my new fav since I love the relaxed fit and that its just a tad over sized since I bought a size larger than I wear..