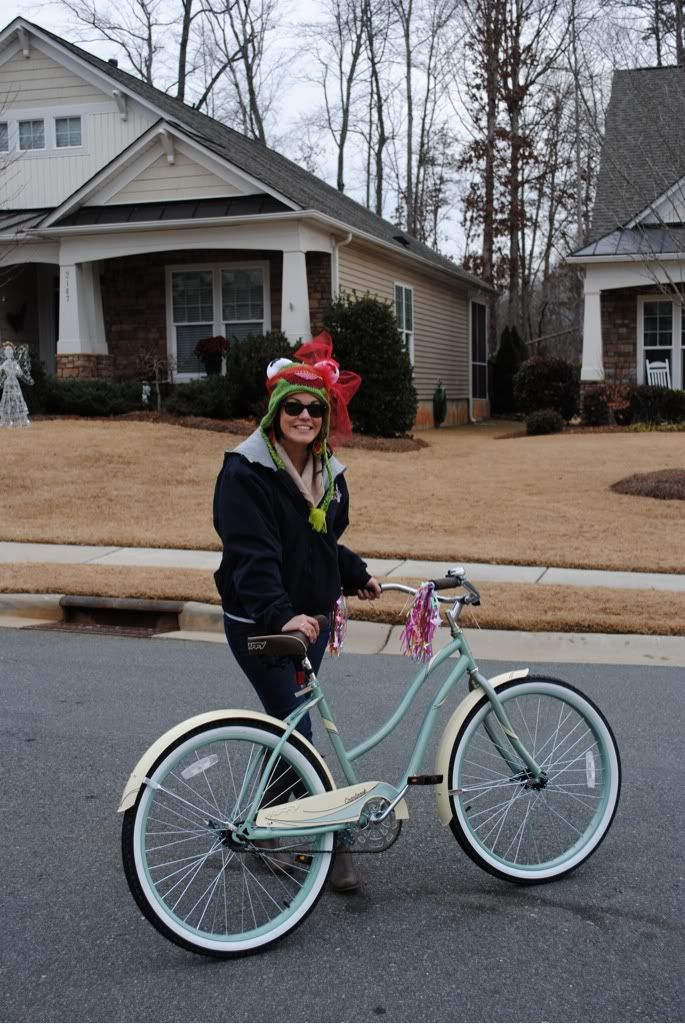 Jeans:LEI; Cami: Abercrombie; Cowl Neck Sweater: Marshalls; Boots: Aldo: $150ish; Kermit Hoodie Gifted;Jacket: Borrowed fom mom to test out the new bike.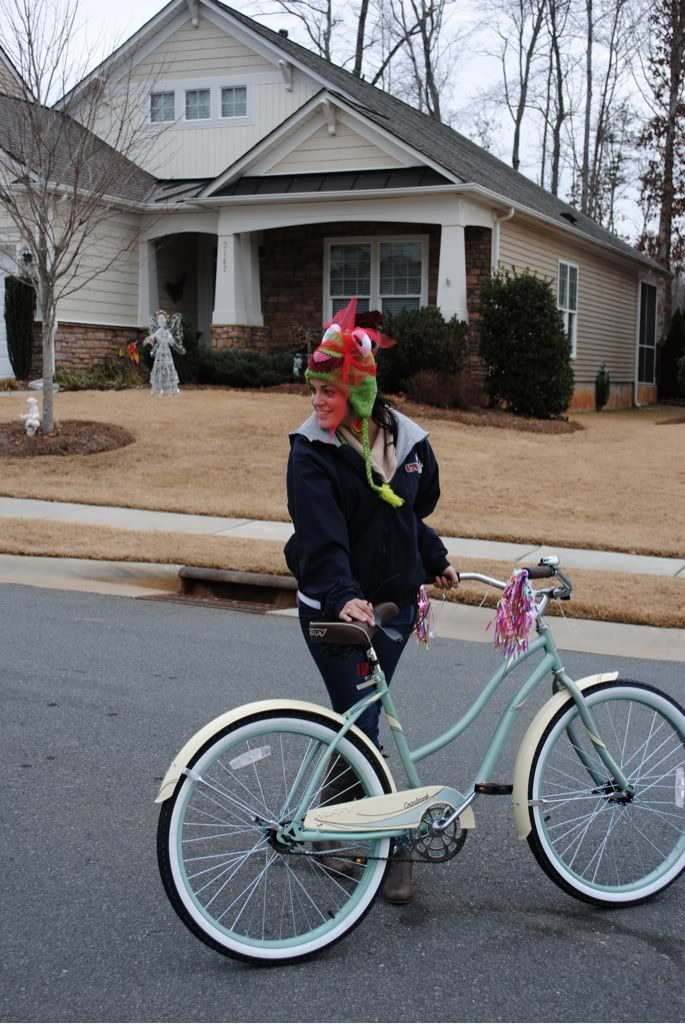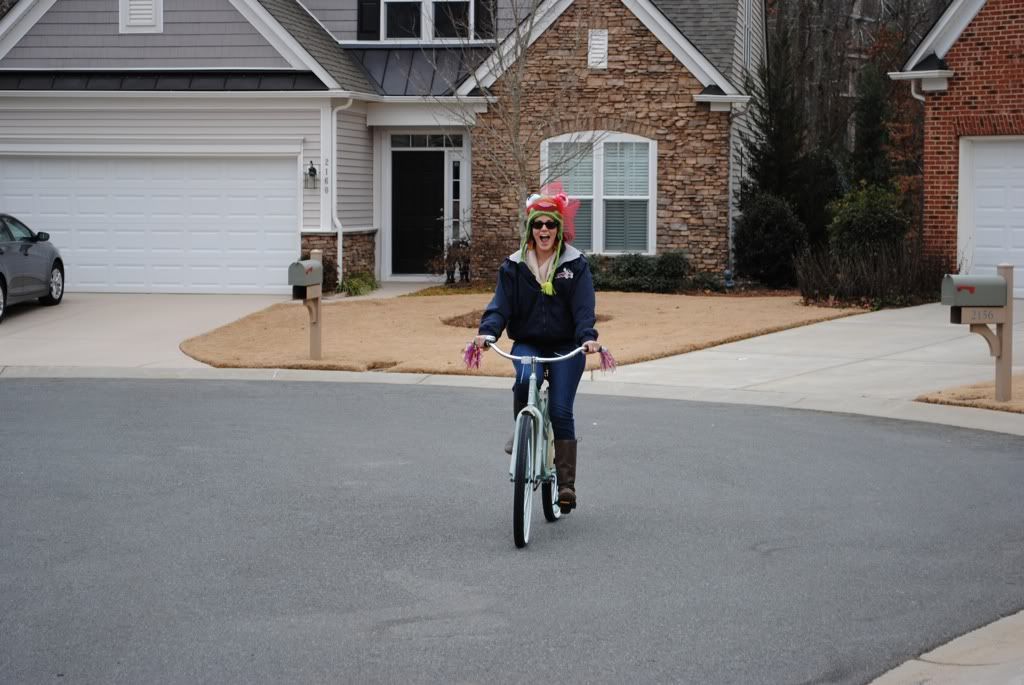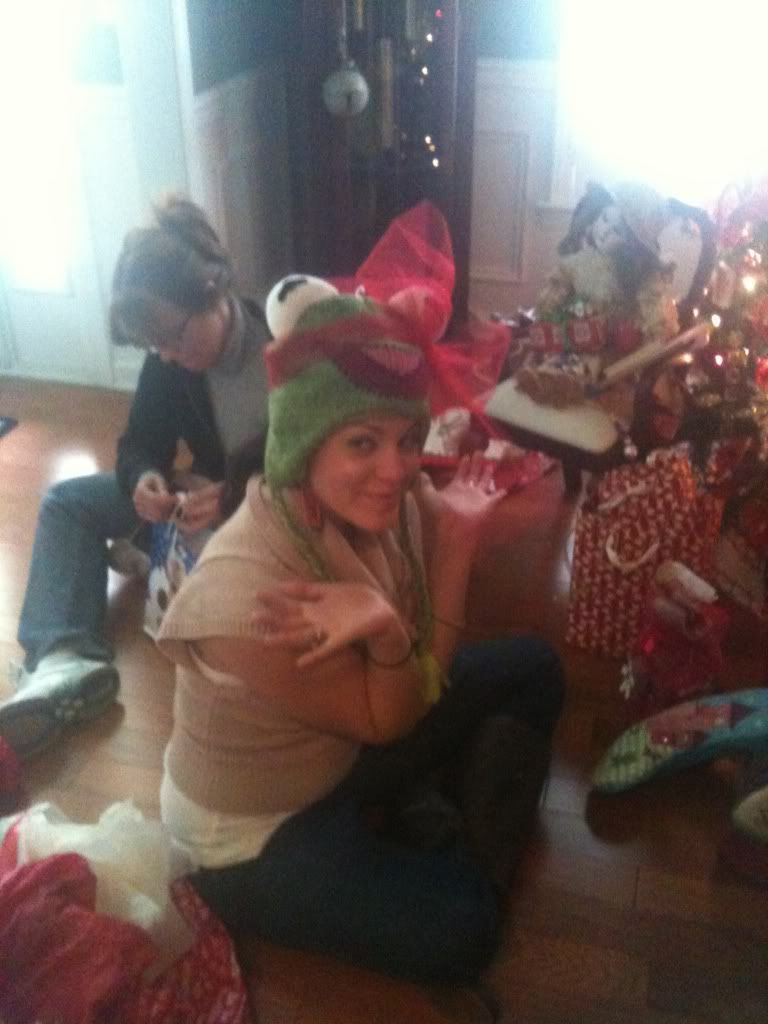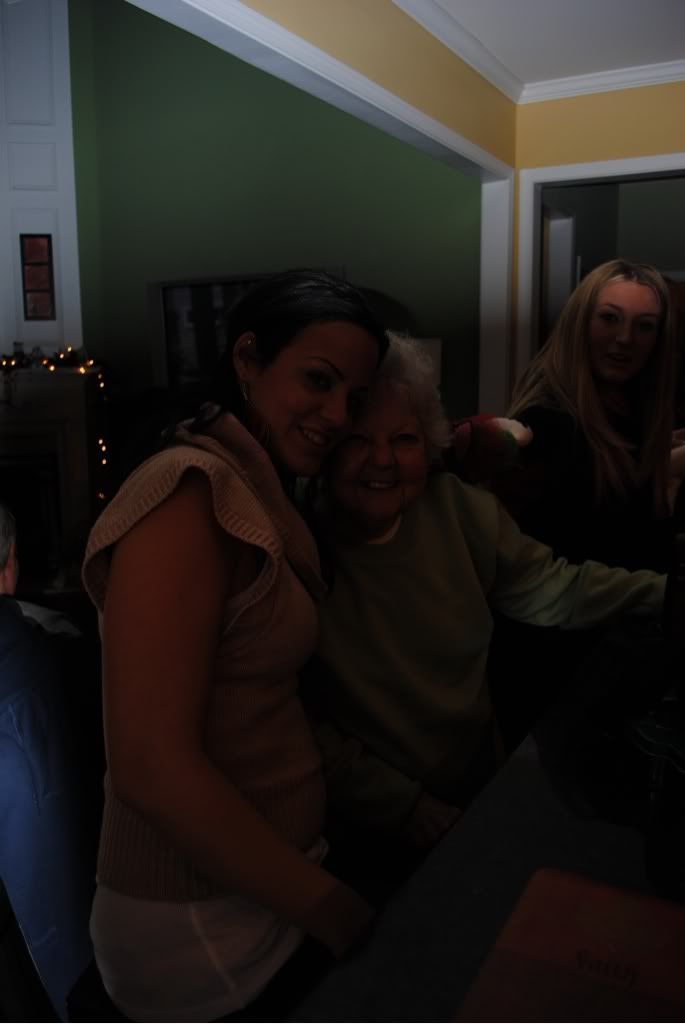 Christmas morning came and went but it left behind many things like my lovely new cruiser, a white coat that will have its debut soon enough. It was a wonderful day that was waaay calmer than the days leading up to it, and I got lots of goodies that I will have for many years to come. I experienced my first white Christmas. It snowed for the first time this year and I know for all of you Northerners that's no big deal but I am from Miami so my inner child always comes out when I see snow and I get all giddy and want to go play in it.. I am rather upset that I didn't remember that the BF had a boogie board that would've made an awsome sled to go down the hills around his house....(secretly hoping it snows again so I get the opportunity)... well heres to you.
On a side note I did manage to ride the new bike with non-forgiving boots, on flat tires and not manage to kill myself, especially since there are no breaks on the bike.. but kermit and I mananged just fine. My brother got me the basket I wanted to go on the front for hookah. The tassels will also come off, they were just for effect.