Excuse Me, Professor?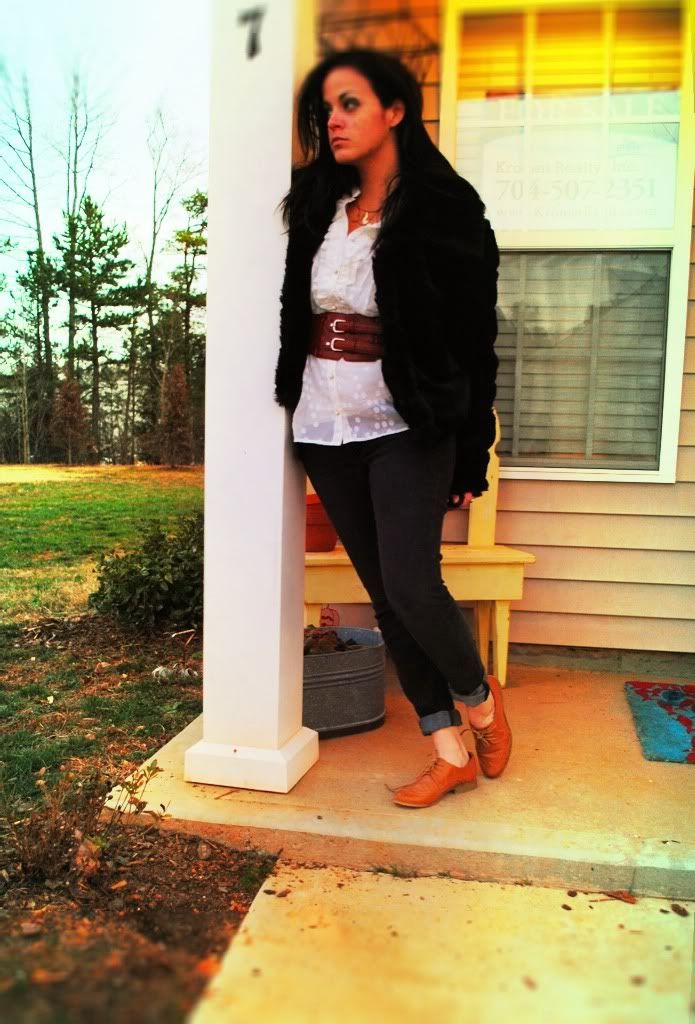 Blouse:Target: $6.24 (Clearance); Cami: F21: $3.50; Carigan: AE: $15 (sale); Jeans:F21: $19.99; Oxfords: F21: $24.98; Belt: f21; Watch: Gifted; Necklace: F21: $1.50; Faux-Fur: Attention: $34.99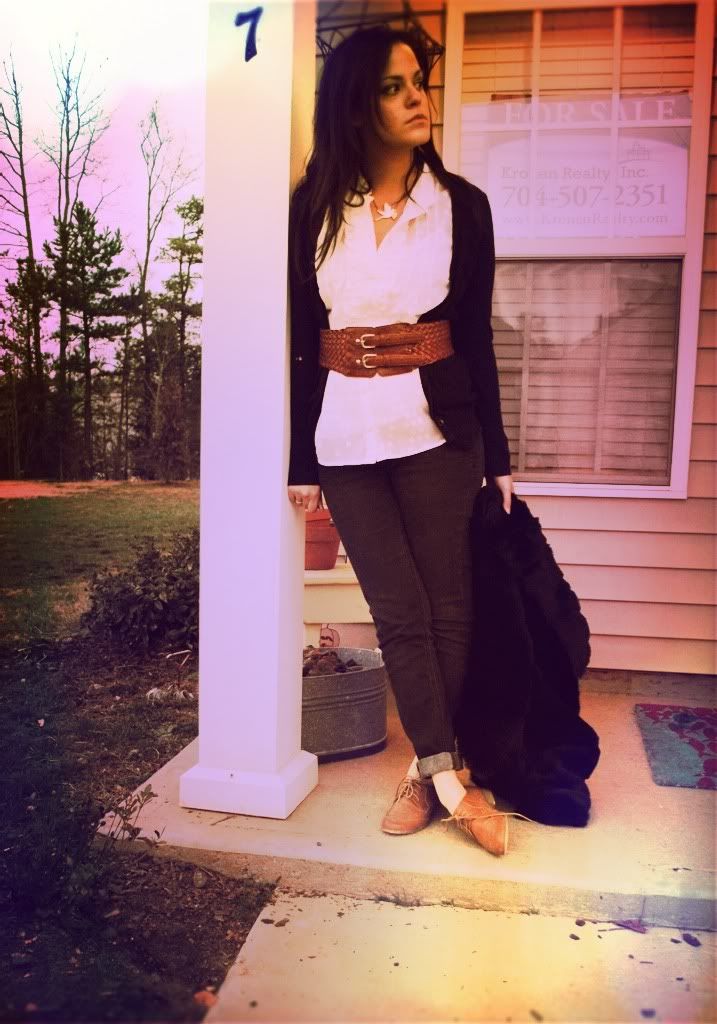 I wore this outfit to work a while back and thought it was bit Ivy league. I could just imagine wearing this in a dusty old library while I wander between the stacks... But alas, the only stacks I wandered through were the file cabinets in the office, and no where near as interesting as library books...