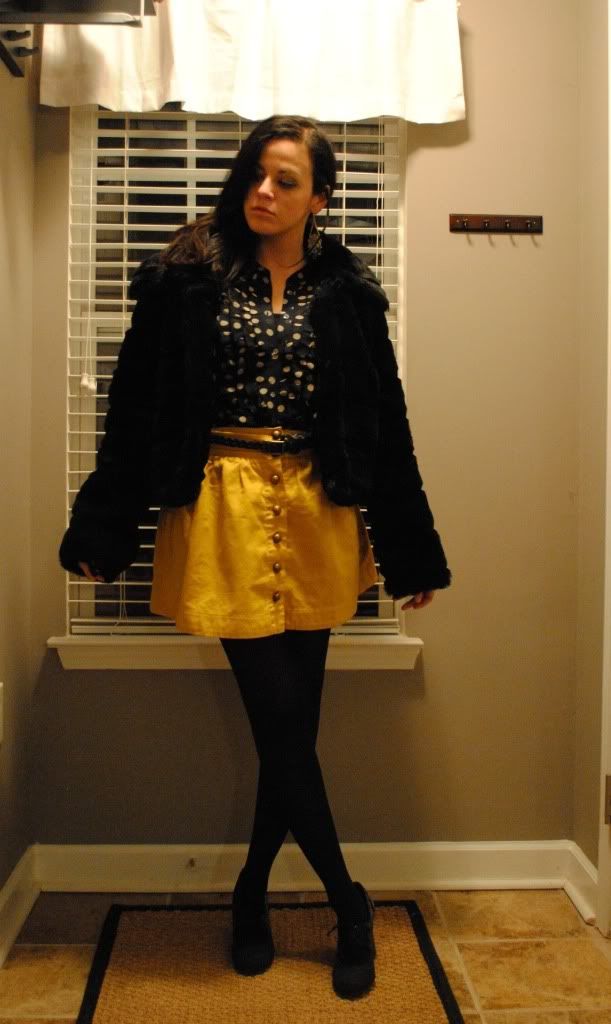 Faux Fur Coat: Attention: $34.99; Blouse: JCrew: $59.99 (on sale); Skirt: F21: $12.50; Belt: F21: $3.50; Cami F21: $3.50; Tights: Target: $5; Oxfords: Payless: $28.99; Earrings: Target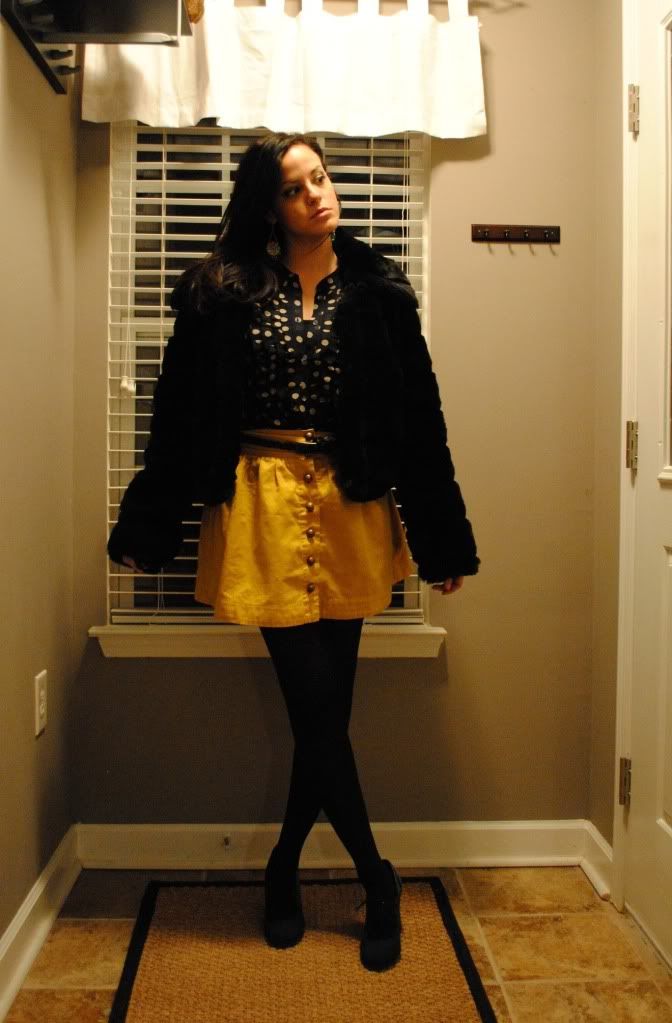 That's what I said when my sleuthing skills deserted me in looking for a familiar top at an in budget price... yup I went for it this blouse and some shoes you will see later on are a Christmas present to me....yes I know I am reaching to justify spending $60 on a shirt but I just had to have it. I absolutely love it.. I am even wearing it either for Christmas Eve (latin people celebrate the night before) or on Christmas day with some Tomato red cords that my mom bought me for Christmas ... It wouldn't be the first time I did a midmorning outfit swap on Christmas.. especially since I know that theyre there waiting to be unwrapped :) ohh... that idea hadn't occured to me until I started typing this post... I love it...
Have you ever reached into a pocket of something you haven't worn in a while and come out with money? Well, I am not lucky enough to find random cash in my pockets becuase knowing me cash has a very short shelflife.. but I do however happen across old jewelry.. I am notorious for taking off my earrings and putting them in my purse or pockets... and I came across these the other day in a hoodie I hadn't worn since I was in Connecticut for my cousins wedding (which is what the earrings were purchased for)... so It may not be as exciting as finding a random 20 but hey it made my day.
If you have any wonderful random pocket findings feel free to share I love hearing tales of things people leave in wasteland of old pockets.