Its that time of year were our waist lines expand a bit, we dust off our stretchy pants and place them on buffet setting.. Then a week later, we have holiday binge remorse and make it our resolution to get fit, healthy and honestly start going to the gym... i swear! Well,
I did not help a single person at any of the parties I attended because I brought some goodies that had every one swooning, while I was silently gloating on the inside.. Among the plethorah of foods I made, were: Cheese Truffles, Brie en Croute, Sweet Potato handpies (empanadas for all the latin folks), Stuffed Mushrooms, as appetizers and for desserts I made Chocolate Cheescake topped with Cream and Blueberries, Pumpkin Cheesecake, & my good 'ol Apple Pie... I wish you all could have been there to help me bask in my inner hostess glory but since that would've been creepy I can atleast pass on my recipies and hope that you get to bask in your own..
Chocolate Cheesecake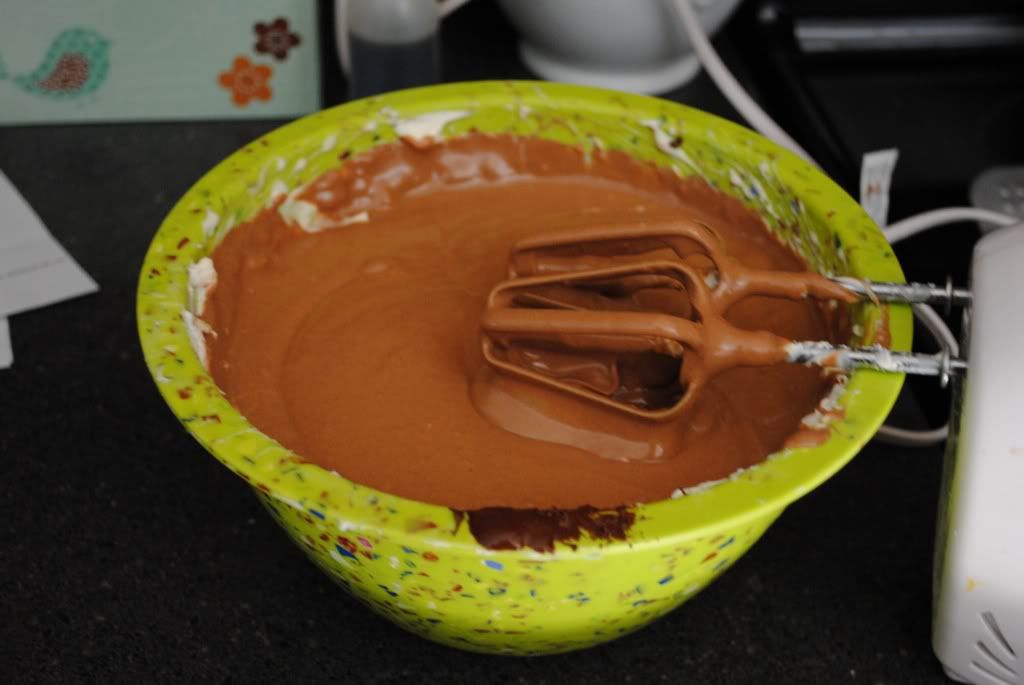 Ingredients:
1/3 Cup Butter, melted
1 1/4 Cup Oreo cookies, Crushed
3 Packages of Neufachtel cheese, softened
1 can condensed milk
2 cups semi-sweet chocoalte chips
4 eggs
1 Tsp vanilla extract
Directions:
1. Preheat oven 300 degrees.
2. Combine Butter and Crushed Oreos and press into edges of pie tin.
3. Mix softened Neufactel cheese, until fluffy (usually helps if you pop the Cheese in a mixing bowl into the microwave for a few seconds)
4. Mix in the condensed milk
5. Mix in the eggs, melted chocolate and vanilla. When thouroughly mixed add to pie tin.
6. Bake for 1 hour, set out to cool until it's about room temperature then cool in the fridge for atleast 2 hours.
7. Garnish when ready to serve.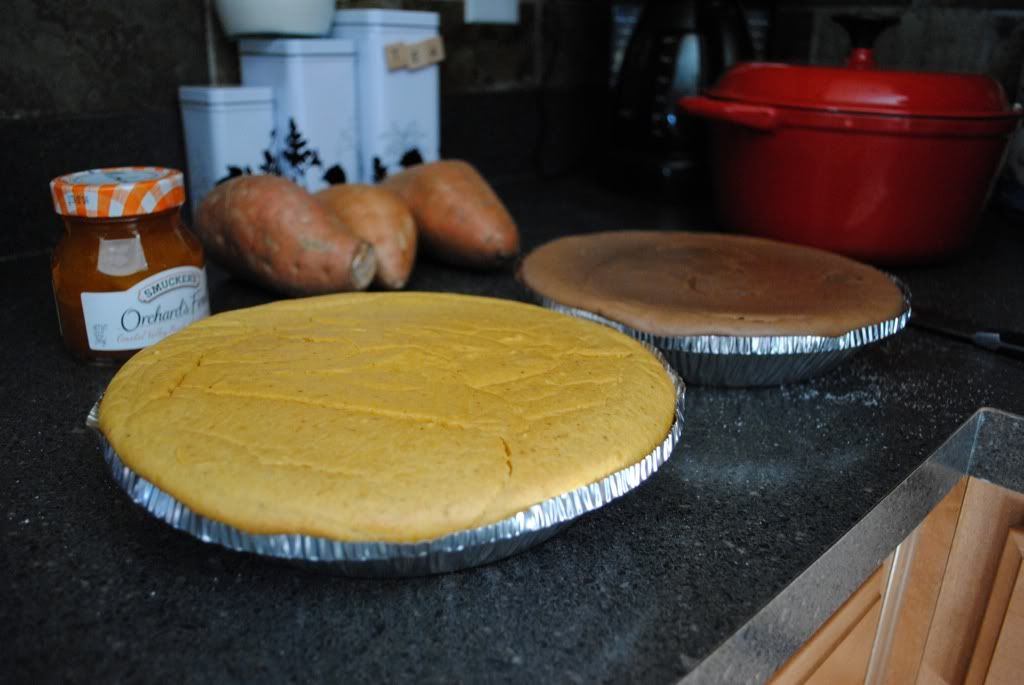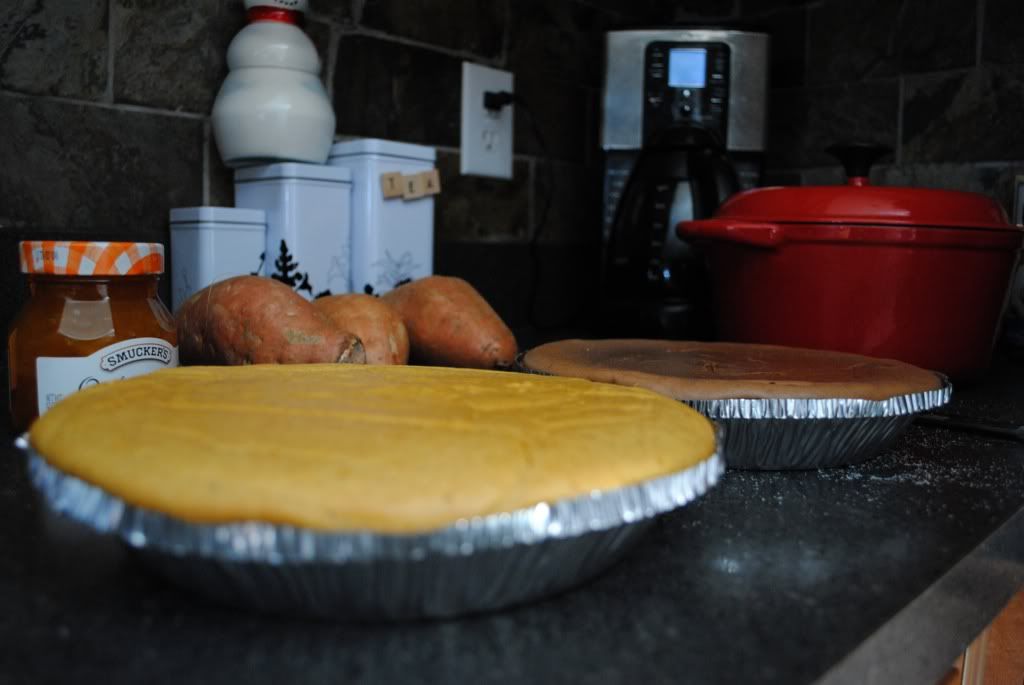 Ingredients:
1 3/4 Graham crackers crushed
3 tbsp light brown sugar
1/2 tsp ground cinnamon
1 stick melted butter
3 pkgs Neufchatel cheese softened
1 can pumpkin puree
1 1/2 cups sugar
3 eggs and 1 yolk
1/4 cup sour cream
1/2 tsp cinnamon
1/8 tsp nutmeg
1/8 tsp cloves
2 tbsp all purpose flour
1 tsp vanilla extract
Directions:
1. Mix crumbs, sugar, & cinnamon melted butter. Press mixture into pie tin.
2.Beat cheese until smooth, add pumpkin, eggs and yolk, sour cream, sugar and spices.
3. Add flour & vanilla, beat together until combined.
4. Pour mixture into into crust. Bake for 1 hour. Set out until room temperature.
5. When its room temperature place in fridge to cool for atleast 4 hours.
Swedish Apple Pie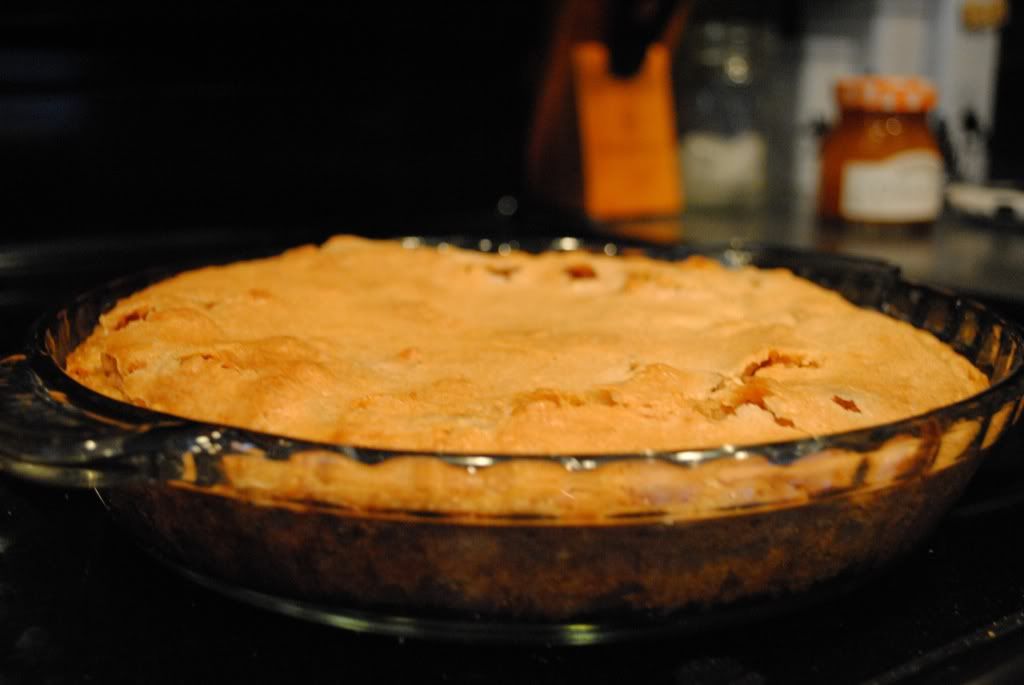 Ingredients:
3 Granny Smith Apples, peeled and chopped into small squares
1 Tbsp Sugar
1 Cup Sugar
1 Cup Flour
3/4 cup Melted Butter
1 Tsp Cinnamon
1 Egg
Pie Crust
Directions:
1.Preheat Oven to 350 degrees
2.Place crust into a pie tin
3. Toss apples with the tbsp of sugar.
4.. Mix 1 cup sugar, flour, cinnamon, butter and egg together with a mixer or a whisk.
5. Place chopped sugar coated apples into pie crust
6. Place mixture to coat the apples, make sure that the mixture evenly coats the apples.
7. Bake for 40-45 minutes.
Unfortunately with all of the excitement of Christmas Eve and the family gathering these were the only finished pictures I have of things I made.. I will however make them again soon enoguh and share with you.