Well I am still getting back in to the normality of everyday life after a wonderful weekend with the Bf in Myrtle Beach, SC. It was sunny but in the 60s and windy... However, that didn't stop us from getting into bathingsuits and sun bathing. I was nowhere near daring enough to brave jumping in the pool...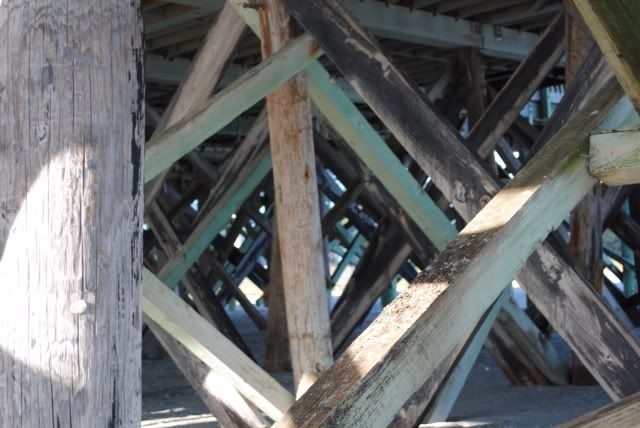 We did however get to make up my Bday dinner at the Melting Pot (my new favorite restaurant) and yes I am still trying to get the food smell out of my pea coat.. We did some touristy scouting at Barefoot landing like feeding fishies and purchasing a hookah :) and then subsequently I spent the rest of the day studying by the pool.. Then there was the nefarious computer hunt so I could complete a homework assignment, I tried the lobby computer that didn't allow popups, I tried using my Iphone with no luck, we then proceeded to head to starbucks so that I could use the Wi-fi to try my luck on my Ipad... No use, and lastly we tried my bf's Blackberry... all to no avail... I was bummed that I had spent a whole afternoon of my vacation studying and couldn't even do the assignment... Talk about a let down!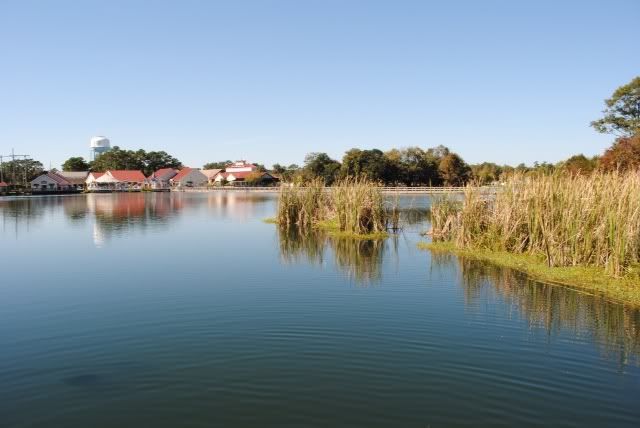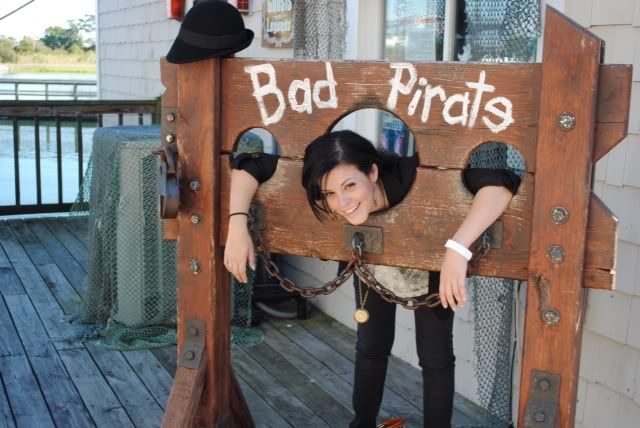 Then I Did get to set up the bf's costume make up and I think it came out much better than expected and definitely creepy! I did happen to use all of my make up brushes and the latex glue took 2 days to come off my fingers but I believe that the result was well worth it.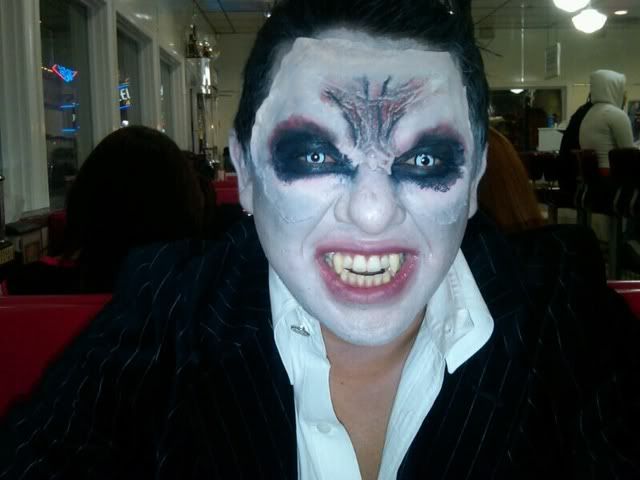 I will admit it was strange putting contacts in someone elses eyes for a change. We used latex for the face ridges and accentuated
brow line, followed up with nude face cover and a black, red, and grey pallet of face paint for the creepiess factor. He also purchased white out contacts and molded fangs.. the wardrobe was his own (and I love it)...He was all modern vampire complete with Rosary necklace..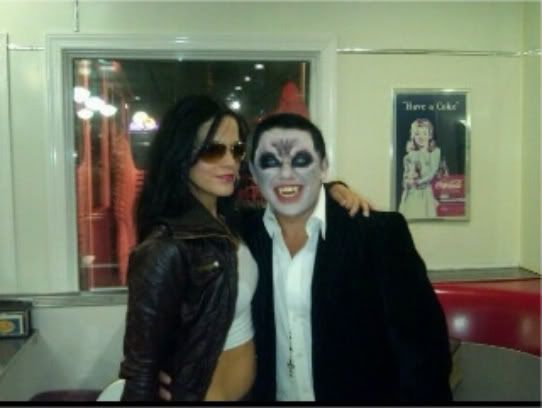 All in all it was a wonderfully fun weekend and I was sad to say good bye!