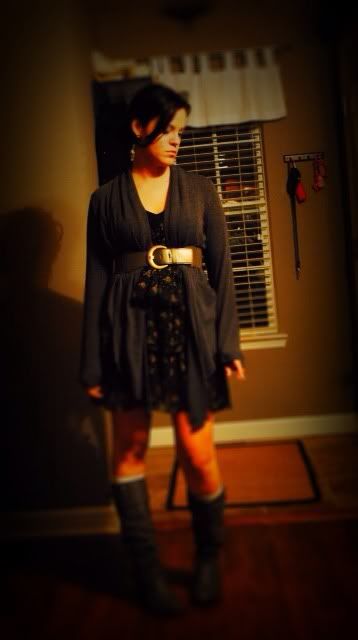 Dress: UO: $14.99 (Clearance), Waterfall Cardigan: Forever21:$10.50, Belt: Forever21: $4.50,
Socks: Target: $1; Boots: GoJane.com; Earings: Forever21: $3.50 (Part of a Set).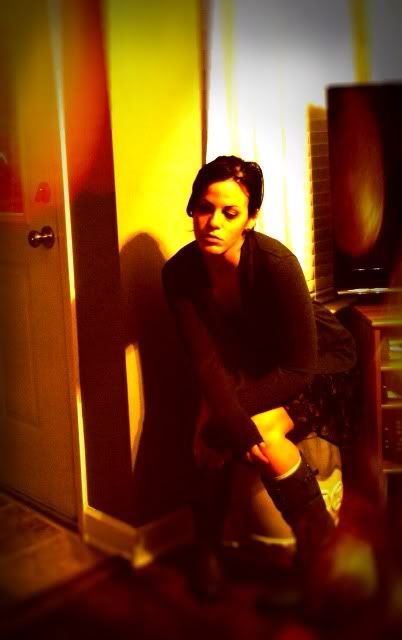 Well Since there is typically no light out when I get home, I generally have to take indoor shots, in a dark house since there is only artifical lighting. So here was the ourcome.. I am trying to find new places to shoot but theres only soo many places in all of 1,100 square feet.