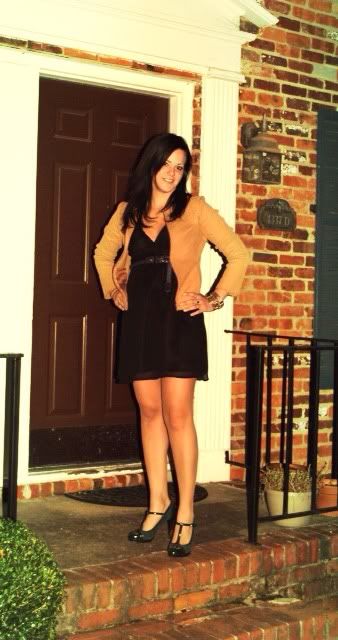 Dress: Forever21: $13.50, Jacket: BeBe: Gifted from Yery, Belt: Forever21: taken off a pair of shorts, Tights: Forever21: $3.50, Shoes: Target: $32.99, Bracelet: Myrtle Beach, SC, Watch: 15dollarstore: $15, Earings: Gift from the Bf.
Ok so I wore this outfit Saturday night to a party at my bf's familys house. It was the first time I was meeting his extended family so I wanted to not over or under dress which I have the tendency to do it was also in the 40s out so I had to wear a jacket.. but I think that the dress length and heel hight was enough to be dress but not overly so. While the belt and jacket dressed the outfit down.
This was the only outfit I wore this day, the rest was happily spent on the couch in my pj's!