Mmmm..Skittles!
Capris: NY&Co.;Blouse, belt & Scarf: F21; Blazer: Michael Kohr's via Goodwill *(Score!); Favorite Heels: GoJane.com; Purse: Misc. store at the Airport in PA.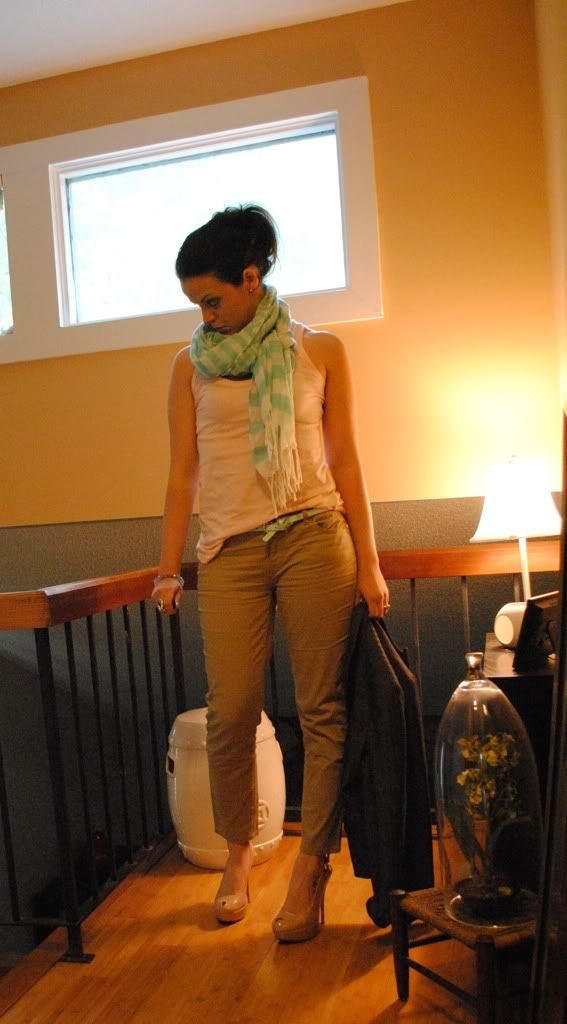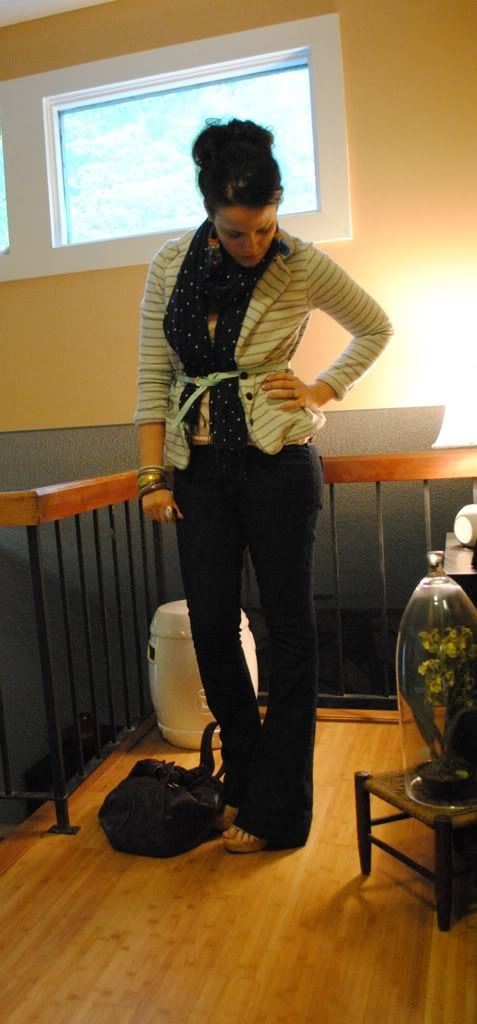 Trouser Jeans & Scarf; ON; Blazer: F21; Bangles: Mixed; Wedges: DSW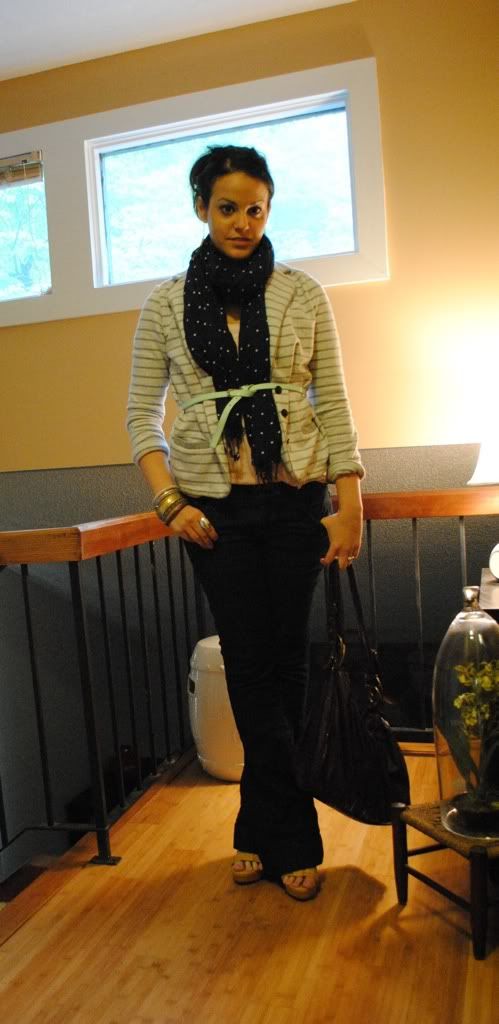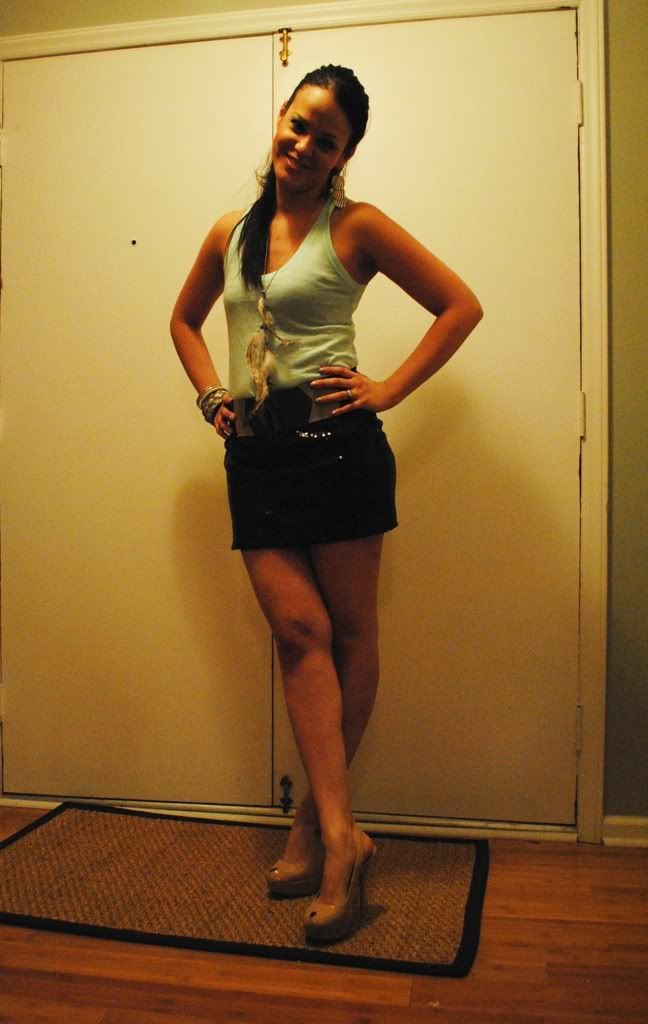 Same Blouse(different color); Skirt: Hot Topic; Necklace, Belt & Earrings: F21; Favorite Heels
.
It was quite the eventful day in my household.. After a full day of non-jeans work, I ran home let the pups out, changed into something slightly more forgiving, Iced some strawberry cupcakes. Then hopped back in my car and headed to the Mr.'s Grandma's for a traditional Equadorian Vegeteble soup of some sort.. It was interesting.. Not bad really but as I am not a big soup person I just loaded up on cheese sticks, after dinner coffee and desserts.. :) Though not the smartest idea because if you hadn't figured it out we ended up going out after that.. We also found out its like $100 round trip in taxis to go uptown from the new place :( not cool.. But hey we managed to make it work while grooving to some 80s music at the dive that is breakfast club... such a shame I love that movie... I also got made fun of for my miscellaneous 3 am cake and corn (yes i said corn) binge... Oh well it did the trick I managed to function somewhat the next day... that's what counts I say... Hey I painted alot that day.. though the fumes didn't do much good i'm sure.