"Borrowed"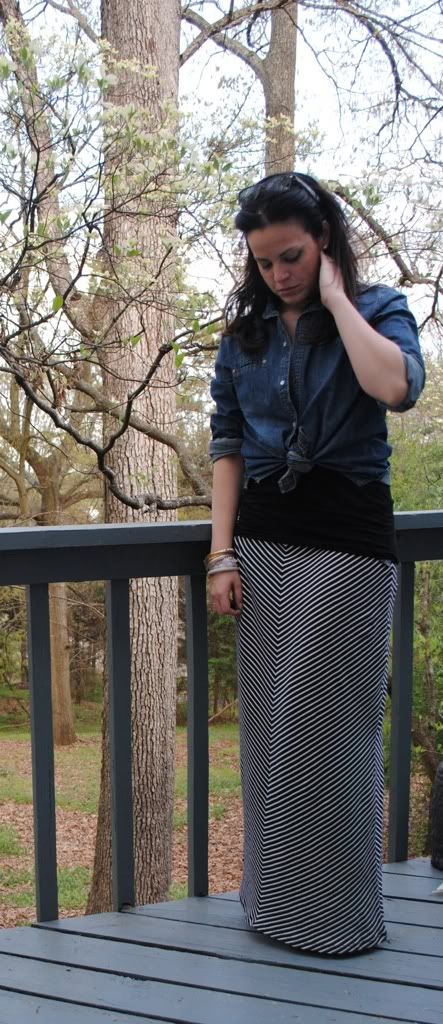 Skirt, Cami, Bracelets & Earrings: Forever21; Clogs: Payless; Denim Blouse: Walmart; Wayfarers: RayBan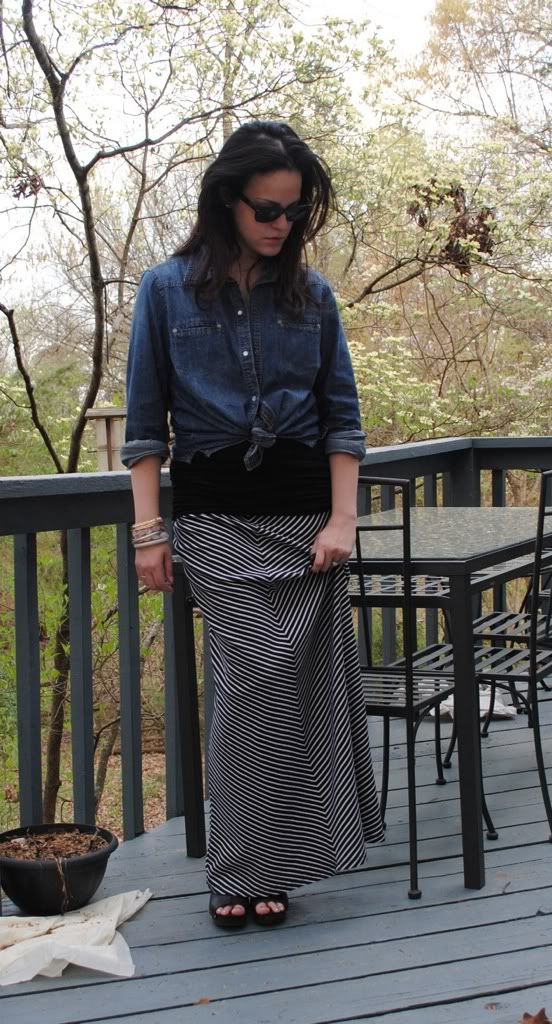 Yup totally robbed Kendi from
Kendi Everyday
when it came to this outfit.. I saw the combo she did & was like wait I have all of that.. Then I proceeded to copy the heck out of it.. So heres my version... Her's looks waay better as her Hubby takes her pix.. my photo helper has 3 legs and a timer.. :( Wore this on Casual Friday to work then to date night after it was a nice little break for Ed & I to not pack and do house stuff. After 2 weeks of non-stop-neurotic unpacking mode. I think one of us was about to explode..
Thats the deck by the way..