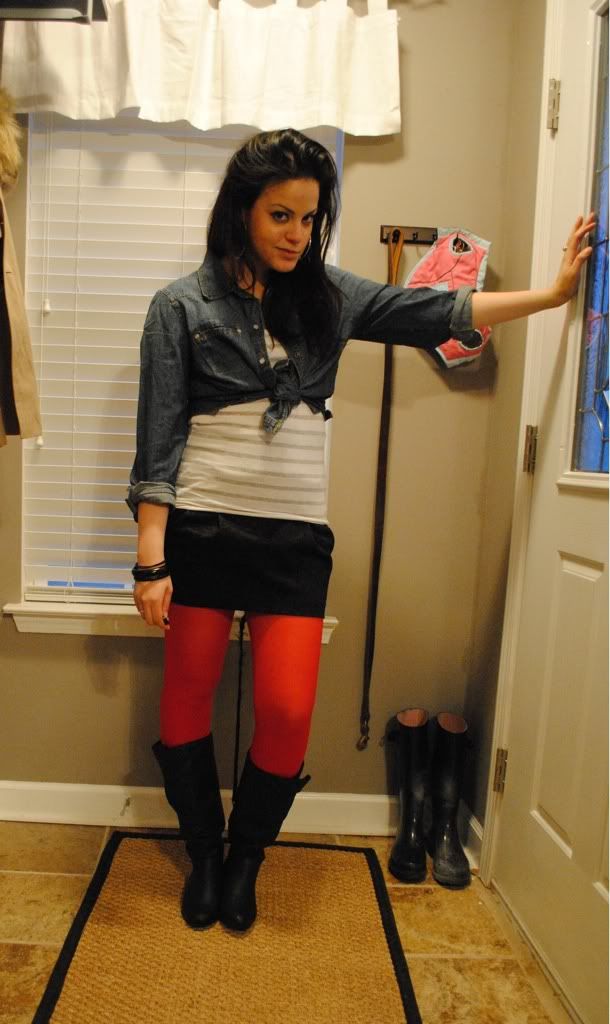 Denim Button Down & Striped Tee: Walmart: $4 ea. (Steal); Skirt: F21; Tights: Target; Boots: WetSeal: Bracelets and Earrings: N/A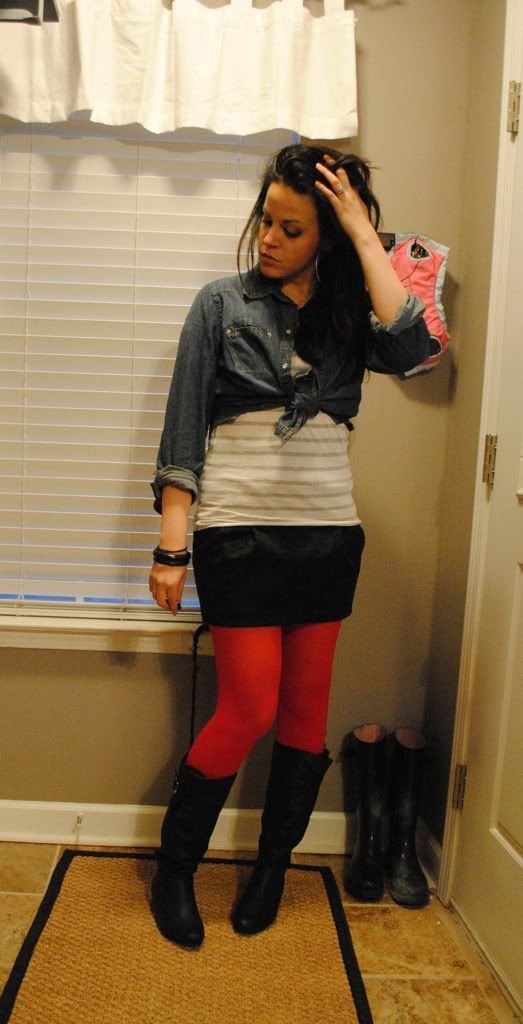 I don't know what possed me to wear red tights to work one day but I did it. It was a little odd and slightly less dressed up than I normally am but hey I had sexy face all day so ::shrugs shoulder:: Meh! Though when I reminisce (yes I googled the correct way to spell that) about this outfit I have an itch to say the pledge of allegience.. but oh welll..
P.S. This was my interim place for shoots as my living room was slowly turning into the box monster that was multiplying uncontrollably.