Yes I have shiny shoes... Be Jealous!!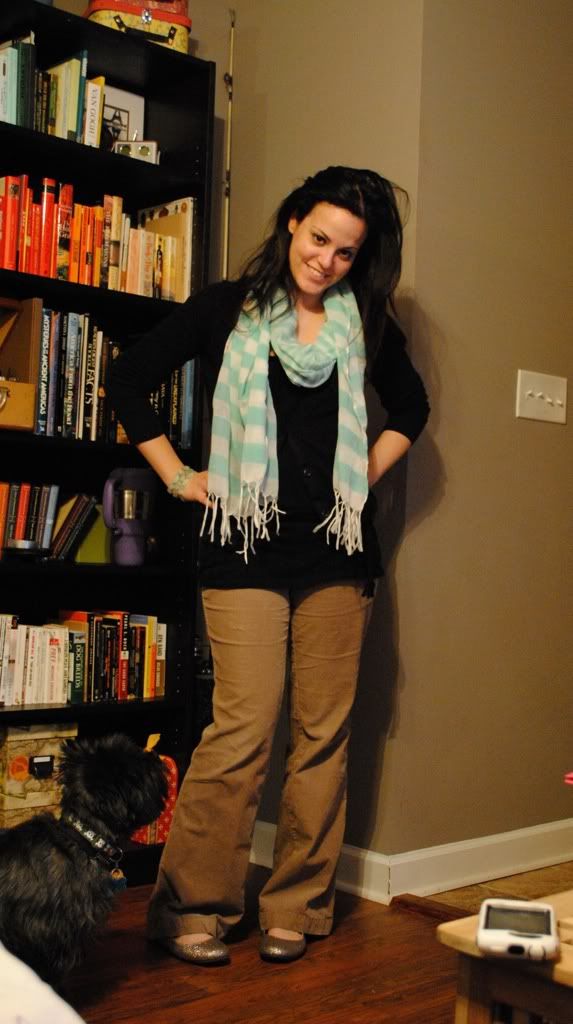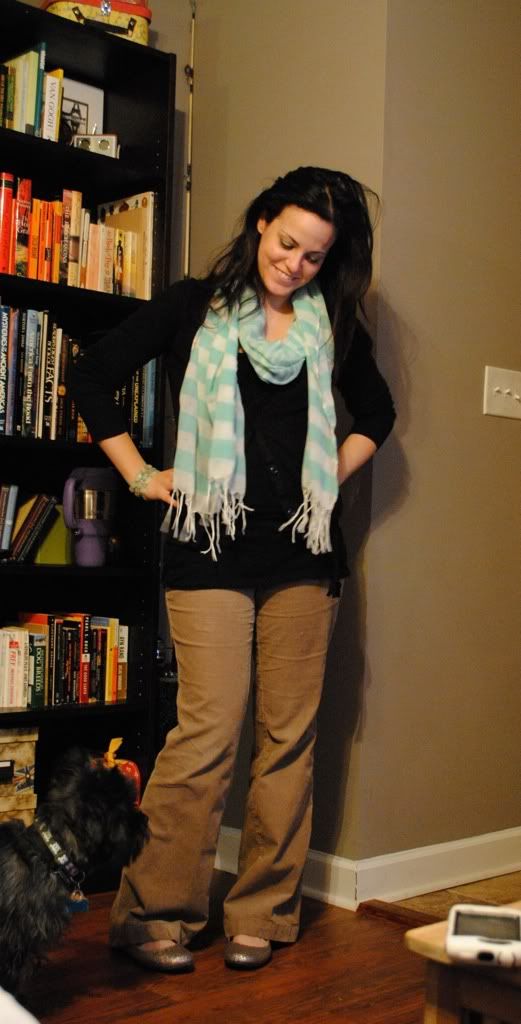 Khaki Cords; Old Navy: Gifted from Mom; Black Tunic: F21; Cardigan: AE;$15 BoGo; Flats: Target: $9.99; Scarf; F21: $8.80; Bracelets: F21: $1.50.
Who says business casual can't be be comfortable.. I rocke the heck out of this one day for work where I had to do a bunch of filing... This worked out fabulous... It matched so well even alfie needed a closer look!