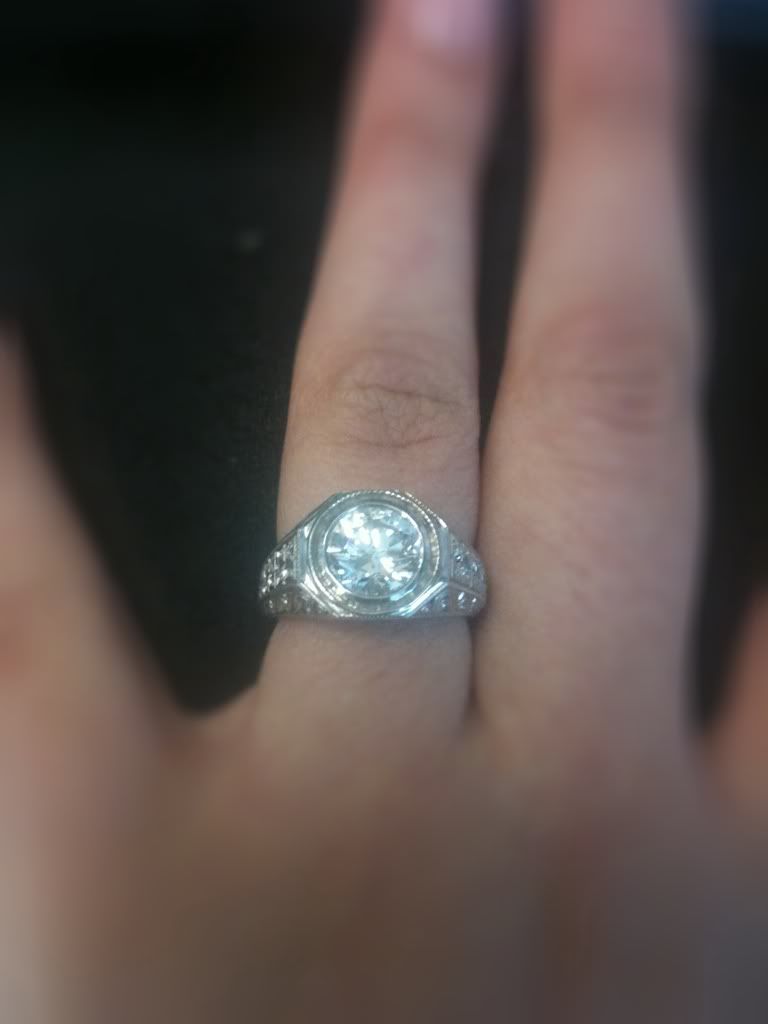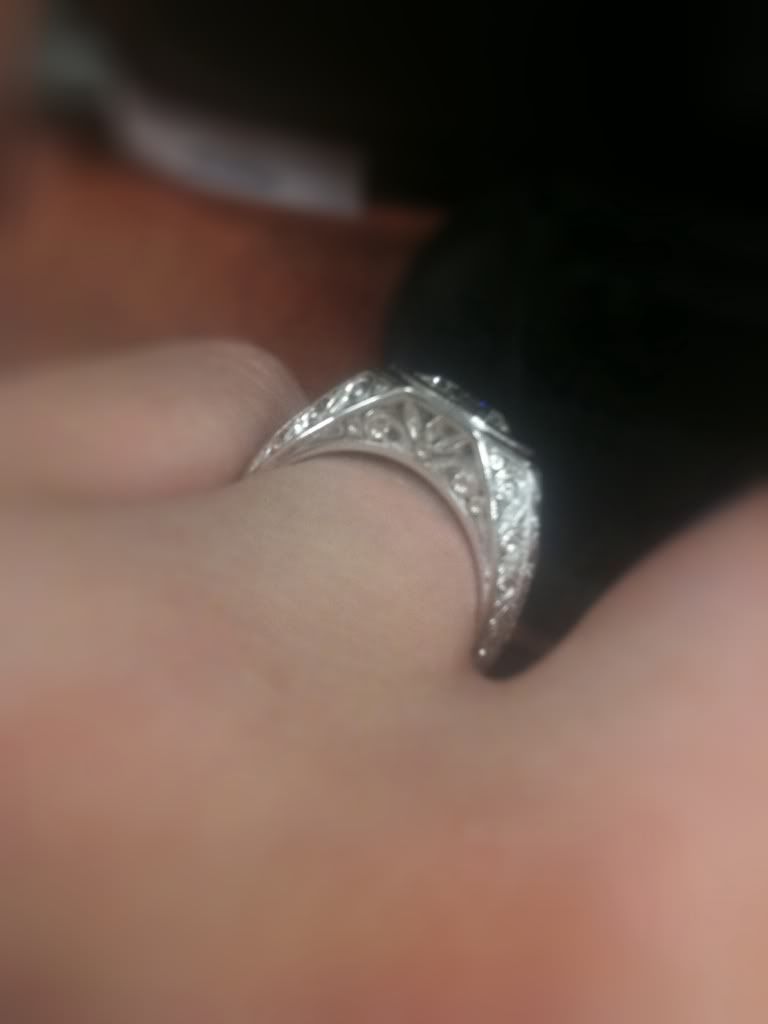 Well while I was gone from the blogging world for the last few weeks, This happened!!!!. Yup ! I'm engaged sooo happy. Plus, that he did such an awsome job designing the ring. He had it custom made and this is the ring he saw in his mind's eye! I guess I'm not the only designer in this relationship.. hehe... But seriously it could have come from a gumball machine and I would have said yes.
Please excuse the cell phone pictures I will have some new ones up soon taken from my Dslr.
However to get a better idea of where I've been these last few weeks keep reading it gets interesting....
Leave it to me to cram waaayyyy more on to my plate than is feasibly possible.. yup you got it…. Lets see where to begin …
Oh I am still trying to sell my house, trying to buy a new house, I just got engaged so that includes making the rounds of both families and friends to celebrate. Then, plan a wedding, honeymoon, and baby shower (for my sister in law, for twins!!!); while simultaneously still working and going to school for accounting of all subjects, and trying to study for my insurance certifications. :: intake of breath:: And then there is the additional fact that we'll be getting a new pup in November that will totally skip over the puppy stage and reach small giant of cosmic proportions instantly while still thinking he's hookah sized!!!.. Yup you guessed it we're getting a Mastiff…I think we are trying to compensate with a more masculine looking dog. I mean Hookah and Alfie aren't really cutting it in the macho category. Though Hookah is fierce..
::sighs::…
To make things ever more interesting I will still be posting regularly to the blog about house progress that will be a succession of DIY fixes like paint etc… Plus, and here's the kicker, I will be making about 90 % of the stuff for the wedding that will be in another city, so we will have to make regular travels to that city as well…Are you jaws dropped yet… I have accepted the fact that Spontaneous combustion is immanent. But then if I didn't toggle all of these things at once then it wouldn't be me I mean there is no Michy without the accompanying Type A personality.