Dress: F21: $12.50; Tights: Hue: $14.99; Booties: $59.99; Headband: F21:$1.99; Belt; WetSeal: Clearance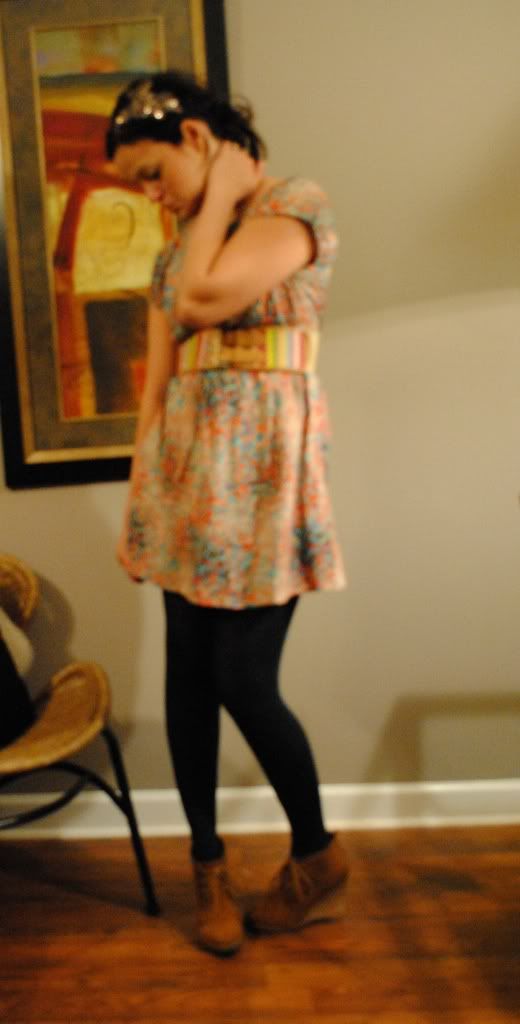 After a fun filled weekend and mini-vaca I had to go back to work.. Blah! not even nice weather to go with it. Just a bleary week. I atleast had a pretty new dress to style, and a new sparkly to brighten my day!
Please excuse the lack of focus on these, my camera was being tempramental during this shoot.