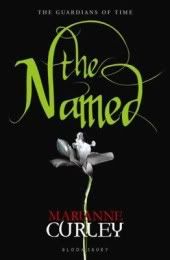 Current Read: The Named- Marianne Curley.
This one is up I haven't had time to read lately due to the holiday craziness. But I have a new book on the shelf that I am just itching to read. So I will share my heart felt opinions about this series as soon as I complete it. I have read other works by this author that I absolutely loved and spoke with the author who mention this other series she wrote. So wish me luck I'll be glad to share soon.
Watch Me Now: Ghost Adventures...ok I have become addicted to this show for some bizarre reason, it tends to totally creep me out but I can't stop watching it. (yes, its on as I type).
Gossip Girl: my cousin got me addicted to this over Thanksgiving weekend.. yup, I'm that girl now.
Those are the two newbies, and sit happily waiting to be watched on my DVR.