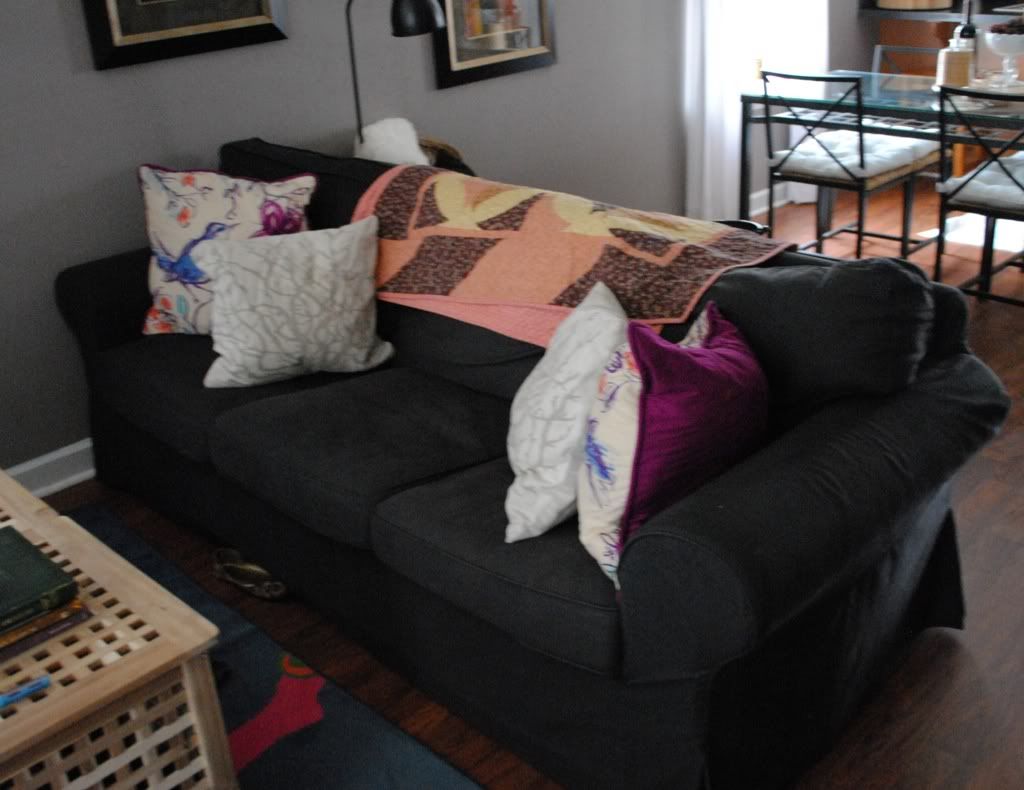 Out with the Old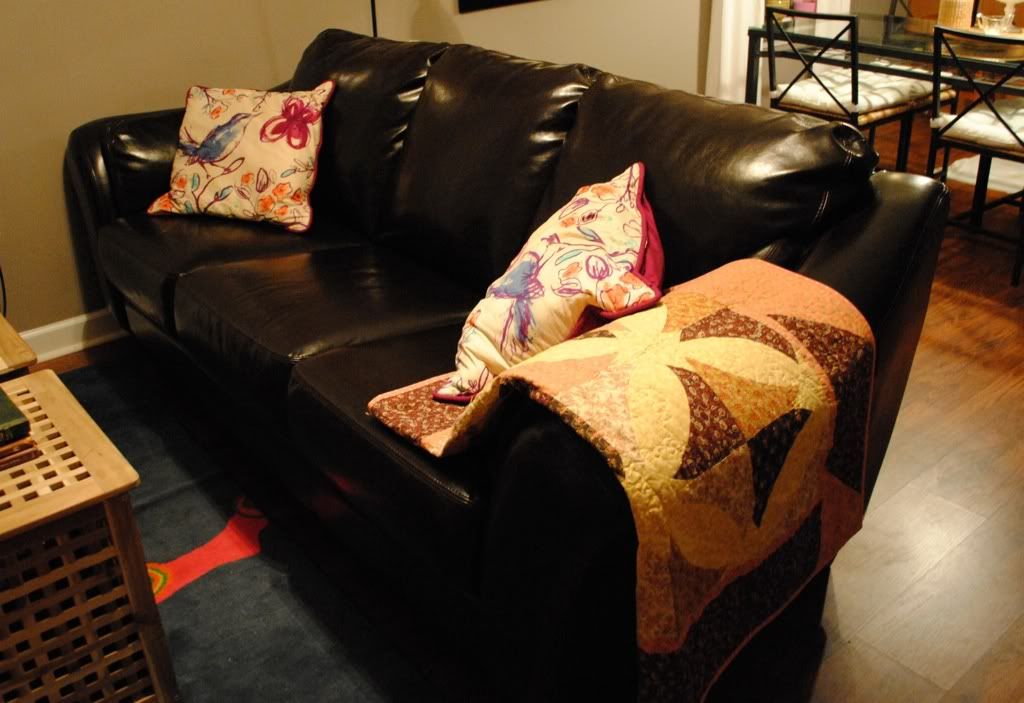 In with the New
Well moving couches this past weekend was an expierience to say the least. There was the fiasco of the Uhaul truck rental that was sooo not the advertised $19.99 it ended up costing around $80 to move a couch that I was donating to Restore.. Yup all for a good cause, and I won't lie the tax right off will help...
I can live with overpaying for a truck, and having to move the couch myself but.. the kicker was that as we pull in to the donation center, I see my cousin and aunt loading up an armoire onto her trailer.
I had no clue that someone in my family had a trailer that was just as long as the couch that I was dropping off.. Yup, there you have it ladies & gents I of all people was at a loss for words.
Luckily, we were able to borrow the trailer and hitch to be able to move the new couch (that took 5 people to get it in through my front door) . My parents decided to upgrade and subsequently I got to upgrade too. My parents were going to sell this & I just couldn't pass up the opportunity. Sorry all you Craig's Listers in the area this ones all mine.. I was able to pick this up as well as an oversized arm chair and ottoman for the new place for a low $500, for all 3 pieces in high quality leather.. This will make my new home fabulous for years to come.