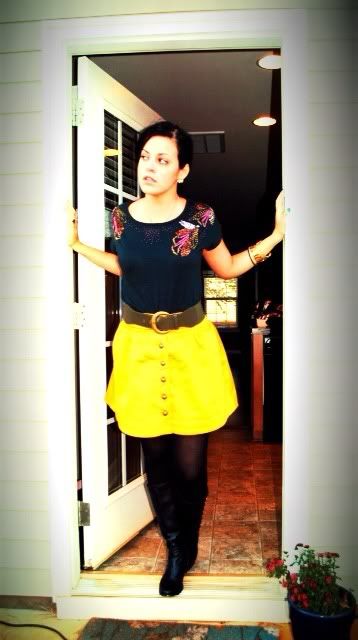 Top: Forever21: $8.99; Skirt: Forever21: $12.50; Tights: Forever21: $3.50; Boots: Forever21; Bracelet: Gifted: Watch: 15dollarsstore.com: $15; Necklace: Forever21: $3.50; Earings: Forever21: $3.50 (from a set of 2); Nail Polish: Sinful Colors in San Francisco: $2.99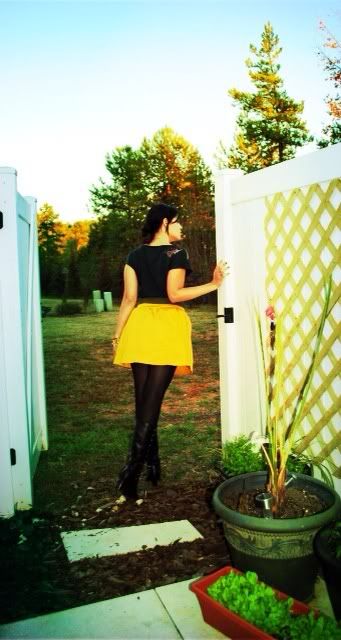 Ok so yes I totally froze while taking these pix. It seems as if Mother Nature decided to totally skip winther this year in Charlotte. The outfit however did not work very well with my bulky coat in the pictures. So I froze my little behind off while I snapped a few shots..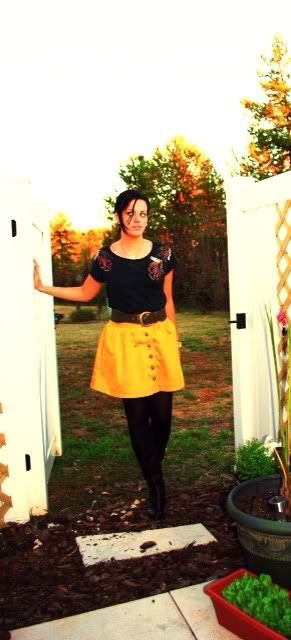 Ok so if by now you haven't noticed I remixed the Skirt, tights & accessories in this outfit from what I wore on Sunday. I decided last minute to spend the night at the bf's and relized that the only work appropriate bottom I had was the noteable yellow skirt... However I believe that I mixed it up enough that it works well even if it was worn 2 days in a row.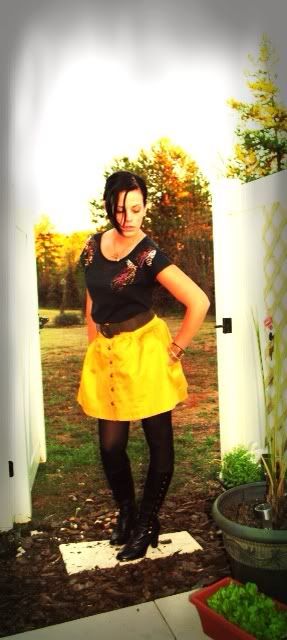 After this pic I promptly went inside and slimmed down to my skivvies and immediately placed remixed items into the washer.. (I'm weird like that) and hopped in the shower to warm up... hmmm next item on wish list.. A towel warmer ...mmm