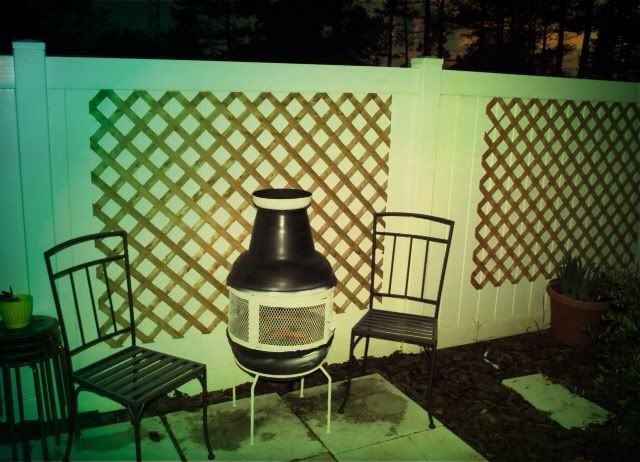 I went ahead and decided to add lattice fencing to the bland white PVC fence that surrounds my pation. It was a relatively cheap and simple solution to breakup the white and make it a cozier space. I can now imagine fall nights sitting by the chimnea with a nice fire going roasting marshmellows and sipping on hot cocoa. 
Materials:
Wood Lattice Fencing cut to size
Dry Wall screws (I used 3 per lattice square)
Drill
Directions:
Simply center lattice and drill the screws where the lattice crosses, to make sure you get both directions. We did 2 screws on opposite ends of the top and one centered on the bottom.
Total Cost: $55